Lincoln County down to just 13 active COVID-19 cases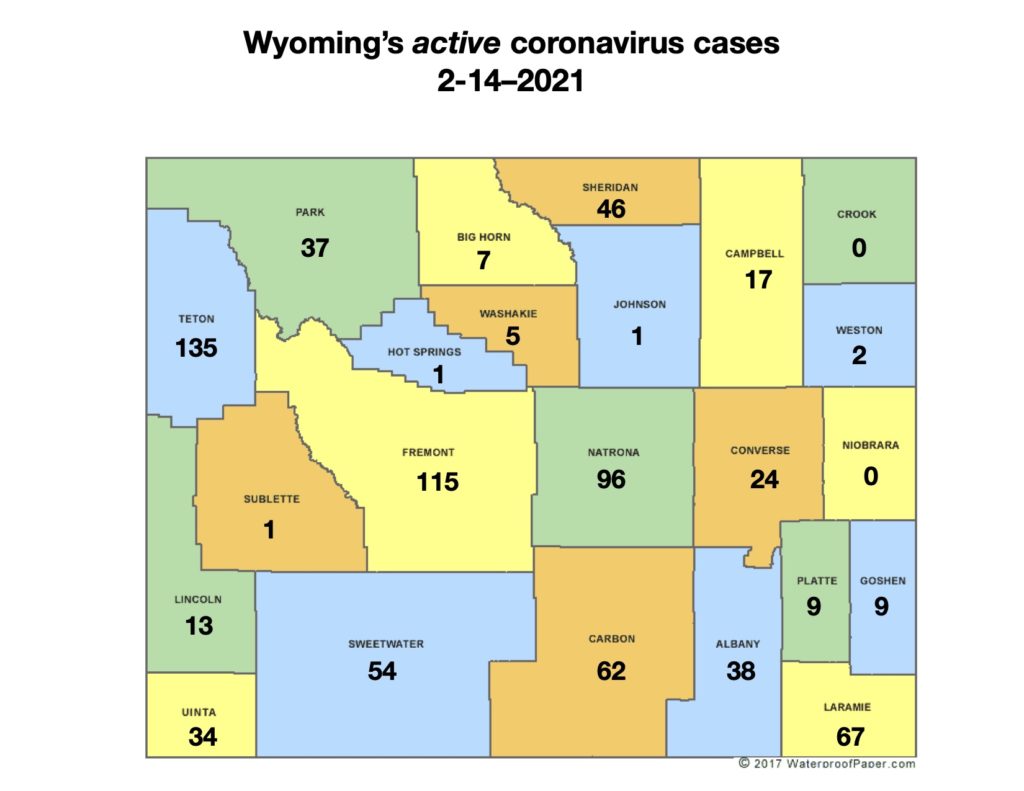 As of 9 a.m. Sunday, the number of laboratory-confirmed coronavirus cases seen since the disease was first diagnosed in the state in mid-March stood at 45,225, an increase of 14 new cases over Friday's 45,211.
Teton County showed an increase of 11 confirmed cases; Fremont and Park counties each had seven new cases; Albany and Sheridan counties had six each; Uinta County had three; Big Horn, Carbon and Lincoln counties all reported two new cases. 
Counties showing no change in the number of laboratory-confirmed cases were Crook, Goshen, Johnson, Niobrara, Platte, Sweetwater and Weston. 
The Department of Health's data adjustments resulted in declines in laboratory-confirmed cases in Campbell County (7), Converse County (4), Hot Springs County (3), Laramie County (4), Natrona County (9) Sublette County (2) and Washakie County (3).
The number of active coronavirus cases in the state was 773, a decrease of 26 cases from Friday's 799.