Lincoln County Library System Book Review: "Disney's Land: Walt Disney and the Invention of the Amusement Park that Changed the World" by Richard Snow.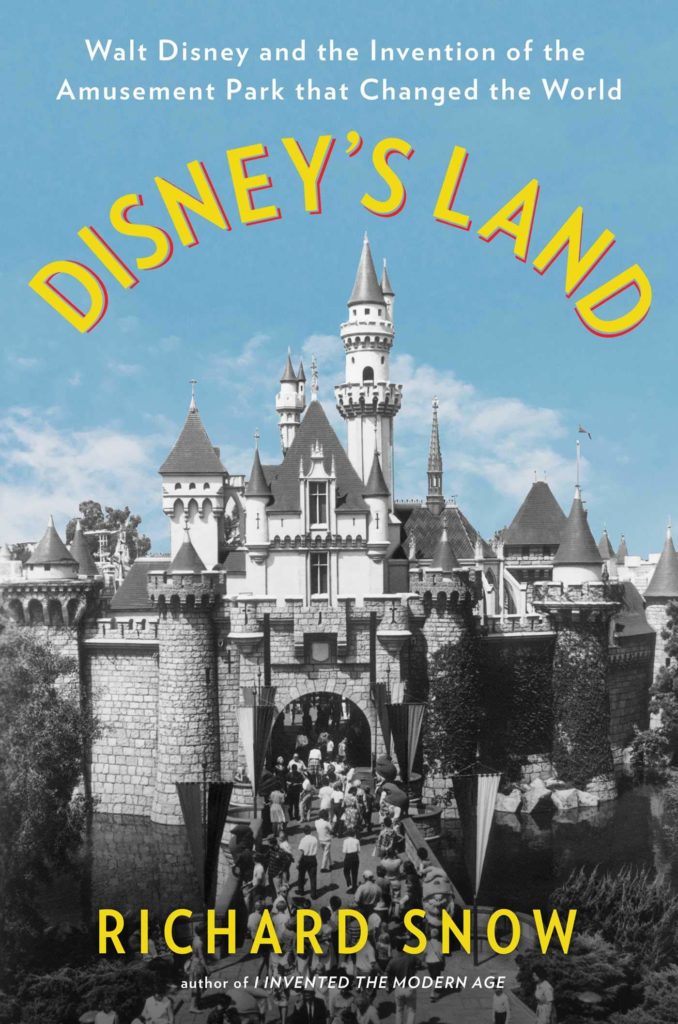 By Melissa Haderlie
Branch Manager, Star Valley Branch Library
Once upon a time, there were these commercials on TV featuring a prominent athlete winning the championship game. The announcer would break into the cheering crowd and ask what the athlete was going to do next now that they had just achieved a lifelong dream. Always, the athlete's exclamation was,
"I'm going to Disneyland (Disney World)!" That is what I wanted to shout after I had achieved my dream of obtaining my Master's Degree.
CLICK HERE TO BE TAKEN TO THE LINCOLN COUNTY LIBRARY SYSTEM.
I was recently able to travel to Disneyland via Richard Snow's work "Disney's Land," where Snow chronicles the history of Walt's dream. Snow shows how Disney made that dream a reality despite mishaps and money troubles along the way. He takes us from the inception of Walt's idea of a theme experience, through the creation of Main Street, Fantasyland, and Frontierland, to the park's tension fraught opening day, ending with the continuation of a legacy. Readers can travel back to the Californian Orange groves of the 1950's and join the cast and crew trying to realize Walt's dream and meeting his requirement of perfection, all while doing things that have never been done before.

Not only is it informative, but Snow's work is approachable and reads as a novel. I was always wondering what would happen in the next chapter. The work includes black and white photographs, an index (which I found helpful when telling my friends and family about the work) a bibliography for further reading, and a table of contents. The overall theme of the book is the cataloging of Disney's dream and ideals for the park, how they were impossible to achieve at the time, his success at finally getting the park open and how it is a marvel of innovation. I also highly recommend the audiobook as it's narrator Jacques Roy, who has a voice which reminds me of Alan Alda, really told the story well and his voice felt appropriate to the mood of the book.
You cannot call yourself a Disneyphille and not have read this work. I grew up submerged in Disney culture and even worked for "the Mouse," and found many gems of information. While I did not get to take my trip because of COVID restrictions, after reading Snow's work, I feel I have achieved my destination and was able to do so without the costs of travel or standing in long lines. I recommend you "book a trip" with Richard Snow's "Disney's Land" while at your local library today. "Disney's Land" by Richard Snow is available through the Lincoln County Library System in book form or CD audiobook.
Let us know what you think!
Tagged:
Disney's Land
Richard Snow
Star Valley Branch Library