Lincoln County Library System Book Review: "How Not To Fall In Love"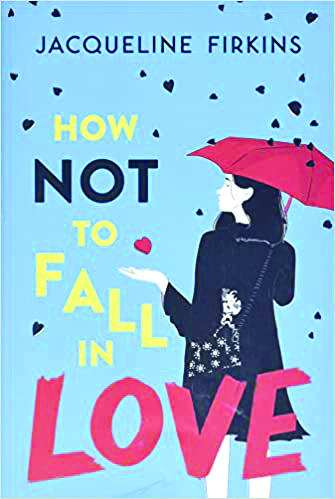 By Cassidy Brandt
Library Assistant
La Barge Branch Library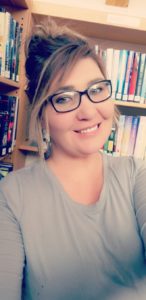 "How Not To Fall In Love" is a super sweet read about a girl named Harper, who is skeptical about love and has her guard up after she experiences a terrible breakup.
Theo, her best friend, who happens to be her neighbor, has also had his fair share of falling in love too fast or falling out of love too hard. He is one of those guys who wears his heart on his sleeve.
They both end up making a pact to help each other learn how to guard Theo's heart more and open the doors to love for Harper.
Harper works at a bridal shop with her mother and has seen how love can be something powerful, even if it is a disaster of a bride who is more worried about alterations to her dress than the whole point of getting married.
Yet, she still is lacking the interest in love until she finds herself crushing on a guy named Felix, who hangs out at a gym across the street from her mothers shop.

Theo, not knowing Harper's secret shame over a summer romance from the previous year that ended sadly, insists that he won't take lessons from anyone who hasn't been in love. Even though Theo is the exact opposite, he falls in love too easily and ends up with a broken heart every time! Harper will start a relationship with Felix and Theo will go out on dates and not fall in love before the date is over. What these two friends come to realize is that love sometimes surprises you, and sometimes the best way to fall in love is to not realize that it's happening at all.
This young adult romance is about two best friends who go their separate ways only to realize they are better together. Harper and Theo are both loveable characters and you will find yourself cheering them on in their journey. The story is told from Harper's point of view, and you will start to see what she hasn't been seeing for years. It's a fast paced read and ideal if you are looking for something cute, need a laugh or if you have ever experienced this type of love before!
"How Not To Fall In Love" by Jacqueline Firkins is available throughout the Lincoln County Library System. Review written by Cassidy Brandt, Library Assistant, La Barge Branch Library.
Let us know what you think!
Tagged:
"How Not To Fall In Love"
Cassidy Brandt
Jacqueline Firkins
Lincoln County Library System