Lori Vallow Daybell found guilty on all counts
EastIdahoNews.com is the leader in coverage of the Lori Daybell trial. Continue to use them for their expertise in this story. 
Lori Vallow Daybell has been found guilty on all charges. Her sentencing is likely to take place approximately three months from now according to Judge Boyce.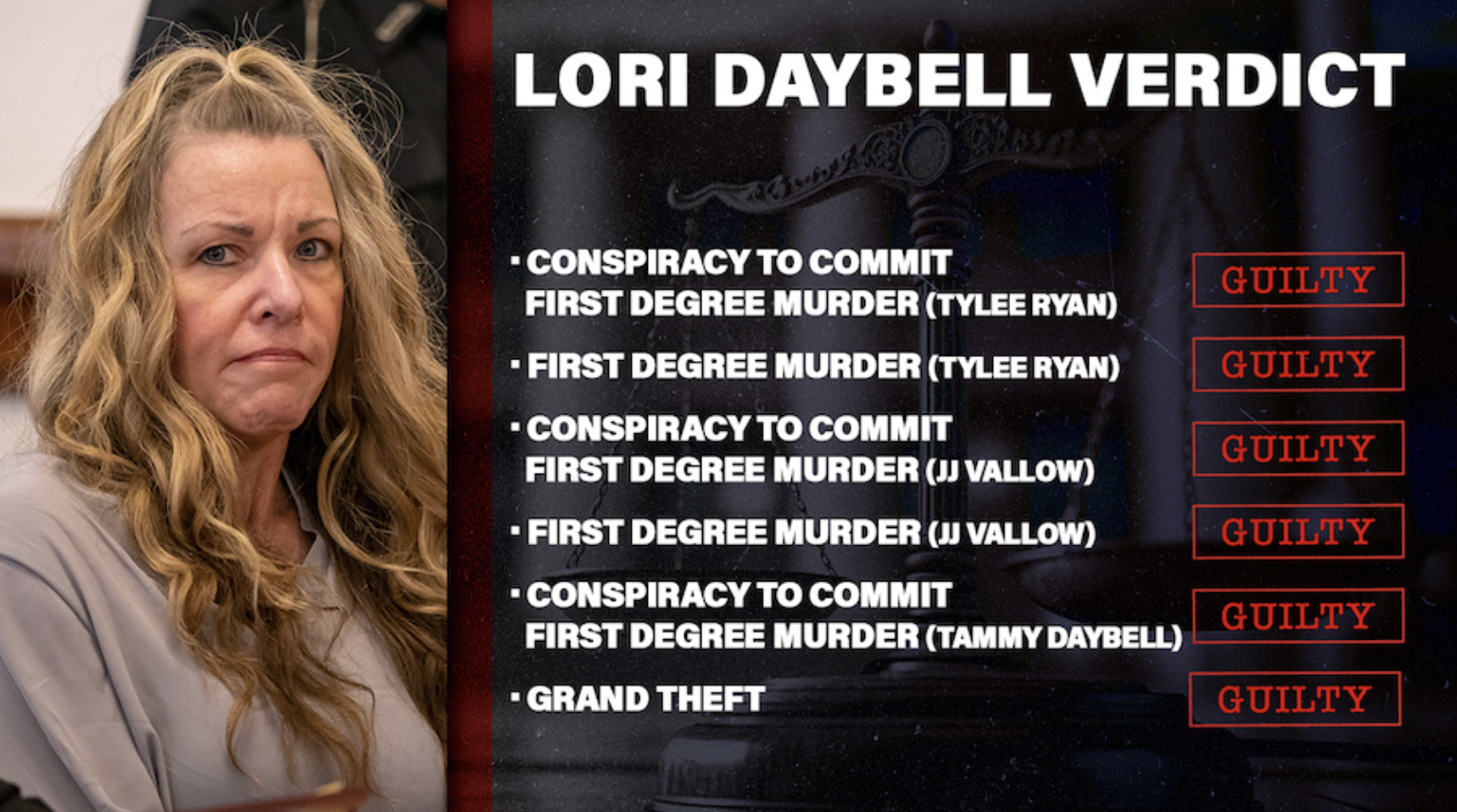 Let us know what you think!