LSR/Rotary Abilities Prom held for past nine years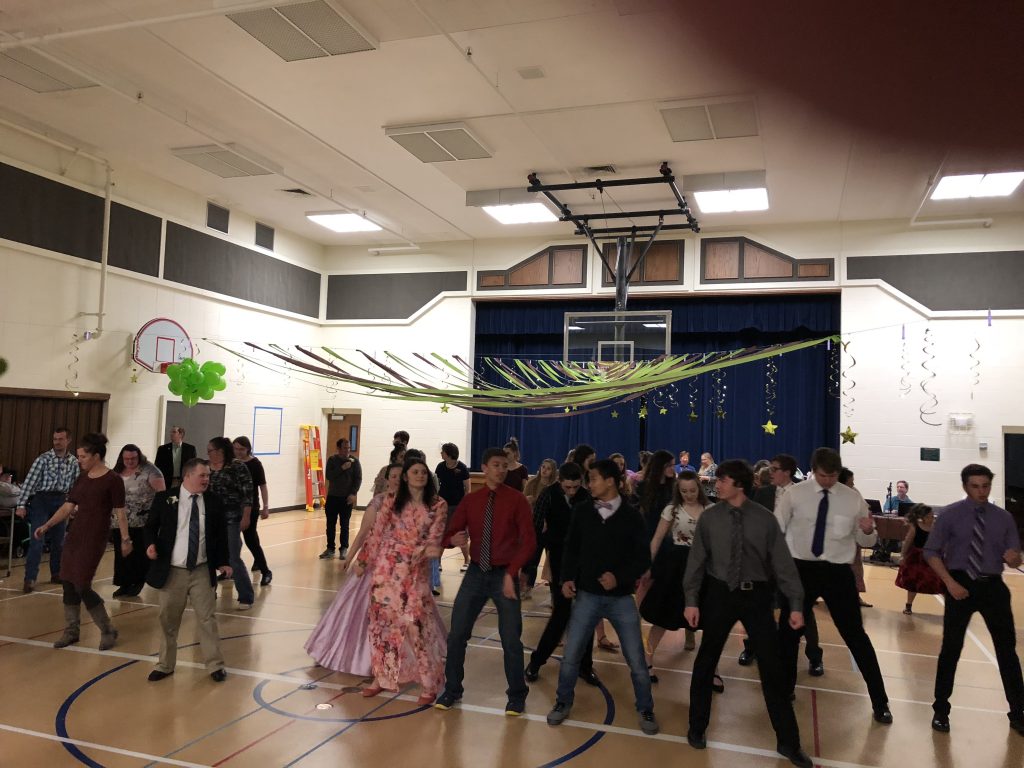 The Abilities Prom has been a part of Star Valley's spring events for the past nine years as it provides an opportunity for individuals with disabilities to come together with Star Valley High School students.
"The Abilities Prom is sponsored by Rotary of Star Valley and LSR," explained Darrel Skinner, LSR exective director. "The clients served at LSR look forward to the event all year long."
He continued, "This year's Abilities Prom had 31 individuals with intellectual disabilities attend."
Skinner noted the attendance and assistance of the SVHS honors program.
"The Star Valley Honor Society has also been a great help with the event," he said. "Under the direction of Kim Dockstader, approximately 20 high school honor students helped through mentoring and making sure that everyone was dancing and having a great time."
Skinner concluded, "The dance is a great opportunity for individuals with disabilities to participate in community integration.
"Both the individuals with disabilities and the students and Rotarians benefit from mingling together and breaking the barriers of 'how do I respond when interacting with someone who has a disability.' This is the 9th year the dance has been held."
The evening included dancing, Karaoke and refreshments at the Thayne Community Center.
Tagged:
Abilities Prom
Lincoln Self Reliance
Rotary of Star Valley
Star Valley Honor Society
Thayne Community Center