Making History: Star Valley Lady Braves roll to first Wyoming team title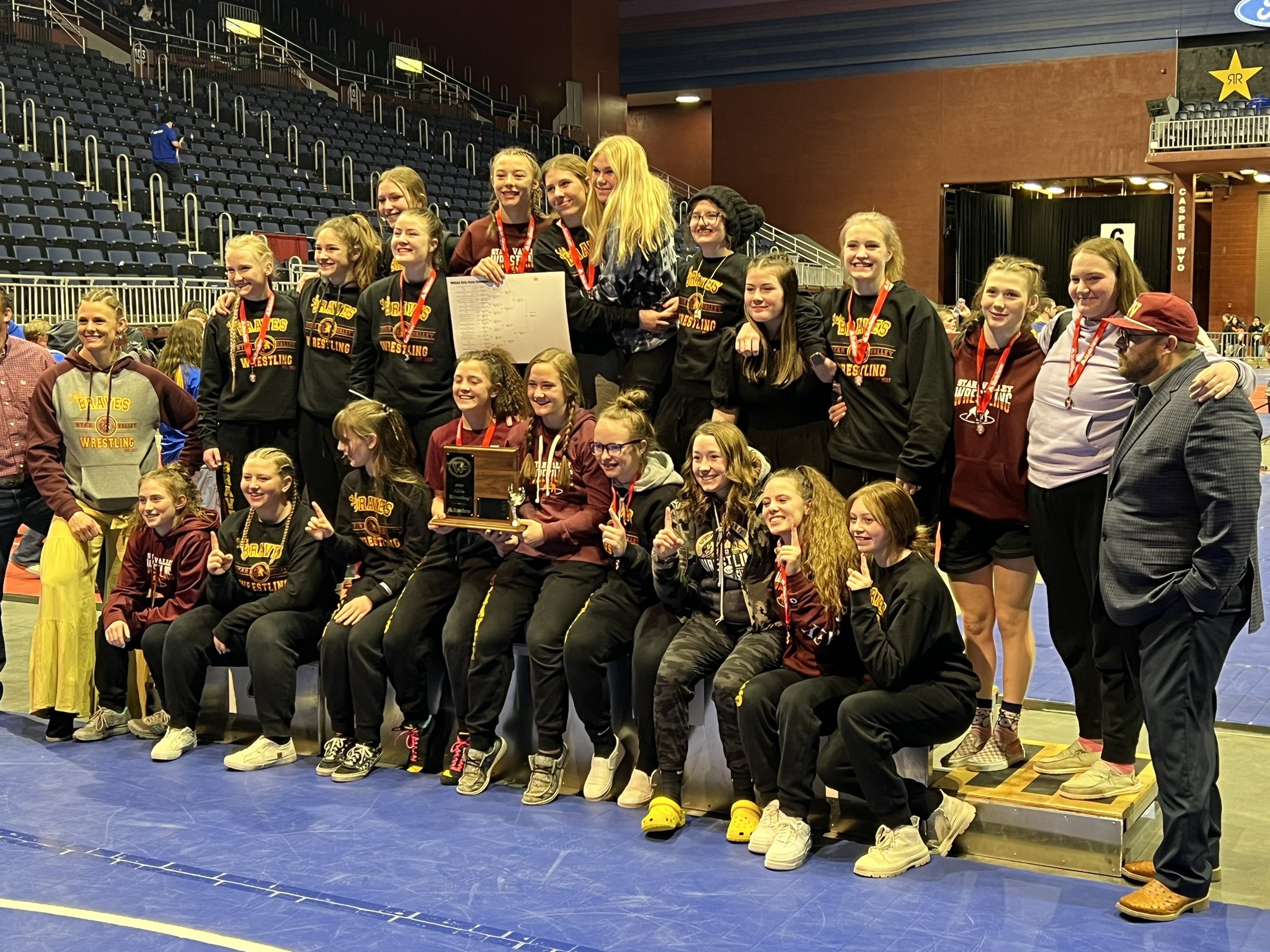 The Star Valley Lady Braves put the finishing touches on a historic inaugural season as more than 220 high school girls from 43 school competed in the Wyoming State Championships. Star Valley compiled ten placers which included a pair of finalists in Veil Foreman and Cara Andrews. Foreman won the 135-pound championship to cap off an undefeated season with a first period pin of Lovell's Danika Crumrine.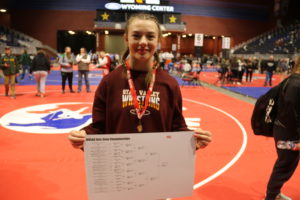 Andrews was in a battle with junior Meadow King from Cheyenne Central and battled until the end in a late pin in the third period. 
Foreman is a sophomore and Andrews is a freshman. 
The biggest advantage Star Valley had over the field was their depth with so many deciding to be part of the wrestling season. This was on full display as the Lady Braves faced each other for third and fourth at 110 pounds and 115 pounds. Hallie Robertson and Paisley Smith won against teammates Keston Johnson and Alexis Angell respectively. 
Samantha Walker (140) and Shaely Kunz (170) also placed third. 
Team Scores
Star Valley  184.0
Pinedale  129.0
Sheridan  102.0
Kelly Walsh  97.0
Kemmerer  88.0
Cheyenne East  79.0
Thunder Basin  79.0
Wind River  68.0
Cheyenne Central  59.5
Glenrock  56.0
Lady Braves Placers
110: Hallie Robertson  3rd
110: Keston Johnson  4th
115: Paisley Smith  3rd
115: Alexis Angell  4th
130: Remington Aullman  4th
135: Veil Foreman  1st*
140: Samantha Walker  3rd
145: Cara Andrews  2nd*
170: Shaely Kunz  3rd
235: Nellie Mayes  6th
(* = All-State)
State Qualifiers
105: Kenna Merritt
105: Addison Mizner
120: Katelyn Schwab
120: Victoria Fry
125: Lynsey Lawson
125: Kylee Erickson
130: Malia Allred
155: Brooke Schwab
235: Cashlee Hepworth
Let us know what you think!