Man gets 7-10 years in prison for slitting man's throat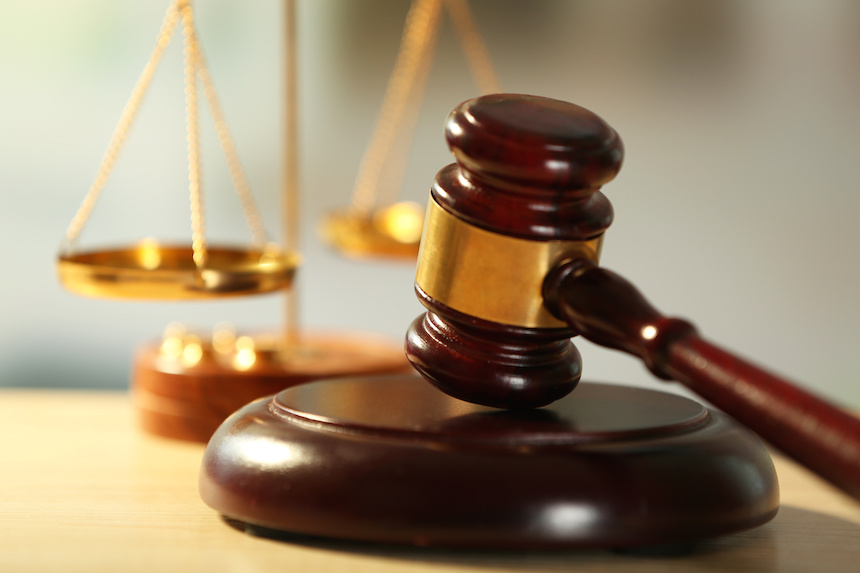 EVANSTON (WNE) — South Carolina resident John Hanley was convicted and sentenced in the Third District Court on Thursday, June 16, for the 2021 stabbing of Patrick Grieff.
An ostensibly polite gathering was underway at a local bar in the early morning of Saturday, Dec. 11, when Hanley approached Grieff from behind and slashed his throat with a pocketknife.
According to an affidavit, the Evanston Police Department responded to a 911 call at 2:55 a.m. which reported "a male suspect stabbing people" at the Lincoln Highway Tavern.
Officers Zachary Marler and Eric Solie arrived to witness a bartender restraining Hanley while Grieff was lying on the ground grasping his neck with both hands.
Bartender Andrea White reported that the two men were long-haul truckers and had been present at the bar for several hours before the incident, playing dice and speaking with the owner of the bar, Michael Kindler.
White said she had not observed any conflict between the men; however, she saw Hanley attack Grieff, putting his arm around Grieff's throat and slashing with a knife.

White, Kindler and Grieff agreed that the attack was sudden and seemingly unprovoked, with Grieff claiming he had purchased a drink for Hanley at some earlier point.
Hanley was charged with first-degree attempted murder and aggravated assault and battery.
On Thursday, June 16, Hanley pleaded no contest to aggravated assault and battery. An attempted murder charge was dropped in the plea agreement.
He was sentenced to 7-10 years in prison and restitution of $7,354 and was remanded to the Uinta County Detention Facility to await transportation to a penal institution designated by the Wyoming Department of Corrections.
Let us know what you think!
Tagged:
Evanston Police Department
John Hanley
Lincoln Highway Tavern
Patrick Grieff
Third District Court