Massive drifts cause extended closure of I-80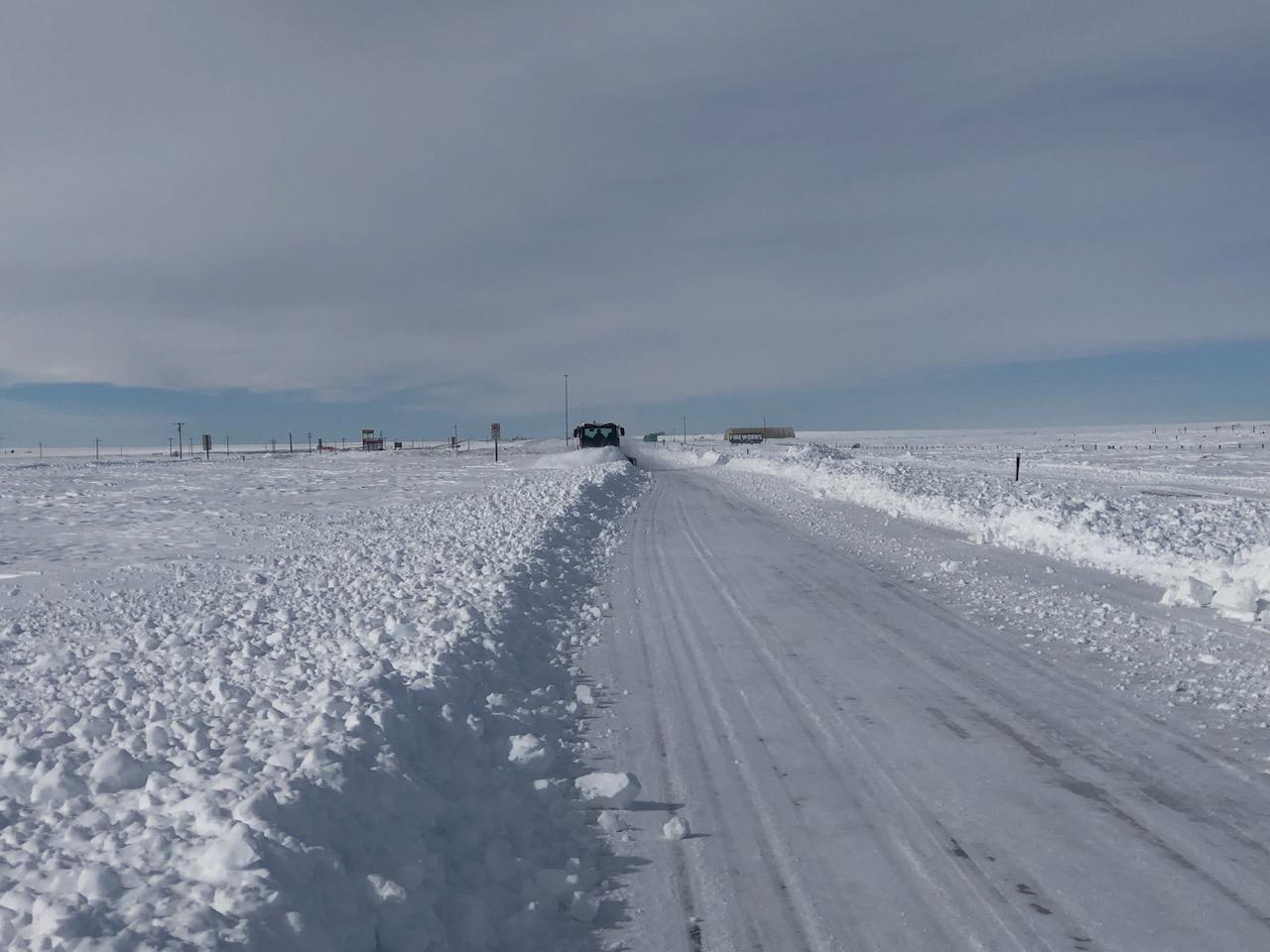 CHEYENNE, Wyo. – Despite long hours and hard work by Wyoming Department of Transportation snowplow operator crews, massive drifting along Interstate 80 has prompted the closure to extend through tomorrow, Feb. 24.
After working through the night, crews will reevaluate conditions in the morning to determine an updated estimated reopening time based on current conditions and forecasted weather, especially forecasted winds.
"We are battling 4-plus-foot snow drifts along I-80, especially near the Continental Divide west of Rawlins and Bitter Creek," said Tom DeHoff, assistant chief engineer for operations. "Drifts that big require slow moving, heavy equipment like rotaries, motor graders and dozers to make any kind of dent."
Additionally, WYDOT had to shift resources Wednesday night to rescue stuck and stranded motorists, including drivers who passed road closure gates illegally.
WYDOT snowplow crews based in areas that were less impacted by the storm are moving south to help attack the snow drifts in the southern portion of the state.
"I-80 is a 24-hour road according to our Snowplow Priority Plan," DeHoff said. "Crews will continue their hard work through the night to get traffic moving again as quickly and safely as possible."
Know before you go, motorists should check road conditions before traveling at www.wyoroad.info or on the Wyoming 511 app. Motorists can also sign up for helpful programs like 511 Notify, which sends users text or email updates about road conditions, or the Wyoming Travel Authorization Program, which authorizes users to travel on sections of closed highways when it is deemed safe enough to do so.
While the 511 options are helpful, WYDOT reminds motorists that tools like web cameras do not always show the whole story. Impacts can be severe off-camera while areas on-camera look fine. Please trust the road closures are in place for a reason.
The 511 tools are WYDOT's only source for road condition information. Other sites or GPS navigation software do not always have accurate information and may take travelers on alternative routes that are impassable or unmaintained in the winter.
Let us know what you think!