More liquor licenses ahead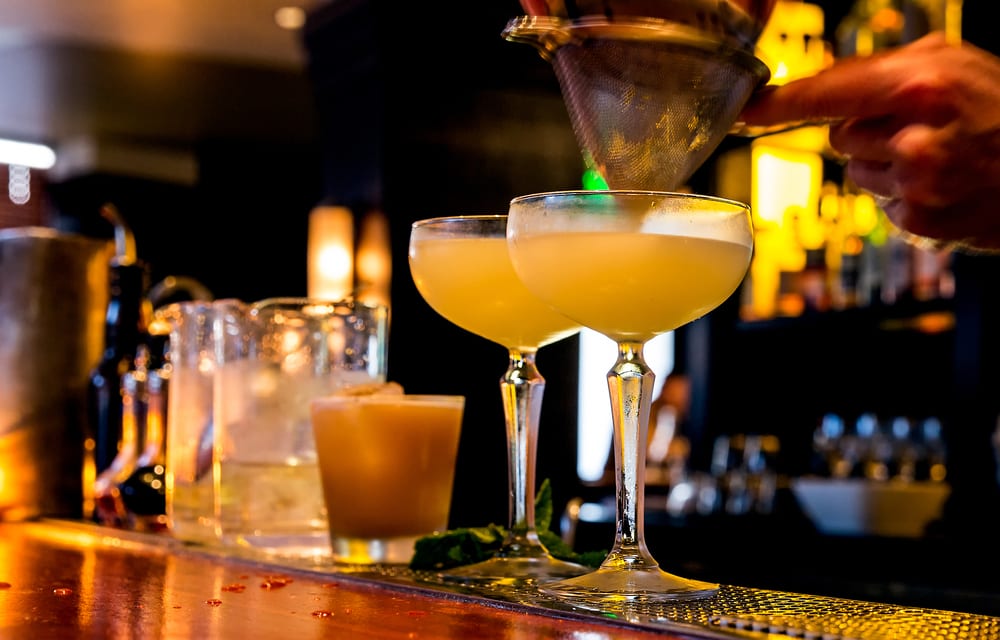 By Mary Steurer
Casper Star-Tribune
Via- Wyoming News Exchange
CASPER — Wyoming communities will soon have more liquor licenses to give out.
Legislation signed into law recently by Gov.Mark Gordon will remove caps on bar and grill liquor licenses and open them up to entertainment venues.
Bar and grill liquor licenses were introduced in 2007 as an alternative to restaurant liquor licenses. They currently require businesses to make at least 60% of their revenue from food (and no more than 40% from alcohol.)
Communities have their bar and grill liquor licenses capped based on population size. Cheyenne has 13, Casper has 12 and Laramie has 10, for example. Some local leaders say that's not enough.
As of January, there were 11 communities that are completely out of their bar and grill licenses, Cheyenne Mayor Patrick Collins told lawmakers during a Senate Corporations Committee meeting last month.
The plan was always for bar and grill licenses to become unlimited eventually, just not all at once. Some feared making too many new licenses available would result in an increase in alcohol-related accidents and crimes.
Senate File 13, sponsored by the Joint Corporations Committee, sets forth a 10-year plan for gradually increasing the number of bar-and-grill liquor licenses across the state, before repealing the cap altogether. The first phase of that plan kicks in on July 1, when the legislation takes effect.
Wyoming communities will each get at least a couple more licenses, in accordance with the following formula:
towns and cities with fewer than 7,500 people, which currently can have no more than two bar and grill liquor licenses, will receive an additional two;
cities with fewer than 20,000 people, which currently can have no more than six bar and grill liquor licenses, will get four more; and
cities with between 20,000 and 30,000 people, which currently can have no more than 10 liquor licenses, will also receive another four.
For cities with more than 30,000 people (Cheyenne, Casper, Gillette and Laramie), the formula will work a little differently.
Right now, they each get at least 10 bar and grill licenses, plus one more for every additional 7,500 residents. Come July 1, that base allocation will kick up to 14, and each city will get one more permit for every additional 5,000 residents. Additionally, counties will be able to allocate four licenses per 7,500 people living outside incorporated towns and cities.
Communities will receive another dose of new licenses in 2028. In 2033, the cap on bar and grill liquor licenses will expire completely.
Senate File 13 will also make entertainment establishments eligible for bar and grill liquor licenses. (Think arcades, bowling alleys and movie theaters.)
Businesses with bar and grill licenses still won't be allowed to make more than 40% of their profits from alcohol. The difference is that, under the new legislation, the other 60% won't have to come exclusively from food sales anymore. It could also come from entertainment, which the legislation defines as "any activity designed to provide diversion or amusement, regardless of the age required for the activity."
What does and doesn't count as entertainment will mostly be left up to local governments to decide, since they're in charge of issuing the licenses.
The amendment specifically says "adult entertainment" and gambling houses cannot be considered entertainment, however.
Originally, the provision was its own separate bill — Senate File 12, which would have created a "taverns and entertainment" liquor license, distinct from the bar and grill license.
But the Senate Corporations Committee ultimately voted to roll many elements of the proposal in Senate File 13 instead of advancing it individually.
Another, more minor change to state liquor law is also on track to pass this session.
Right now, businesses don't need a permit to sell alcohol at a Wyoming airport in possession of a retail liquor license. The airport just needs to contract or subcontract with those businesses first.
House Bill 148, sponsored by Rep. Tom Walters, R-Casper, would amend that law to clarify that airports with liquor licenses can only have liquor and malt beverages served within the confines of their terminals and concourses.
The bill has enjoyed a relatively smooth journey through the statehouse so far and passed its second reading in the senate on Friday.
A bill that would have given local governments the ability to increase fees for new liquor licenses failed its third reading in the Senate last month by a 14-14 vote.
Like bar and grill liquor licenses, the number of full retail liquor licenses available in a given community depends on population.
But retail liquor licenses are more coveted, since they have fewer regulations than other liquor permits. They're usually meant for businesses like liquor stores and bars.
Demand for the licenses is so high in Wyoming that they can resell for hundreds of thousands of dollars.
Local governments, which are in charge of issuing new liquor licenses, can currently charge no more than $1,500 for the permits, however. That's created an incentive for people to apply for new licenses just to sit on them while they appreciate.
Senate File 3, sponsored by the Joint Corporations Committee, would have removed that $1,500 ceiling, allowing local governments to sell the licenses at market rate. Supporters of the bill hoped the proposal would give communities a chance to make more money off the licenses, while also discouraging people from acquiring licenses just to abuse the system.
The measure died Jan. 19 on its third reading in the Senate.
Let us know what you think!
Tagged:
Senate File 13
Wyoming Legislature
Wyoming liquor licenses