Many of the roads, highways and interstates in Wyoming remain closed Thursday morning following multiple days of heavy snowfall and winds.
As of 7:00 a.m. both directions of I-80 were closed from Cheyenne to Rock Springs, with only the westbound lane closed from Rock Springs to Evanston. I-25 was also closed from Cheyenne to Kaycee.
Many state roads remain closed, including 1889 from Kemmerer to La Barge, 191 from Pinedale to Rock Springs and 28 from Farson to Lander.
For the latest road conditions and closures, visit WyoRoad.info.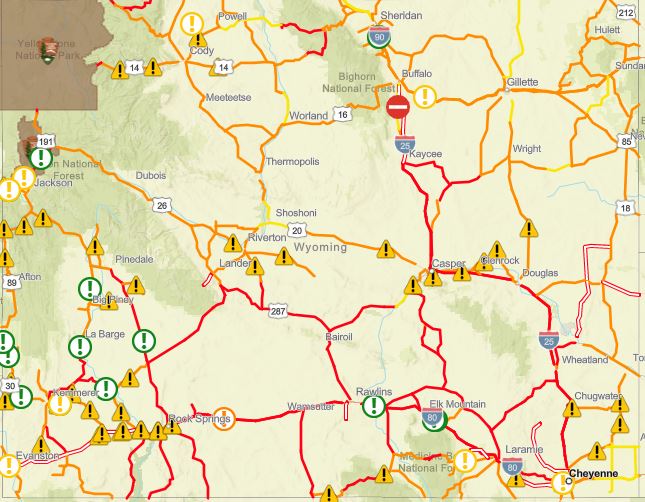 Let us know what you think!