Multiple fires start in southeast Idaho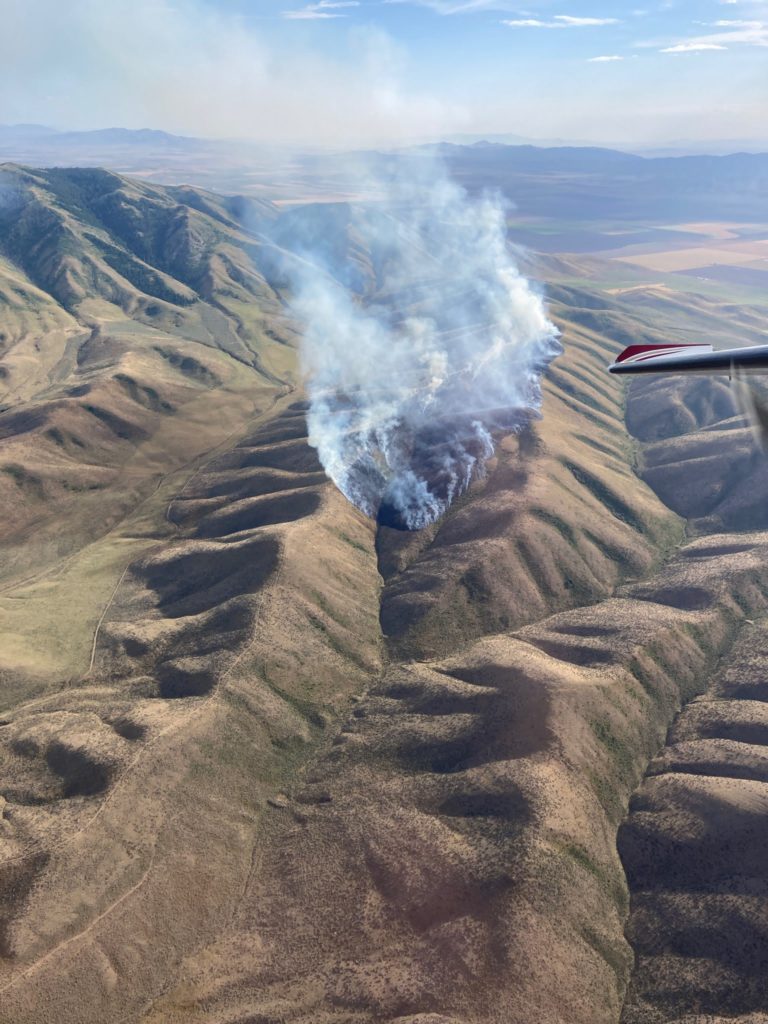 Twitter: @BLMIdahoFire Facebook: Idaho Fire Info
Lightning tracked over southeast Idaho Saturday afternoon and evening, igniting multiple wildfires. Fire crews responded quickly to the new starts. Please take precautions while enjoying your public lands. Remember possessing or discharging fireworks, incendiary ammunition, steel core ammunition, and exploding targets are illegal on public lands. Help prevent one less wildfire.
Kyle Canyon Fire
• Located approximately 9 miles northeast of Howe
• Single tree – crews in route
• Fire resources – 2 engines and 1 helicopter
• Crews are assessing how to engage the fire due to the rugged, steep terrain
Chandler Fire
• Located approximately 9 miles west of Pingree
• 300 acres
• Fire resources – 4 engines, 1 bulldozer, 2 single resources
• Dozer has completed line around 50% of the fire, and forward progression has stopped.
Samaria Fire
Located approximately 6 miles southwest of Malad
100 acres
Fire resources – 4 engines, 1 bulldozer, 1 handcrew, 1 single resource, 2 helicopters, very large air tanker (VLAT), 1 single engine air tanker (SEAT) and air attack
Fire is making active pushes to the south through sagebrush and slowly backing into Mine Canyon. At this time no structures are threatened.

West Bank Fire

• Located approximately 4 miles northeast of Aberdeen adjacent to American Falls Reservoir • Unknown acres – crew in route
• Fire resources – 1 engine, 1 hand crew

Tagged:
Bureau of Land Management
Chandler Fire
Kyle Canyon Fire
Southeast Idaho Fires