Names in the News: Private Joseph "Eli" Stone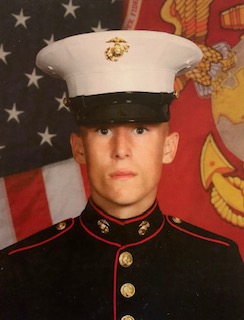 Private Joseph "Eli" Stone, 17, of Etna graduated from United States Marine Corps boot camp at Marine Corps Recruit Depot in San Diego, California, on October 25, 2019.
Private Stone successfully completed 13 weeks of intensive basic training at MCRD San Diego as one of 85 recruits in Training Platoon Lima 3253 3rd Battalion.
Following ten days home on leave he reported to Camp Pendleton for two months at Infantry Training Battalion then will go to Military Occupation Specialty school. Private Stone will be stationed at Camp Pendleton following training until his deployment.
Private Stone received his High School Equivalency Test through the Wyoming Cowboy Challenge Academy in Guernsey, Wyoming, and is the first from Class 38 to attain the title of United States Marine.

Let us know what you think!
Tagged:
Private Joseph "Eli" Stone
U.S. Marine Corps
Wyoming Cowboy Challenge Academy