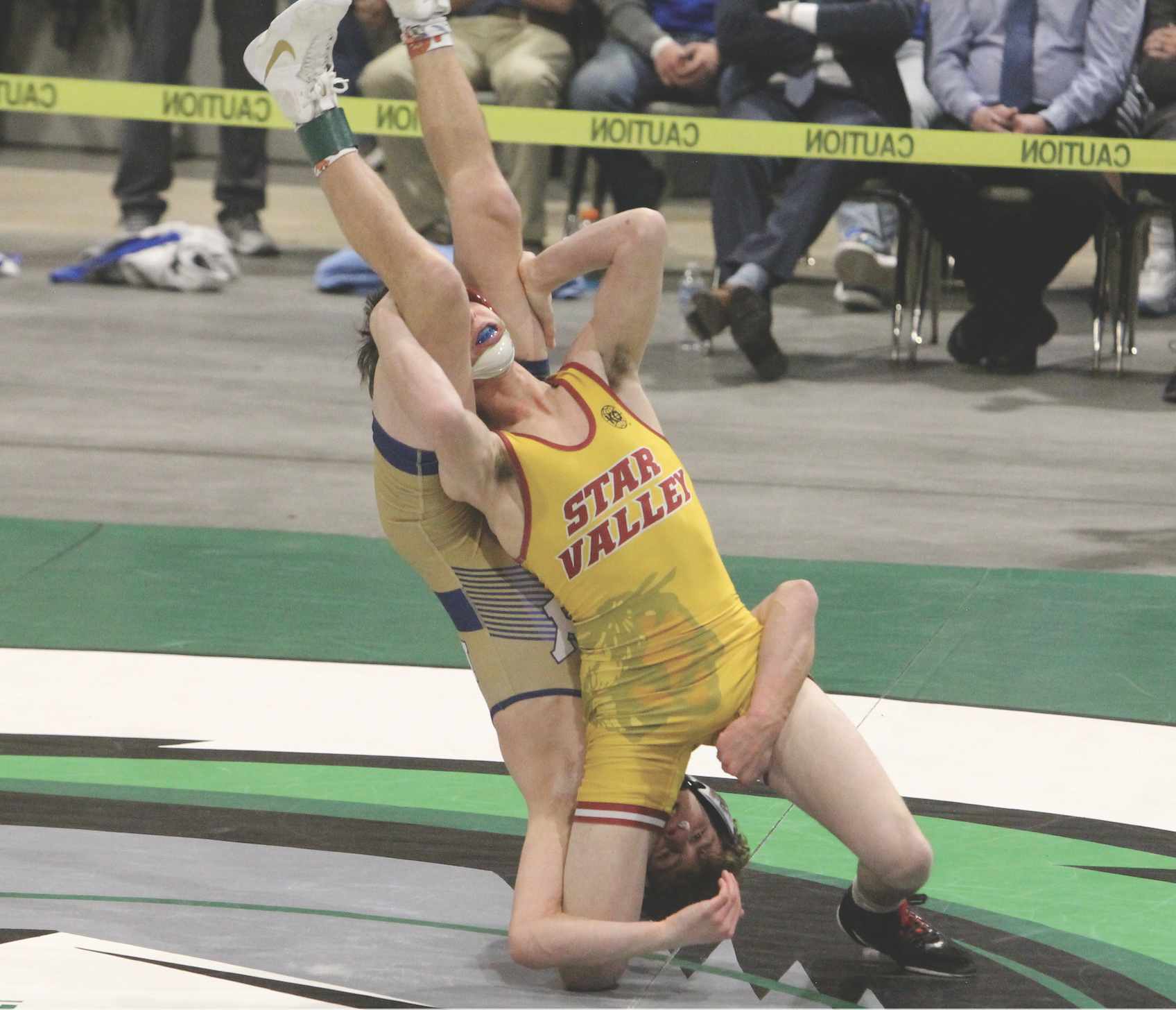 The Star Valley Wrestling team will be starting a different challenge this season as they join the Wyoming 4A classification. This comes on the heels of seven consecutive 3A team titles. It also comes after one of the largest departing senior classes the program has seen.
"We've never graduated this many kids before," stated Head Coach Eddie Clark. "We had 14 graduates. Our incoming freshman class has about ten and we have a few kids who left so we're at about 42 kids overall which is a little smaller than usual."
Things often have some bit of flex with overall numbers, but Clark said there is no miracle stretch of wrestlers coming down the pipe.
"I know our next year's 8th graders will be a big class," he added. But the 7th graders are tiny [in numbers], but we'll survive this and be competitive like we always will. We don't have any less expectations of this year than we have the last 25 years. We're going to go to the room and go to work and try and get better and teach them some life lessons and have some fun and hopefully by the end of the year be gunning for a state championship."
So far the team is looking to get more healthy coming out of the Fall season.
"The kids are working hard," Clark added. "We came out of football pretty beat up. We lost Jesse Leavitt for the season which will hurt because we were counting on him at 182 or 195. He reinjured that knee playing football so we'll do what we can do without him. We'll let those kids that are chewed up get ready and that's when we'll get them in. We don't need them the first three weeks of the year we need them the last three weeks."
Another element will be Clark himself who underwent a medical procedure this week that could impact his time in the practice room.
"It all depends on how they are able to do it and the recovery time," Clark said, referencing the surgery. "We'll take it one day at at time and fortunately we have a very good staff and I'm very confident that when I'm away our staff is more than capable of what needs to be done. They are all qualified to be head coaches anywhere in this country." The staff includes Winston Patterson, Casey Parry and Adam Baker.
The Star Valley Wrestling season begins with the Braves Brawl on December 9-10 as teams will invade Afton for the dual-format tournament. The event starts on Friday Decem- ber 9 at 3 pm and resumes on Saturday December 10 at 9:30 am.
Let us know what you think!
Tagged:
Adam Baker
Bridger Smith
Casey Parry
Eddie Clark
Star Valley Wrestling
Winston Patterson