NEWS BRIEFS for Wednesday, July 3, 2019
Albany County officers complete crisis intervention training
LARAMIE — Fifteen police officers from southeast Wyoming completed crisis-intervention training in mid-June at the University of Wyoming.
CIT training works to train officers on how to respond to mental health issues they might encounter during their work. 
Debbie Hinkel, chair of Albany County's mental health board and president of the Laramie chapter of National Alliance on Mental Illness, told the Laramie Boomerang that the training was a return to the type of regular CIT training that was conducted in Albany County for five years before being abandoned a half-decade ago.
Hinkel is also the mother of Robbie Ramirez, the 39-year-old Laramie man who had a variant of schizophrenia and was fatally shot by an Albany County sheriff's deputy in November.
Hinkel said the county's mental health board was planning to reinstate the CIT training before Ramirez was killed.
The training, Hinkel said, was attended by three Laramie Police Department officers, one Laramie County sheriff's deputy, one Wyoming Highway Patrol trooper and nine Albany County sheriff's deputies.
It was the first time a WHP trooper had attended a CIT training that Hinkel's been involved with and she said she was also particularly pleased by the number of deputies that came from the Albany County Sheriff's Office. It was significantly higher than numbers seen in the past, she said.
"It was a very impressive turnout," she said. "And I was just very impressed in how they were engaged and asked lots of questions. They just showed a true desire to learn as much as they could."

———
In Jackson: building roads to help wildlife will be long-term investment
JACKSON — Building on the outrage from a succession of road-killed moose, conservation groups last month drummed up support, including from fuzzy-horned wildlife activists, to raise taxpayer money for wildlife crossings.
Simplified, the line heard by elected officials mulling a specific purpose excise tax ballot went something like this: Allow residents to vote on a $15 million wildlife crossing Specific Purpose Excise Tax ballot item, and moose will stop being hit and killed on the Snake River's west bank. Dozens who spoke and emailed councilors and commissioners delivered emotional appeals, recounting their own experiences with road-killed wildlife.
While town and county elected officials remain undecided on SPET, if SPET dollars are raised for wildlife crossing the money could be invested in underpasses, wildlife fencing, signage and other mitigation measures.
The highest-priority item listed in a Teton County staff report that breaks down the use of the hypothetical pot of money is the intersection that made headlines last month: the crossroads of Highways 22 and 390. 
A $2.5 million to $5 million allocation is suggested for the area, which the Wyoming Department of Transportation plans to reconstruct and widen starting in 2023. That SPET money — which joins a separate $7.5 million proposed ballot item for the Highway 22/390 intersection — would supplement approximately $3.5 million that WYDOT plans to set aside for wildlife crossings at the intersection.
"We've got two [crossings] that we're definitely doing ourselves, and there's possibly two more," WYDOT District Engineer Bob Hammond told the News&Guide.
———
Energy companies eyeing Goshen County for oil and gas wells
TORRINGTON – Several energy companies are eyeing oil well locations in Goshen County, and while it's too early to say that Goshen County will be the next location for an energy boom, local officials are optimistic about the trend. 
Goshen County Engineer Bob Taylor told the Goshen County Commission on June 18 that two companies have come close to completing the lengthy permitting process for drilling in Goshen County, while several others have begun the process. 
MCM Operations and Ossidiana Energy, both from Oklahoma, are working with the county to build oil and gas wells in southern Goshen County. The wells will likely be hydraulic fracturing, or fracking, wells. 
According to Taylor, MCM is ready to get to work at a location a few miles north of Yoder.
 "They have been working with us for about four months," Taylor told the commission. "Their plans were initially to start by now. 
"We met with them a week ago and they think they're going to get started here next week or two. We are going through the process of permitting. We provided the documents for them like the construction permit, access to the county roads, and we also go through a commercial addressing permit. We also have a road use agreement document that they go over with us and agreed to." 
Taylor told the commission MCM has agreed to perform substantial upgrades to the county roads it intends to use during its operations.
———
Woman accused of biting cop, abuse of vulnerable adult
GREEN RIVER — A woman allegedly bit a Green River police officer following an altercation at her home June 6.
Jeanette Wilson, 63, of Green River, is being charged with two counts of abuse of a vulnerable adult and one count of interference with a police officer. 
The three charges, all felonies, each carry a potential sentence of not more than 10 years in prison and a $10,000 fine. If found guilty of all charges, Wilson could face up to 30 years in prison and a $30,000 fine.
According to documents from Sweetwater County Circuit Court, the charges stem from a domestic violence call the Green River Police Department received June 6 to an address on West Teton Boulevard. The caller requested Wilson be removed from the residence as she was intoxicated. 
Officer Monique Castro responded to the residence and discovered Wilson had left. 
While speaking with occupants at the residence, Castro was told Wilson becomes violent when drinking and had allegedly attacked her husband, who was bed ridden after having surgery on his right leg three weeks prior. 
While speaking to Wilson's husband, Castro was told she had become increasingly violent toward him after his surgery and had threatened to beat him with a belt.
Wilson's husband said earlier on June 6, Wilson had been drinking whiskey and had about 12 beers throughout the day. 
While at the residence, Castro noticed Wilson walking up the driveway and made contact with her to get her statement. 
According to court documents, Wilson was allegedly uncooperative during her arrest, threatening Castro and biting Castro's hand as she reached to fasten Wilson's seatbelt.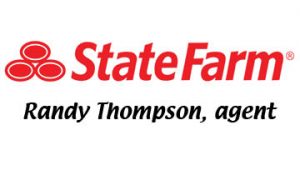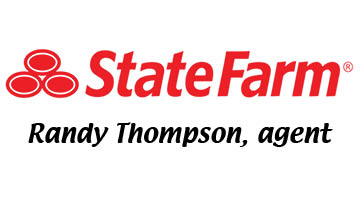 Let us know what you think!