Nichols wins 1st in MSSA National Finals Novice Division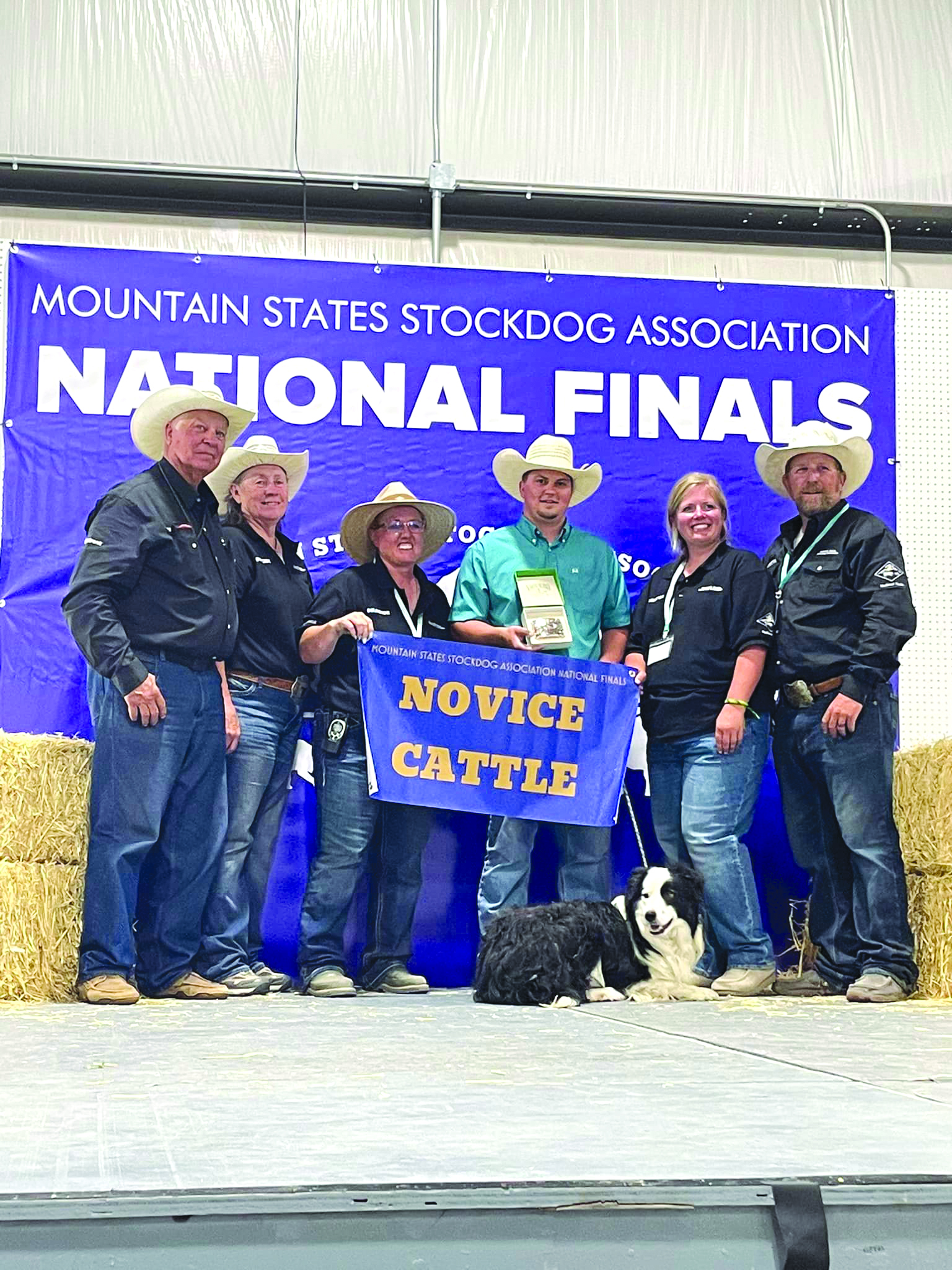 ◆ Other locals place well in nation's top stockdog competition.
A local handler won first place in the Novice Division of the Mountain States Stockdog National Finals, held July 11-16 at the Lincoln County Fairgrounds. Bryan Nichols and his dog Goofy Lopez took home the top prize by the end of the week.
In his three runs in Novice Cattle Division, Goofy earned the full amount of points (810), and finished with the fastest time combined of eight minutes and 48 seconds, nearly a fully minute and half ahead of second place.
"You don't know how good you have it until it's all over," said Nichols. "So we just focused on one run at a time hoping we could pull it off. I feel like I got pretty lucky."
The Novice Cattle group is made up of handlers who are new to trials, and have a couple years of experience. Now that he has won the novice group, Nichols plans to compete in the future in the next group up, which would be Intermediate. The class is made up of handlers that have a little more experience.
"The ultimate goal is to get to the open, which is the hardest class to be in, but I think that's the most fun," continued Nichols. "If people went and watched the finals, the open is where most people sat and watched those handlers and dogs because those are the best of the best."
Nichols, who doesn't live or work on a ranch on a regular basis, said he got into stockdogs through friends who were involved. He purchased Goofy already trained, but spent countless hours working together to prepare for competitions.
"When I bought Goofy he had sat for two to three years. He had just been sitting in a kennel and hadn't been able to see cows," Nichols said. "When I picked him up he was a little rusty. I learned a couple of good ways to tune him up. We built this relationship that we've got, and now he's the go-to dog on the place."
Nichols the name of his dog came from the previous owner, but that it absolutely fits. "I'm a goofy guy, he's a goofy dog. We just click," joked Nichols.
In addition to Nichols and Goofy, a handful of local handlers and dogs competed at the MSSA National Finals. Complete results can be found at MountainStatesStockdog.com/2022-finals/2022-real-time-results.

Let us know what you think!
Tagged:
Bryan Nichols
Goofy
Mountain States Stockdog Association National Finals
Novie Cattle Division