Operation Christmas Child has a record year of local donations
◆ Local families and businesses donate 810 boxes to children in need.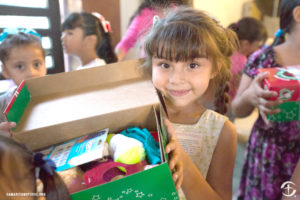 The 2019 Operation Christmas Child efforts have wrapped up for the year. It was another record breaking season of giving for Star Valley families.
"Operation Christmas Child, a project of Samaritan's Purse, had another great year in Star Valley," said Lou Ann Henderson, local project coordinator. "Our community packed 810 shoeboxes of joy for children in need throughout the world."
From Star Valley, the gifts will make their way to the Operation Christmas Child Processing Center in Denver.
"The majority of our shoeboxes will then be sent to needy children living in the Caribbean, Mexico, and South America," said Henderson. Thank you so much Star Valley! From your hands to the hands of a child across the world, your shoebox gifts make a big impact. Merry Christmas and blessings to you and your families in 2020."

Tagged:
Operation Christmas Child
Samaritan's Purse