Osmond Elementary playground Facebook fundraiser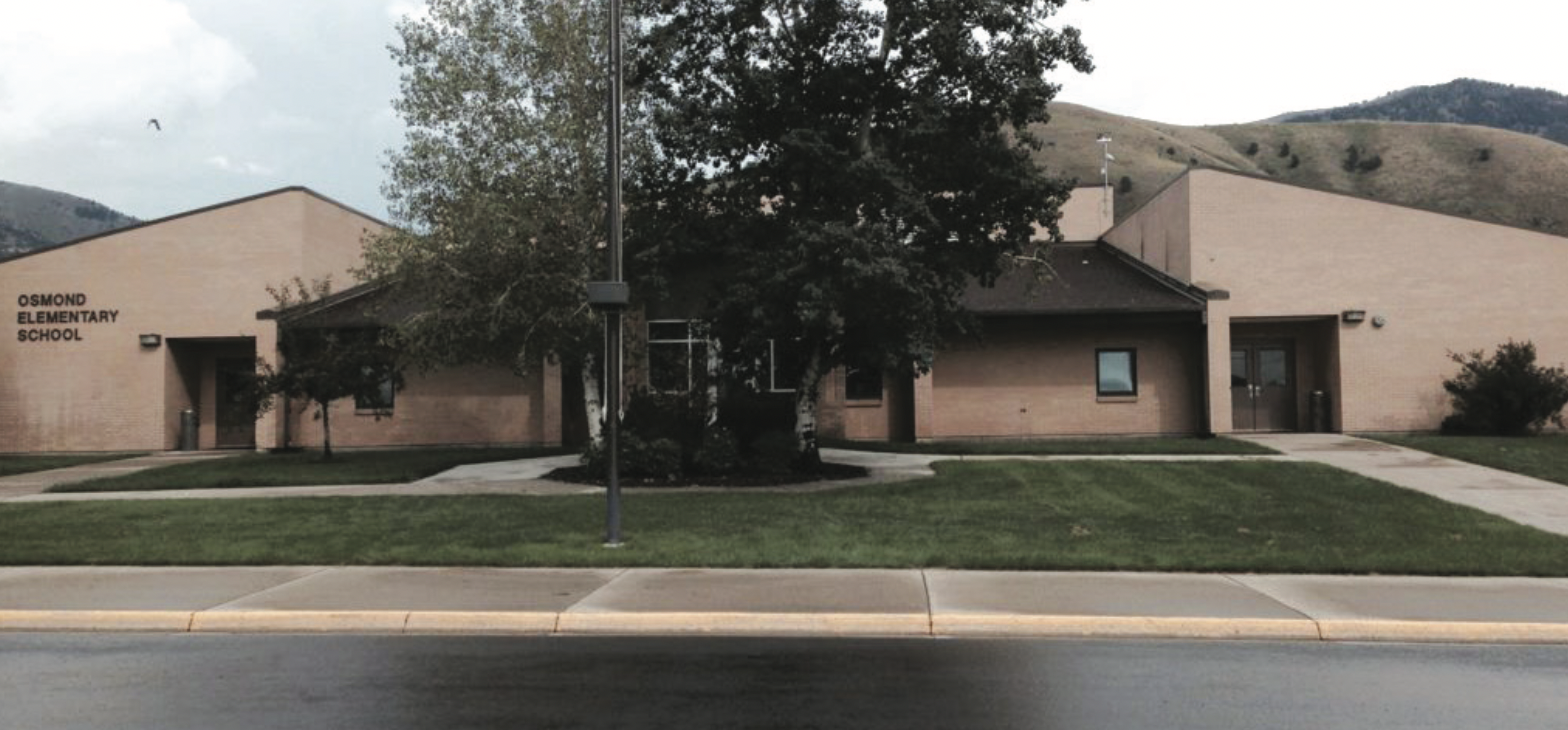 ◆ Donations are also being accepted through the LCSD No. 2 Education Foundation.
Osmond Elementary School, in collaboration with the Osmond PTO and the LCSD No. 2 Education Foundation, has organized a fundraiser to bring a swing set to the school's playground. The fundraiser platform is Facebook, and is running now through April 28.
"For many years, Osmond has wanted to get a set of swings on the playground," said Tyler Jack, principal at OES, in an interview with Duke Dance on Swift 98. "If you have been out there, it's a nice big space that has some climbing equipment, but as one of the students said when I was talking with him, 'What's a playground without swings?'
"Have you ever been on a playground that didn't have swings? It's kind of a core necessity. It's been on our minds for a while. Swing sets are rather expensive, so it's been pushed back for a long time. Now, we are working with the LCSD No. 2 Education Foundation and with the Osmond PTO to make this a reality."
Deb Wolfley, who serves as Chairman of the LCSD No. 2 Education Foundation, shared in the same interview that the Foundation has applied for a grant that has afforded enough money to begin the project, but, as part of the grant guidelines, the community now needs to step up and gather the balance of the cost for the swing set. "The Foundation Board is excited to help the Osmond PTO with the project," said Wolfley.
Several businesses and private individuals in the community have already donated items, services and experiences to the auction lineup.
"There are some really exciting things," said Jack. "It has been amazing watching the community catch fire with this. [We already have] a whole beef (that we will auction off in quarters), an iPad basket, an offer from Afton's first responders to ride to school in a fire truck, a signed Clark Kelly Price print and the opportunity to be a DJ at SVI on the radio for two hours."
The Town of Afton has donated a season pass to the golf course as well.
This fundraiser is available to the public through the Osmond Elementary School Swing Set Fundraiser page on Facebook. Shantel Johnson, who is the project organizer, feels this platform makes the auction accessible to people everywhere. "This is a great way to get the whole community involved. Everybody has a neighbor at Osmond or a grandkid at Osmond or they went to Osmond. With the Facebook auction, everybody can be involved, and they can be involved by either donating on the Facebook page or bidding."
According to Johnson, the process to participate is simple. Community members need to go to the Facebook page and request to be part of the group. "One of our admins will approve that post. Once it is approved, everyone who is part of the group will see all donations, and people can start bidding on the donation. Comment on a post of the item to place your bid. Just make sure you're bid is higher than the previous bid."
Options for payment include PayPal, credit card or checks dropped to school's office. If one of those avenues will not work for you and you want to donate, please contact the school. They will make it work.
If someone is interested in donating to the fundraiser, but chooses not to be part of the auction, they can go directly to lcsd2.org/education-foundation to find a donation link there at the top of the page.
"It's been cool to watch the community rally for this," said Jack. That's what makes this valley such a great place to live. Every time I look on our list of donations, it has grown by leaps and bounds."
Wolfley reminded radio listeners that a swing set will support children with special needs. And Jack pointed out that "it's not only for the kids at Osmond, but the community as a whole. That playground is used by the community for dinners and family parties and things like that. We would love to see that benefit the entire community. We just love this community, love the support. What a great cause! This is a permanent fixture that will serve our community and our kids. We really appreciate all of you in the community for your help and support with this."
Let us know what you think!
Tagged:
LCSD No. 2 Education Foundation
Osmond Elementary School
Osmond PTO
Tyler Jack