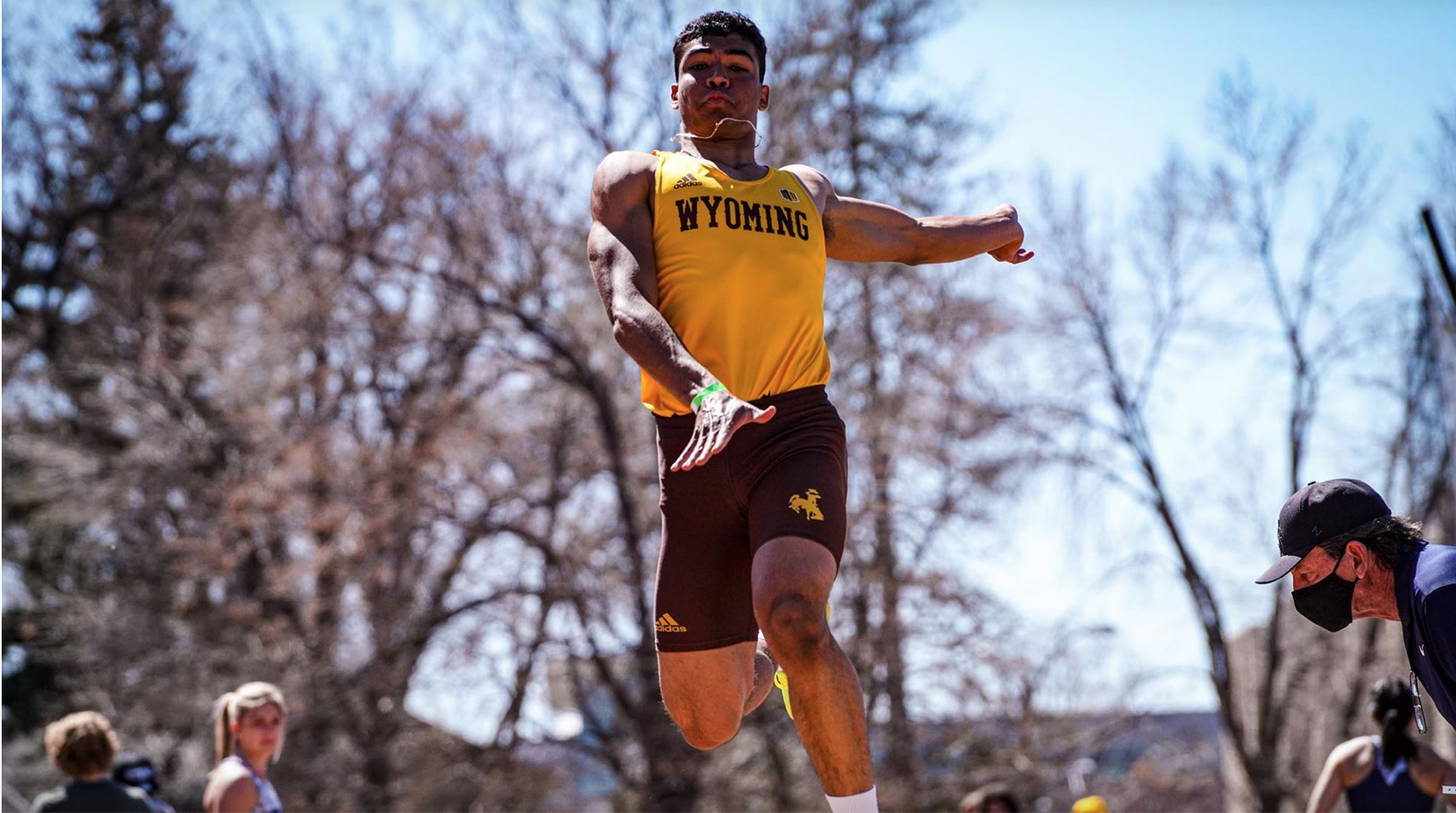 John Durgee
Director, Digital Strategy
University of Wyoming Athletics
LARAMIE, Wyo. — A duo of Cowboys from the University of Wyoming Track & Field team are set to head west to compete in the in the 2022 NCAA Outdoor Track and Field Championships hosted in Eugene, Ore., on the campus of the University of Oregon.
Kareem Mersal and Nathan Reid will make the trek to Hayward Field as both athletes will be competing in a NCAA Championship meet for the first time in their careers. Both Pokes will be up against the top 24 athletes in the nation in their respective events.
Mersal enters the men's Long Jump finals riding a hot streak coming off a second place finish at the NCAA West Prelims. Mersal punched his ticket to Eugene with a record setting performance posting a school record of 25-10 on his third and final jump at the prelims to earn a spot at the NCAA Championships.
The reigning Mountain West Long Jump champion is seeded fifth amongst the field of 24 competitors. Mersal will be in action on the first day competition on Wednesday, June 8th with the long jump finals set to start at 7 p.m. MT.
Reid enters the men's discus finals seeded 22nd in the field as he looks to recreate the performance that got him to the NCAA Championships. At the NCAA West Prelims, Reid was seeded 40th out of 48 athletes competing putting together the best his best performance of the season going 182-4 of finish tenth in the region and punch his ticket to Eugene.
With his personal best throw, Reid currently sits in 10th all time in the UW Record Books. Reid will be in action on Friday, June 10th with the discus finals set to begin at 6:35 p.m. MT.
Mersal and Reid will be fighting for All-American status amongst the top 12 finishers in the East and West. The One through Eight place finishers will be named First Team All Americans while Nine through Sixteen will be named Second Team All Americans.
Both events can be streamed on ESPN3.
Stay up to date with Wyoming Track & Field by following @wyo_track on Twitter.
Let us know what you think!
Tagged:
Eugene Oregon
Kareem Mersal
Nathan Reid
NCAA Outdoor Track and Field Championships
University of Wyoming Track & Field