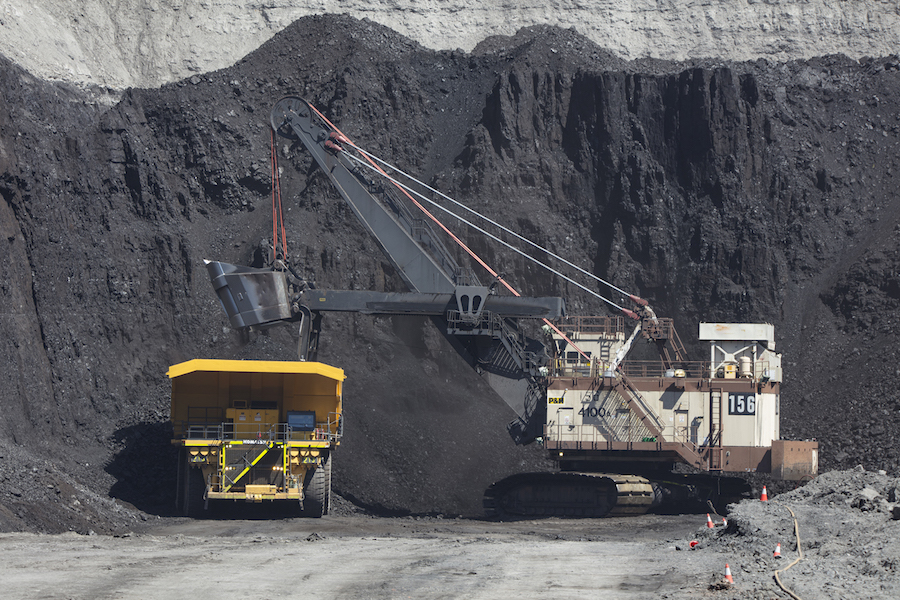 By Jake Goodrick
Gillette News Record
Via- Wyoming News Exchange
GILLETTE — On-par production from Peabody Energy Corp.'s three Powder River Basin mines contributed to what was a hugely profitable year for the global energy industry giant.
The 21.2 million tons of coal shipped from North Antelope Rochelle Mine, Caballo and Rawhide from October through December put the company at 82.6 million tons of PRB thermal coal sold throughout 2022, according to the company's fourth quarter earnings report.
That quarterly haul was about 1.1 million tons short of its expected total due to winter weather disruptions that further slowed down rail services, which have been an ongoing issue for Powder River Basin mines.
The cold December in northeast Wyoming hurt the fourth-quarter and end-of-year marks.
During the first cold snap, the Powder River Basin mines received eight to nine trains each day compared to the 18 planned for. The second cold snap saw only one train per day, instead of the 18 expected, said Jim Grech, president and CEO, during the earnings call.
Still, the company ended the year with $1.3 billion cash while taking care of all $545 million of senior secured debt, or debt tied to collateral assets, during the fourth quarter.
The cost to produce Powder River Basin coal increased 13%, or $1.42 per ton, because of lower sales volumes, black lung excise taxes and higher maintenance and repair costs.
The increased tax, which goes toward the Black Lung Disability Trust Fund, came as part of the Inflation Reduction Act and took effect Oct. 1. For surface-mined coal, as in the Powder River Basin, the quarterly tax increased to either 55 cents per ton, or 4.4% of the sales price — whichever is lower.
That rose from the previous rate of 25 cents per ton or 2% of the sales price, according to the IRS.
The adjusted profit margin per ton of $1.17 was significantly lower than the $1.70 margin secured in the third quarter but well above the $0.83 per ton margin from the fourth quarter the year before.
In the ongoing first quarter of 2023, the company expects to produce 22 million tons of Powder River Basin coal. By the end of the year, it plans to ship up to 95 million tons of thermal coal from the basin and has already priced 92 million tons at $13.60 per ton, said Mark Spurbeck, executive vice president and chief financial officer, during the earnings call.
Costs on those are expected at $11.25-$12 per ton, about $0.50 lower than in 2022, he added.
"We are completely sold out in the PRB and also our other U.S. thermal mines," Grech said of coal sales this year.
The company expects the market to remain volatile in the short-term as coal demand fluctuates and mines globally struggle to keep up their supply.
"Global thermal coal markets remain fundamentally sound, with pricing above historical levels," Grech said.
That factors in a recent drop in seaborne thermal prices related to a warm European winter which has caused higher gas and coal stockpiles.
In the U.S., electricity demand increased more than 3% year-over-year, but the electricity produced by thermal coal decreased by 6% in the same span, or 5 million tons, because of utility companies preserving coal stockpiles, transportation issues and more electricity coming from renewable sources, Grech said.
Let us know what you think!
Tagged:
North Antelope Rochelle Mine
Peabody Energy Corp.
Power River Basin