Pinedale Ranger District Authorizes Grooming; New opportunity for multiple use recreation on Skyline Drive
The Pinedale Ranger District of the Bridger-Teton National Forest has authorized snow grooming on the non-maintained portion of Skyline Drive. Beginning just past the White Pine Ski area turn off and terminating at Elkhart Park (See Map below.)
The Forest Service has temporarily authorized these grooming activities to take place for the 2022 winter months. The trail remains open and available to all, including motorized users. The Forest Service manages this area to provide accessible recreation opportunities while promoting community, stewardship, healthy lifestyles, and connection with nature.

Safety tips and reminders for all users include:
-Remember to slow down and signal when passing. A "hi" goes a long way!
-For non-motorized users, please move to the side of the trail to allow motorized users to pass.
-For motorized users, keep your speeds down as the groomer or skiers could be in the area.
-This area is home to wintering animals, including moose, deer, elk, mountain lions, bears, wolves, and goshawks. Stay alert to try and avoid any surprise encounters.
-When recreating with pets, they must be under either voice or leash control. Please pick up after them and help keep our trails clean.
-Due to parking limitations, consider utilizing parking near White Pine Ski area.
The Pinedale Ranger District is welcoming public feedback on these and other recreation opportunities. Please send any thoughts or comments you have to Jason Sammer with the USFS Pinedale District at jason.sammer@usda.gov.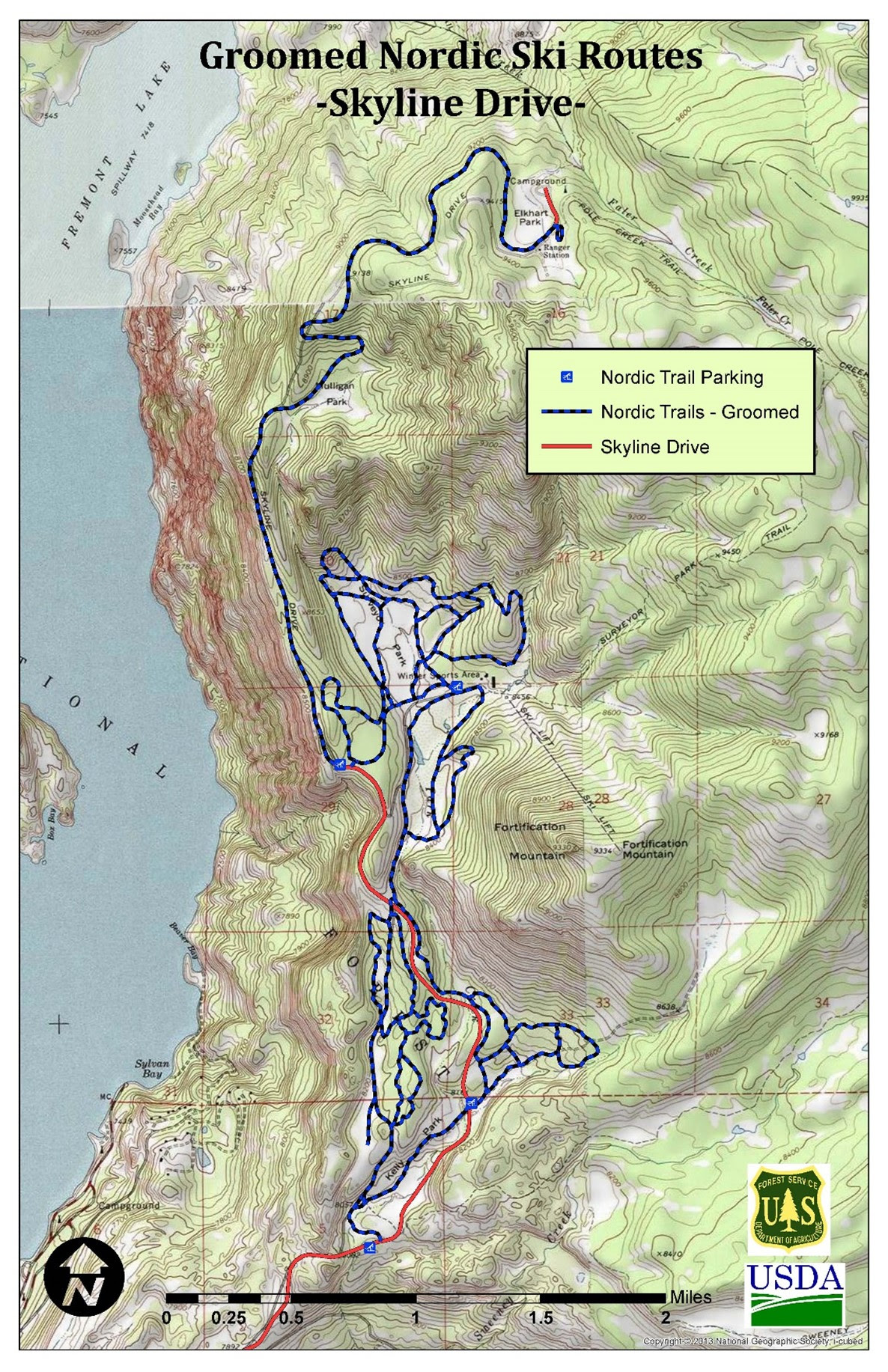 Let us know what you think!
Tagged:
Bridger-Teton National Forest
Elkhart Park
Pinedale Ranger District
Skyline Drive
White Pine Ski Area