Plein Air art competition brought over 30 artists to Star Valley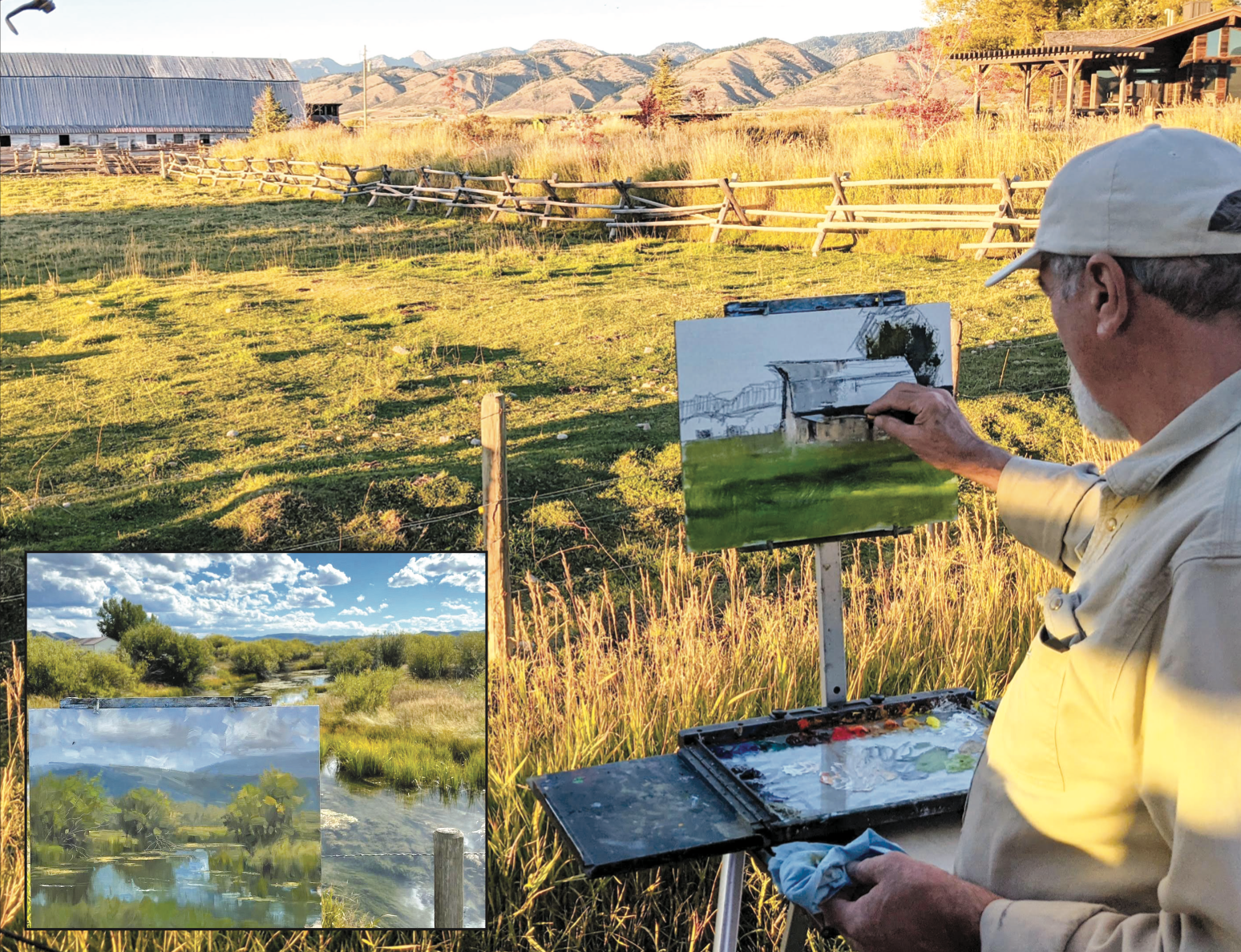 ◆ Professional and amateur artists captured Star Valley on canvas in over 90 pieces.
Over 30 artists from Star Valley and surrounding regions participated in the Star Valley Arts Council Plein Air event. Artists arrived for the event on September 19 and 20 to capture the Star Valley landscape on canvas and completed nearly 90 paintings, which were displayed and sold this last weekend at the Western Skies Fine Arts Gallery in Afton.
"We were thrilled with the turnout of artists for the event," shared SVAC Executive Director, Tim Hale, in an interview with SVI on Monday. "About a third of our artists were from Star Valley, and the rest came from out of state, including Utah and Idaho. There was a big draw of professional and beginner artists to come paint the beautiful scenes of our valley."
With a weather mixture of sunshine on the first two days, and then storms and clouds the final two days, the completed artworks accurately reflected the uncommon beauty found throughout Star Valley.
"The community really showed up as well for the art sale," added Hale. "The art sale is crucial, since it allows the artists to earn some money for their pieces and it lets the community purchase original artwork of these beautiful surroundings. Our art sale goal was nearly doubled, which is a great reflection of the quality of artistic work and the appetite Star Valley has for original works."
Star Valley artists, Mariah Cottrell and Josh Labenne won sponsor awards, which were the top prizes for the event.
"We really had no idea just how successful this event would be," commented Doug Monson, who serves on the SVAC as a board member and headed the organization committee for the Plein Air event. "The artists participation, and quality of work was far better than we expected, and the community support was also far beyond our initial expectations. We want to express our gratitude to both the artists and community for the great support of the Star Valley Arts Council and their commitment to furthering the arts in our valley."
PURCHASE AWARDS
1st Place: Mariah Cottrell
2ndPlace: JohnHughes
3rd Place: Josh Labenne
Purchase Award Sponsors included Hunter's Furniture & Appliance, Hale Financial Solutions, and Star Valley Realty.
JUDGE AWARDS: Experienced Category
1st Place: David Dean
2nd Place: John Hughes
3rd Place: G. Grant Redden
JUDGE AWARDS: Beginner Category
1stPlace: Blake Clark
2ndPlace: Karen Johnson
3rd Place: Sandy Ostdiek
PEOPLE'S CHOICE AWARDS
1st Place:  Ginger Shell
2nd Place: Tori Bennett People's Choice sponsors included Hastings Ace and Bank of Star Valley.
FINE ART CONNOISSEUR AWARD
Charles Dayton
PLEIN AIR MAGAZINE AWARD
Laurie Parker
ARTIST OF THE WEST MAGAZINE AWARD
Jacob Shumway
Let us know what you think!