Poaching case results in guilty plea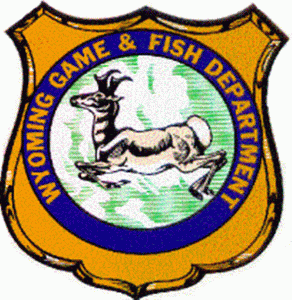 Friday, July 26 Stetson Long, of Thayne, entered a  guilty plea on four counts of taking a deer without the proper license. He was subsequently sentenced to serve six months in the Lincoln County Detention Center and ordered to pay $16,000 in restitution to the Wyoming Game and Fish.
Long was also placed on unsupervised probation for 18 months with the possibility of an additional 18 months of jail and an additional $20,000 in fines if he violates the terms of his probation.
In addition, Long's hunting privileges were suspended for 20 years and his fishing privileges were suspended for 10 years.
"The charges originated from an investigation by Game Wardens Neil Hymas and James Hobbs," said Lincoln County Attorney Spencer Allred. "They received a report from a ranch manager near Cokeville stating that he had discovered four sets of fresh mule deer antlers hidden in a barn on the ranch."
According to Allred, an investigation revealed that Long had been working on the ranch and "between the dates of November 5 and November 13 of 2018 had located and killed four separate antlered mule deer."
"The skull plates and antlers were removed from the animals and the remainder of the animals were hidden and left to waste," said Allred.
During the interview process, Allred said, Long admitted to killing the deer.
"Ultimately he led Game and Fish Wardens to the locations of the animal remains," Allred said.
According to Allred, the 2018 hunting violations were not the first time Long had violated hunting regulations.
Long's hunting privileges had been suspended from an incident that occurred in 2016 when he was convicted of killing two deer, Allred said.
"One was taken without a proper license and the other was killed over his limit," Allred said. "He received probation in that case and $800 in fines. His hunting privileges were suspended for all of 2016, 2017 and 2018."
Allred referred to this most recent poaching case as "one of the more egregious poaching cases seen in the State."
"Not only were these deer taken for their antlers, but the rest of the meat from the deer was completely wasted," he said. "We are pleased that a serious jail sentence, fines and suspension of his hunting and fishing privileges were given."
The Lincoln County Attorney's Office expressed appreciation for the Wyoming Game and Fish Department "for the excellent work on this case and their dedication to wildlife in the State."
Let us know what you think!