Proposal for new ICE detention center resurfaces
By Sheila McGuire
Uinta County Herald
Via Wyoming News Exchange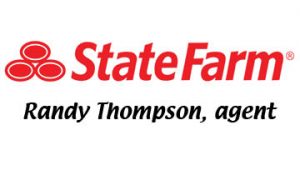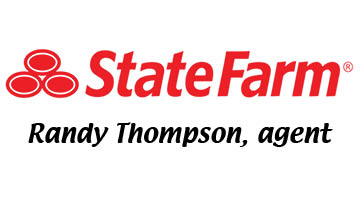 EVANSTON — A proposal to construct an Immigration and Customs Enforcement (ICE) detention center in Evanston may again be moving forward following a long period of inactivity since first being proposed more than two years ago. 
A notice was posted on fedbizopps.gov, the federal business opportunities website, on June 27, stating that ICE "intends to solicit for a contractor-owned/ contractor-operated facility that will provide detention management, food and transportation services preferably within a 90-mile radius of the Salt Lake City, Enforcement and Removal Operations Field Office in West Valley City, Utah." 
Area residents first heard from representatives of Management and Training Corporation (MTC) back in May of 2017, when the company's vice president of corrections, Mike Murphy, spoke at a public meeting at City Hall about the company's interest in constructing a facility in Evanston to contract with ICE. During that meeting, 
Murphy said a facility constructed in Evanston would provide about 100- 150 jobs, with approximately 80 percent of those positions being filled by local residents. Murphy said the facility would house adult men and women who are being processed for being in the country illegally and would not be used to detain hardened criminals. The notice recently issued by ICE, however, does not specify the type of detainees that would be held at any potential facility and states only, "The contractor shall provide operational capacity preferably for up to 500 beds; male and female populations will be based on ICE operational needs and/or requirement." 
While both the Evanston City Council and Uinta County Commissioners voted unanimously to support the proposal back in 2017, that support was included only in a response to a Request for Information issued by ICE at that time. 
The next step in the process would be for ICE to issue a Request for Proposals (RFP), at which time MTC would need to develop a full proposal for submission. The June 27 pre-solicitation notice states, "The Government anticipates releasing the Request for Proposals on or about July 17, 2019." 
When reached for comment late last week, MTC spokesperson Issa Arnita said, "If the RFP is issued, we do plan to work with Uinta County to submit a proposal for a facility. Since the RFP is not out yet, it would be premature to get into any details." 
Uinta County Clerk Amanda Hutchinson said she had received an email from Murphy notifying her of the release of the notice; however, "I don't believe a specific plan or process has been put in motion yet as far as developing a proposal," she said. 
The Salt Lake Tribune reported on July 3 that ICE spokesperson Alethea Smock said there was not yet any firm time frame for awarding a contract to house detainees from the Utah area, or even a definite decision to award any contract at all. 
The Tribune quoted Smock as saying ICE "may award a contract … after a thorough review of the vendor submissions." 
Smock further reportedly said, "The proposed services are part of ICE's effort to continually review its detention requirements and explore options that will afford ICE the operational flexibility to house the full range of detainees in the agency's custody." 
Representatives of MTC have repeatedly referenced strong community support as one of the criteria in its decision to pursue a proposal for a facility in Evanston. 
However, the proposal does have its detractors. Immigration attorneys have expressed concerns about the difficulties detainees may face in obtaining legal representation and visiting with family members given the distance from Utah. Additionally, individuals and groups from around Wyoming have organized to fight against the proposal, launching the WyoSayNo group in 2018 and hosting local events in communities throughout the state last summer, including one in Evanston last August.
About 100 people attended the Fiesta de Familias last summer, with local residents sharing their concerns about the proposal, including doubts about the number of jobs and wages touted by MTC representatives, the proposed location next to the Bear River State Park and the impact such a facility would have on the community and the Latino population. 
Kortney Clark with Uinta County Say No said at the time she wondered why Uinta County would want to do business with MTC in particular, noting news reports about MTC-operated facilities in other locations that had faced lawsuits over human rights violations, including rape of detainees. 
Uinta County commissioners and Evanston City Councilman Tib Ottley visited an MTC facility last fall and reported back that they saw no evidence of problems at that facility. Local elected officials have repeatedly expressed support and excitement regarding the proposal, citing jobs and increased tax revenues for the area
Let us know what you think!