"Qualified Volunteers" to begin culling non-native mountain goats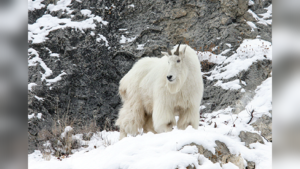 MOOSE, WY- The culling of non-native mountain goats from Grand Teton National Park will begin September 14 as part of a management plan to conserve a native and vulnerable population of Rocky Mountain bighorn sheep in the Teton Range.
More than 240 teams applied to assist with the removal of the non-native mountain goats as National Park Service volunteers, with the majority of the applicants from Wyoming.
Up to 70 volunteer teams, consisting of a minimum of two individuals and a maximum of six individuals per team, were randomly selected for seven operational periods between September 14 – November 6. An optional operational period in mid-November may be included, depending on conditions.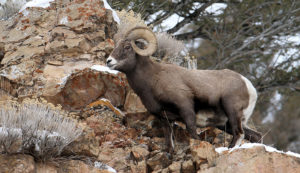 Each randomly selected applicant must pass a background investigation, and may not have active warrants, past wildlife violations, or violations associated with Grand Teton National Park. Volunteers identified as a shooter must pass a mandatory firearm proficiency evaluation. Each volunteer must have a high level of physical fitness as they may need to hike up to 20 miles per day at altitude in extremely rough mountainous terrain under a variety of weather conditions.
Additional required testing and comprehensive training to safely and successfully participate in this program includes bear spray deployment, backcountry tracking, radio protocols, species identification, and disease sample collection. Each volunteer will receive this testing and training on the first day of each operational period. Volunteers must be United States citizens and at least 18 years of age.

The volunteer teams will each be assigned one of ten geographic zones throughout the entire Teton Range within the park. The non-native mountain goats are generally found at high elevations. Qualified volunteers may access these zones from a variety of trailheads, as well as national forest lands to the west of the park.
All volunteers for the culling program will be clearly identified as a "National Park Service Qualified Volunteer" with an orange bib on their back as well as an orange or pink hat.
No park trails or areas are anticipated to be closed during the culling program. Signs will be posted at trailheads that access the areas the volunteers will be working to create awareness for any backcountry hikers or climbers.

>For more information about the project, visit https://www.nps.gov/grte/getinvolved/mountain-goat-management-volunteer.htm.
Tagged:
Grand Teton National Park goat culling
Rocky Mountain Bighorn Sheep
Teton Range