Rare Element Resources gears up to build demo plant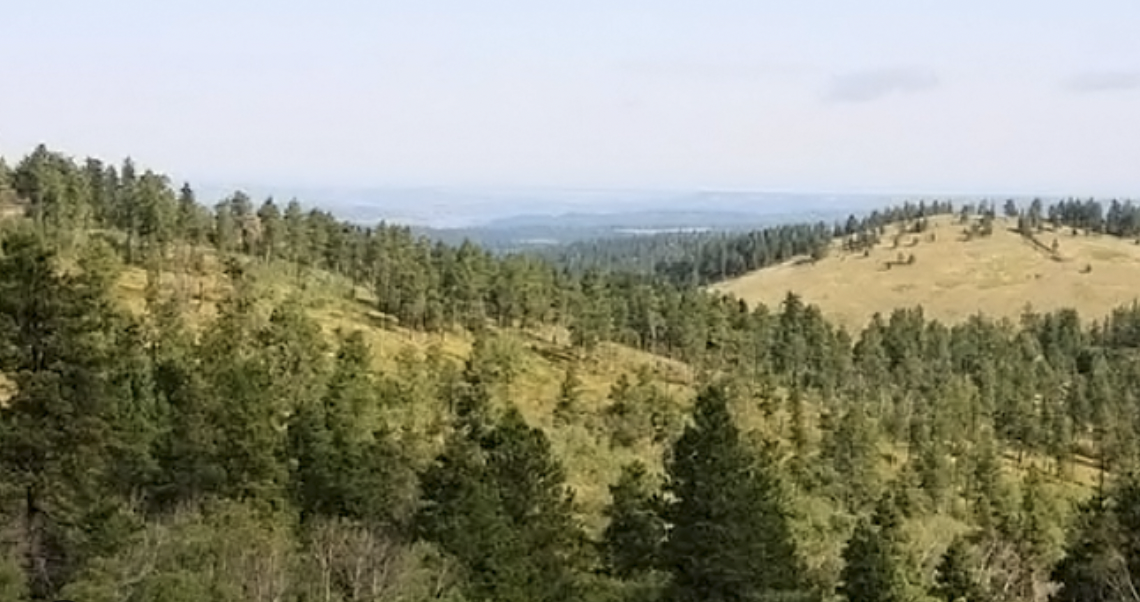 • Local mining outfit awaits "last piece of the puzzle" for plant permit
By Sarah Pridgeon
Sundance Times
Via- Wyoming News Exchange
SUNDANCE — It's been more than seven years since Rare Element Resources (RER) was forced to put a hold on all the permitting activities associated with its rare earth mine in the Bearlodge Mountains. 
Step by step since that time, the company has been able to reestablish its funding sources, including a grant from the U.S. Department of Energy (DoE) and a significant investment from General Atomics. 
Now, said CEO Brent Berg during a presentation to the Crook County Commissioners last week, the company has reached the point where it is awaiting the "last piece of the puzzle" to construct a demonstration plant in Upton to finish out the testing process on its patented technology. 
New Tech 
"We've developed this technology for separation and extraction of rare earths. RER developed the technology originally and it's been advanced further by General Atomics, our majority shareholder," Berg said. "It's able to produce commercial-grade products, including 99.5% pure neodymium-praseodymium (NdPr) oxide and other rare earth oxides." 
NdPr is used in high-strength permanent magnets such as those used in cell phones, electric vehicles and wind turbines. 
RER hopes the demonstration will provide a clear pathway for separation of other essential heavy rare earths. The patented technology recycles reagents, Berg said, which should reduce costs and lead to less waste than current practices. 
Importantly, he said, it is also capable of producing, among other rare earths, a 99.5% pure NdPr oxide and the demonstration will hopefully provide a clear pathway for separation of other essential heavy rare earths. 
With General Atomics, the company has been able to deploy a first-of-its-kind real-time control software, he continued, which gives greater control over the complex chemical process. The plant has also been designed for zero emissions, Berg said. 
"This is new technology, it's not being done this way anywhere else in the world," he said. 
Two separate pilot tests have been conducted in Germany, which Berg said proved it does indeed work. The next step is the larger demonstration plant in Upton. 
"The intent is to confirm the design parameters for commercial-scale operation, as well as the economics for separation and extraction," Berg said. 
As far as the timeline is concerned, Berg referenced a recent notice in the Federal Register from the Nuclear Regulatory Commission (NRC). 
"We've got all the necessary permits, we're just waiting on a source material license from the NRC," Berg said. "That's kind of the last piece of the puzzle in terms of permitting." 
The NRC is involved, he explained, because thorium is present in the deposit – a naturally occurring radioactive metal found in soil, rocks, water, plants and animals. 
According to Berg, everything is on track for the NRC to issue the source material license in July. The notice in the Federal Register invites the public to request a hearing if they want one. 
"We're not expecting that, nor is the NRC, because of the scale of the project – of course, it's pretty small," he said. 
With this license in hand, the U.S. Department of Energy will begin its mineral and environmental review, said Berg, which is necessary because federal funds are involved. Of the $44 million project, half has been funded by the U.S. Department of Energy. 
"We could see construction as early as this November, breaking ground in Upton," he said. 
The demo plant location is an 8.2-acre brownfields site in the Upton Logistics Industrial Center, described by the Upton Economic Development Board as 295 developable acres zoned for heavy industrial use. The operation period for the test plant will be ten months, said Berg. 
"That takes us into 2025 some time for construction and operation of the plant," he said. 
Most needed equipment has already been ordered in anticipation, Berg said. It will be brought to the plant location and hooked up ready to go. 
A 1000-ton bulk sample of rare earths that has already been collected from the deposit will be used for the purposes of the demonstration plant. The ore is currently stored in the area under some tarps. 
"The plan is to move it to the demonstration plant site in Upton later this year," he said. 
The operation period for the test plant will be ten months, said Berg, to ensure RER can meet the DoE's project goals.
"That takes us into 2025 some time for construction and operation of the plant," he said. 
Bearlodge Mine Berg also spoke to the mine itself, which he said RER still intends to develop. 
"It's a well-drilled and defined mineral deposit, there's over 500 core holes and over 285,000 feet of drill core," he told the commission. "It's rich in rare earth magnet materials that are used in a lot of high-tech applications. We've done an extensive amount of work on that project over the years." 
A 2014 study showed that the deposit should be large enough for a 30-year mine life, Berg said. As for the mine itself, Berg said that RER hasn't lost interest in the Bearlodge deposit. 
However, the company does not plan to restart the permitting process with the U.S. Forest Service quite yet. 
"We haven't hit the go button on that yet," he said. 
Some technical work is necessary first, he explained, for which RER has already updated the baseline sampling and intends to prepare the technical reports. 
"If this [demonstration plant] is successful, the plan is to get Bearlodge permitted, licensed and up and running, so then you have a source of rare earth materials. And then the next step in the chain is producing these rare earth oxides," Berg said. 
RER would thus participate in the first two steps of creating products using rare earths. From there, said Berg, the oxides "typically are produced into different types of alloys, and then they go to…a finisher, where they produce magnets in different quantities, grades, geometric shapes. As you can imagine, an F-35 may have a very different requirement for a magnet than an electric car." 
The goal would be to work with US-based companies or those in allied countries to finish the products, he noted, rather than China. Berg also confirmed that the intent is to keep the processing plant in Upton if and when construction begins on the commercial plant. 
RER has an option on some land across the street, he said. 
Berg finished by speaking to China's continued dominance in the rare earths market. RER has referenced this issue since the early days of its efforts to get a mine up and running; today, little has changed in terms of where America's rare earths are coming from. 
"They are predominantly produced in China. Just to give you a sense, in 2022, 65% of rare earths were mined in China, 86% were refined there and over 90% of the magnet materials were manufactured there," he said. "Today, there is no U.S. source for separated and refined rare earths. Really, because of China's dominance in the supply chain, the ability to set rare earth prices and really control the market has clearly been an issue and strategic vulnerability for the country." 
Berg noted that China could, for example, choose to make rare earths unavailable and affect such applications as national defense. 
"Developing domestic separation and extraction capacity was the driving force behind our relationship with the DoE and General Atomics for this project that we have going," he said. "The idea is to demonstrate this unique, high-efficiency process that's capable of separating, extracting and refining individual rare earth elements. At the same time, we want to advance and develop the Bearlodge Project for a domestic source of rare earth materials."
Let us know what you think!
Tagged:
Bearlodge Mountains
Crook County Wyoming
General Atomics
Rare Element Resources
RER
U.S. Department of Energy