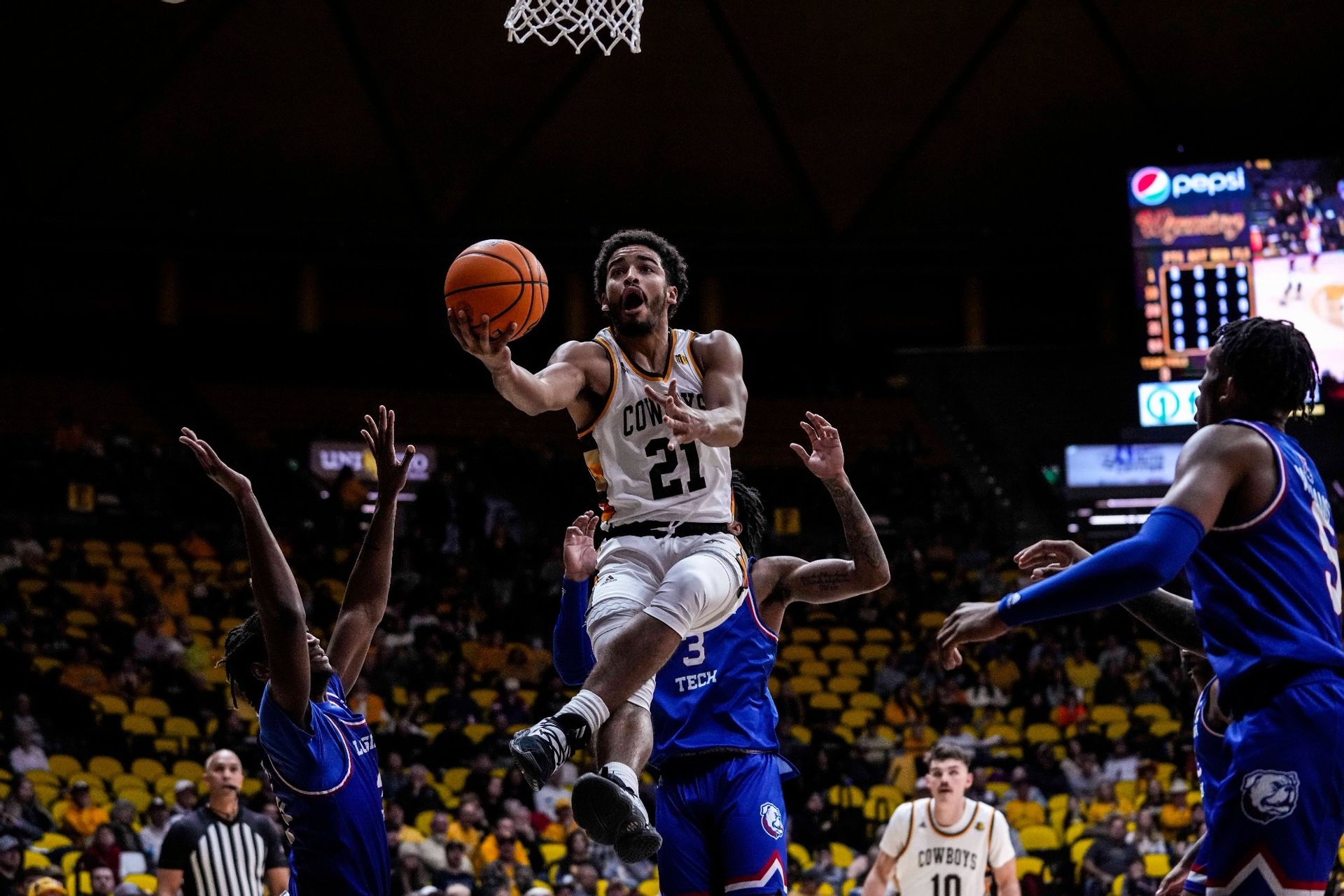 LARAMIE, Wyo. (Dec. 12, 2022) – University of Wyoming sophomore guard Noah Reynolds was named the Mountain West Player of the Week on Monday. It marks the Player of the Week honor for the Pokes this season and the first of his career.
Reynolds, a native of Peoria, Ill., averaged 25 points per game in a pair of wins last week. He shot 64 percent from the field in two games going 18-of-28. He also added three assists per game and four rebounds. He has scored 75 points for the Pokes in his last three games played.
He recorded a career-high 30 points for the Cowboys on Tuesday evening in a win over Texas A&M Commerce, as it was tied for the second most by a player in the MW this season. He went 11-of-15 from the field in the contest. Against Louisiana Tech, Reynolds recorded 20 points and added four assists and five rebounds.
The Cowboys return to action on Saturday facing off against Dayton in the United Center in Chicago, Ill. in a contest on CBS Sports Network.
Let us know what you think!