RIDE — Reimagining and Innovating the Delivery of Education launched
• Former Rep. Evan Simpson on the team. Lincoln 1, Kemmerer chosen for launch.
The education program is called RIDE — Reimagine and Innovate the Delivery of Education initiative.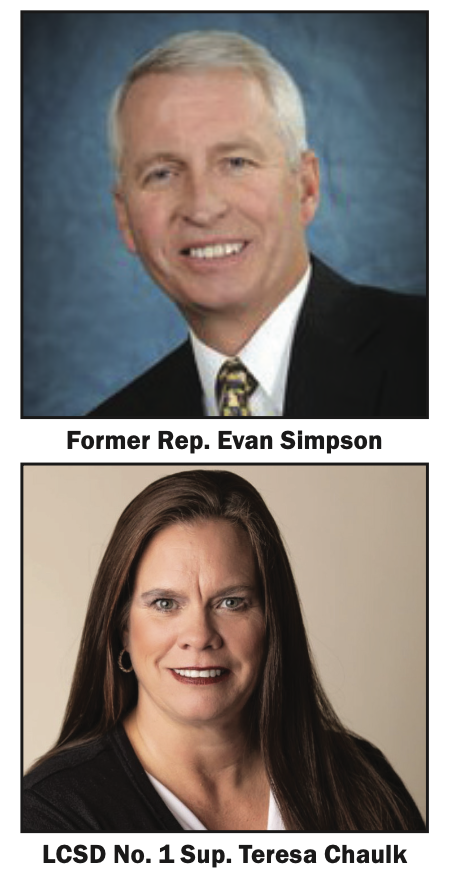 The program was announced in May of 2021 and is designed to take Wyoming's education into the future.
Since then the program has been developed by a team of 10 education and business professionals. Evan Simpson, past state Legislator from HD 21 and retired CEO of Sunrise Engineering, was chosen to be a part of that team.
And, just this summer several schools were asked to participate in the RIDE initiative, among them Lincoln County School District No. 1 in Kemmerer.
Lincoln 1 is one of nine school districts that was accepted into the RIDE Pilot supporting Student-Centered Learning.
The other districts include Albany 1, Converse 1, Laramie 1, Park 6, Park 16, 4 2, Teton 1 and Weston 7, providing statewide representation and including both urban and rural communities.
Gov. Gordon
"I applaud these nine districts and their communities for their commitment and willingness to engage in a pilot program that will help empower educators to implement more student-centered classrooms," Governor Gordon said. "This paradigm shift could provide a unique opportunity for students, educators and parents to partner in the creation of a purposeful, engaging education experience that prepares students for the future. Launching these pilots will give us feedback from classrooms to keep innovating."
Supt. Chaulk
Lincoln 1 Supt. Teresa Chaulk told SVI Media, "The RIDE initiative is an opportunity to advance education in a way that better meets the needs of today's students and better prepares them for their individual futures."
She continued, "This is a wonderful opportunity to work with our industry partners to also advance workforce."
Former Rep. Simpson
Former State Rep. Evan Simpson offered the following comments from the Casper event he attended on Monday.
"Competency-based learning will change the way we educate our children. Students will have a clear understanding of learning goals and be able to progress and advance at their own pace. This will allow exceptional students to advance more rapidly," he observed.  "
He added, "This state-wide kick off meeting was well attended by district administrators throughout the state."
Simpson concluded, "I am particularly impressed with high school career paths. SVHS has already begun this initiative. It will bless the lives of your young people for generations to come."
Let us know what you think!
Tagged:
Evan Simpson
Kemmerer
LCSD No. 1
Reimagine and Innovate the Delivery of Education
RIDE
Sunrise Engineering