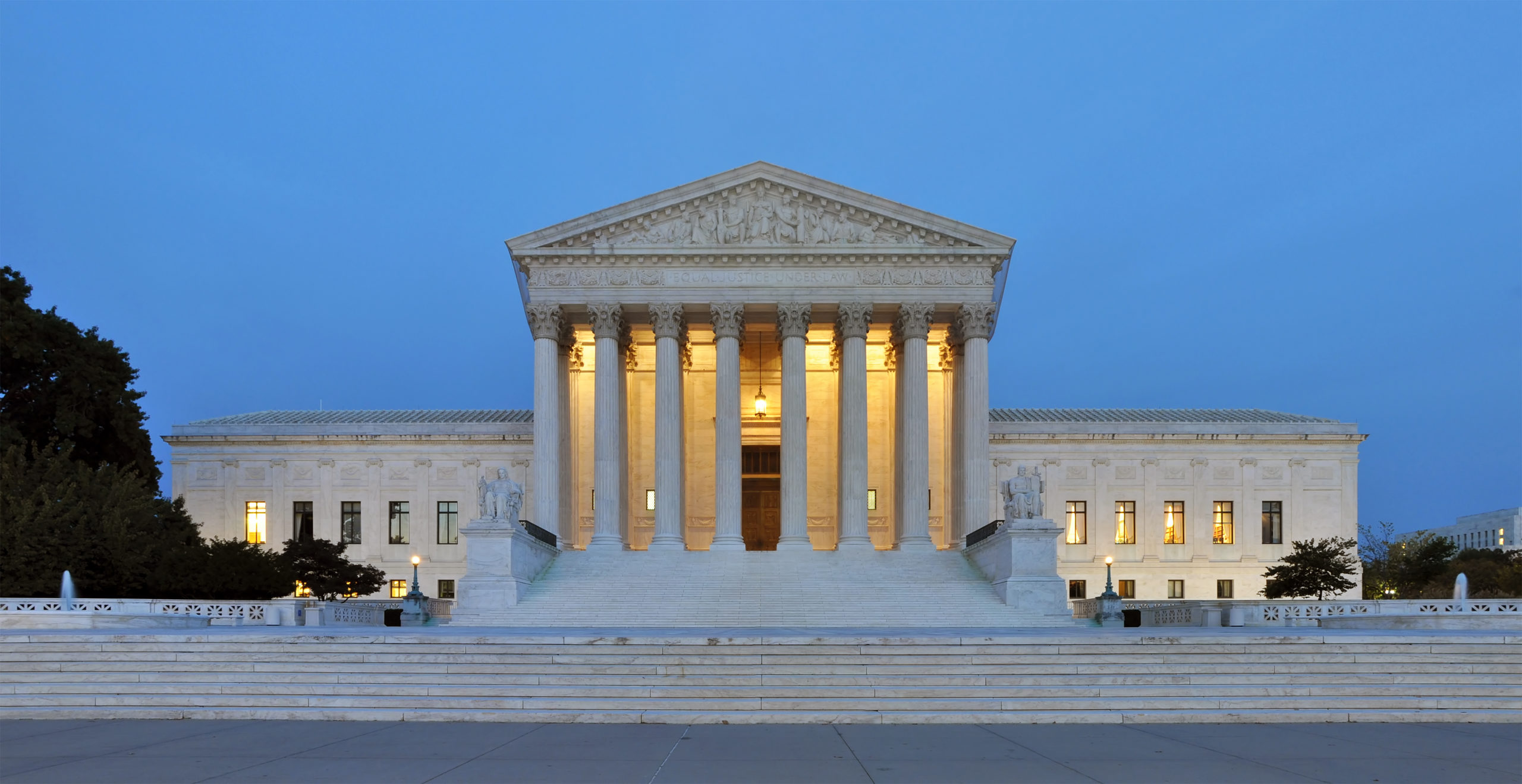 By Evan Robinson-Johnson
Jackson Hole Daily
Via- Wyoming News Exchange
JACKSON — In the wake of Friday's U.S. Supreme Court decision to overturn Roe v. Wade, right-to-life advocates are rejoicing and physicians are dejected.
Now that a constitutional right to abortion has been eliminated by the conservative Supreme Court, Wyoming lawmakers and abortion advocates responded with frustration and a call to action.
"Bottom line, it's horrible. But we knew it was coming," said State Rep. Andy Schwartz, D-Jackson, encouraging voters to be more active in the next election.
State Sen. Mike Gierau said, "Over half of Americans had their fundamental right taken away from them. On a 6 to 3 vote, ripped away."
"What right is next?" Gierau, a Democrat from Jackson, asked.
Justice Clarence Thomas wrote in his concurring opinion that the Supreme Court should also reconsider rulings that currently protect contraception, same-sex relationships and same-sex marriage.
"For many women, it will limit their ability to choose whether they fully participate in the workforce or are forced to be mothers by the state," the Wyoming Democratic Caucus said in a Friday statement.
The caucus also listed difficulties Wyoming mothers face, such as the state's lack of paid family leave, affordable day care and health care for children.

"The state has been making it harder to succeed as a family in Wyoming while simultaneously limiting women's reproductive choices," they said.
The Supreme Court ruling is expected to disproportionately affect minority women who already face limited access to health care.
Julie Burkhart, the founder of Wellspring Health Access, which is working to open a clinic in Casper offering abortions and other reproductive health care, said the ruling has "devastating effects" on women's lives, especially those living in rural and indigenous communities.
The Wellspring clinic was damaged by suspected arson in May, a month before it was set to open. Reconstruction will take another four to six months, Burkhart said, but by that point abortions will likely be illegal in Wyoming.
Wyoming's trigger ban law, which Gov. Mark Gordon will likely certify in the next 35 days, would outlaw abortions except in cases of rape, incest or serious health risks to the mother. Gordon is planning to enact the plan outlined in House Bill 96, his communications director confirmed Friday.
Violating Wyoming's abortion restrictions is a felony punishable by up to 14 years in prison.
On Friday, Marti Halverson, president of Wyoming Right to Life, called on Facebook for even harsher restrictions.
"Now we have to eliminate the rape and incest exceptions," she posted.
Halverson previously told the Jackson Hole Daily her organization will try to prevent Wyoming residents from receiving abortion medication in the mail, but will not seek to prevent women from crossing state lines for an abortion because, she said, that kind of policy infringes on personal liberty.
Elaine Kuhr, 75, organizes the Teton County chapter of Wyoming Right for Life and said her fellow pro-life advocates are "rejoicing" in the Supreme Court decision.
"We're very, very thankful for the ruling," she said. "Many babies will be saved and many women will be spared from the trauma of abortion."
Kuhr acknowledged that Wyoming women will continue traveling out of state for abortions but said that extra travel time may help them realize the gravity of their decision.
Chelsea's Fund, a Wyoming nonprofit helping women access abortions, will continue providing financial support for the procedure and related travel expenses. In partnership with Planned Parenthood of the Rocky Mountains, the fund planned a 5 p.m. demonstration Friday on Jackson's Town Square.
"It's going to drive our care underground," said Dr. Brent Blue, one of only two abortion providers in Wyoming, and the state's only surgical abortion provider, up until his practice was disrupted by negotiations with St. John's Health.
The other provider, Dr. Giovannina Anthony, has previously advocated at the state Legislature in support of physicians' right to offer abortions.
She said Friday that the Supreme Court decision, combined with Wyoming's trigger ban, will force them to stop offering the procedure at the Women's Health Center and Family Care Clinic in Jackson.
The clinic will keep providing abortions until the day it officially becomes illegal, Anthony said. Then it will pivot to referring women to mail-order medication and travel options.
If Montana joins Wyoming, Idaho and Utah in banning abortions, the nearest clinic to Jackson will be in Steamboat Springs, Colorado, 6 1/2 hours away.
Registered nurse Cristina Gonzalez is on the clinical staff for Casper's new abortion clinic.
"Even before today's devastating ruling, Wyoming was a reproductive health care desert with a severe lack of access to contraception, abortion care and gender-affirming care," she said, joining Friday's press conference with her two kids in the background. "Extensive research shows that women being denied access to abortion negatively impacts their mental health, increases socioeconomic disparities, and also carries negative consequences for any children the woman already has."
Natrona County state Rep. Patrick Sweeney was also at the press conference. He was one of the few Republican lawmakers who voted against Wyoming's trigger bill. On Friday, he vowed to do more.
"The only way to stop these restrictive restrictions is for people in Wyoming who support personal freedom to speak out and hold their elected officials accountable," he said. "I look forward to continuing the fight, if I get re-elected."
The ACLU of Wyoming also vowed to "fight back," in a Friday statement, promising to ensure "anti-abortion politicians feel the consequences of their brazen disregard for our rights."
Let us know what you think!
Tagged:
Marti Halverson
Rep. Andy Schwartz D-Jackson
Roe v. Wade
U.S. Supreme Court
Wyoming abortion trigger law
Wyoming Right For Life