Runners compete at Chief Nation Invite; hosting teams this Saturday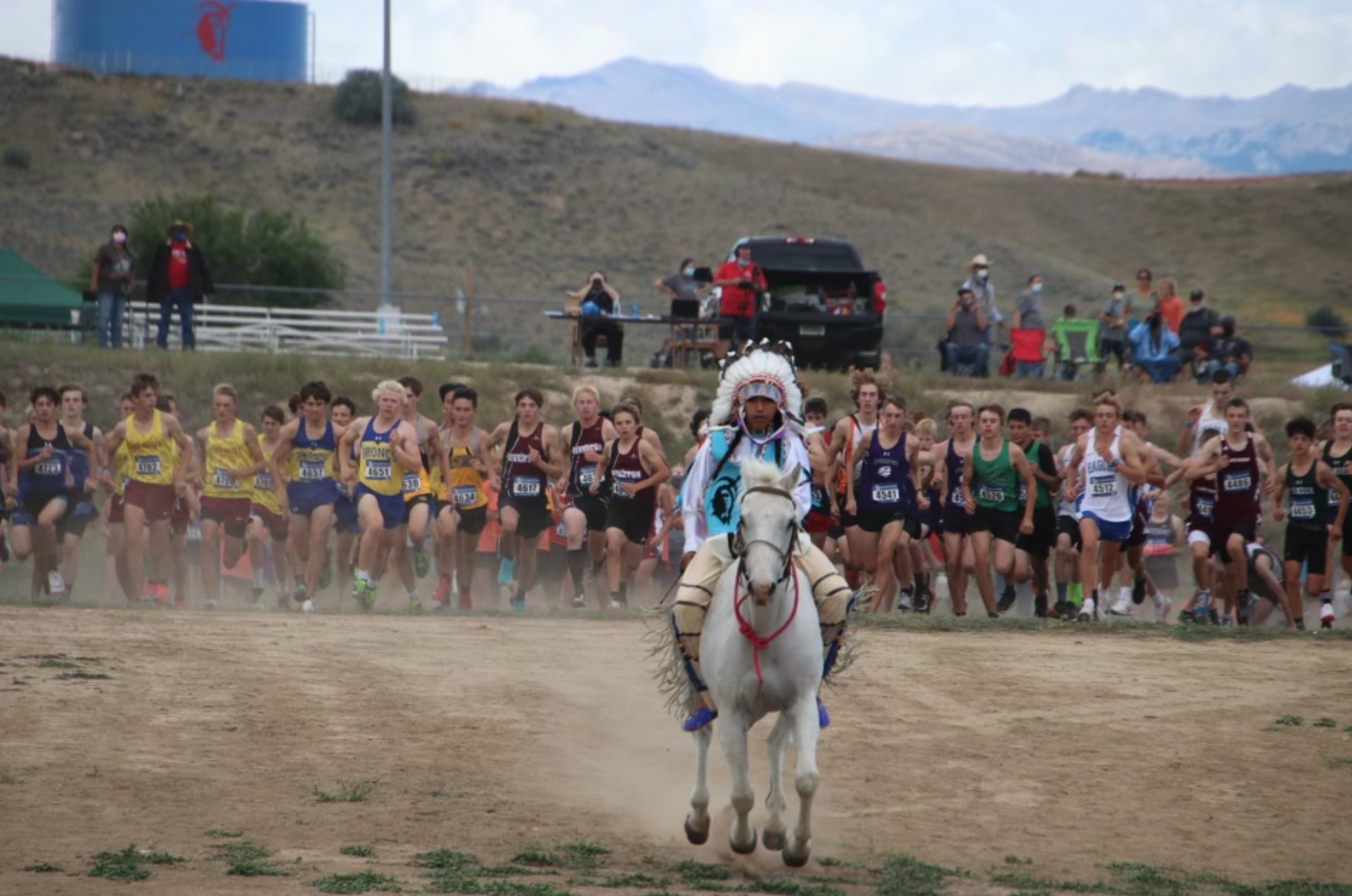 It was a day full of culture and pageantry as 24 schools traveled to Ethete to compete in the Chief Nation Invitational, a course that will serve as the venue for the State meet in late October.
The races were prefaced by dances from Native artists and a start that was accompanied by a horse and rider in full native dress as well.
"We saw huge improvement," said Head Coach Ty Draney. "We felt like we made strides from the Cardinal Classic. We are really pleased at how people handled the hoopla and we did a better job of getting out and competing and taking care of business. We closed the gap on the boys side a little bit with Mountain View. The girls packed up really nice and after a few weeks they are getting fit. It was a great meet and looking forward to showing off in front of the home fans on Saturday."

The individual winning racers won hand-made moccasins and the winning teams took home actual teepees from the event.
"It was pretty awesome," Draney added. "Caleb Her Many Horses is now coaching and his family has had so much success there. They were very complimentary about when we were able to host state a few years ago and they wanted to keep raising the bar so that makes us feel good that we had a little piece of that. It was spectacular to have the dancers before and their flag ceremony and Chico [Her Many Horses] said it's been a great thing to have both tribes out there together. They have a great tradition and a great interest and heritage with running. One of the most fun things I've ever seen."
CLICK HERE FOR FULL RESULTS FROM THE CHIEF NATION INVITATIONAL –
The Star Valley runners will be on the home course as they host teams this Saturday at Star Valley View Golf Course. There will be a pair of races with start times of 11 and 11:45 am.
Let us know what you think!
Tagged:
Chief Nation Invitational