Scouting out a good book sale begins Saturday, Sept. 5 at SV Branch Library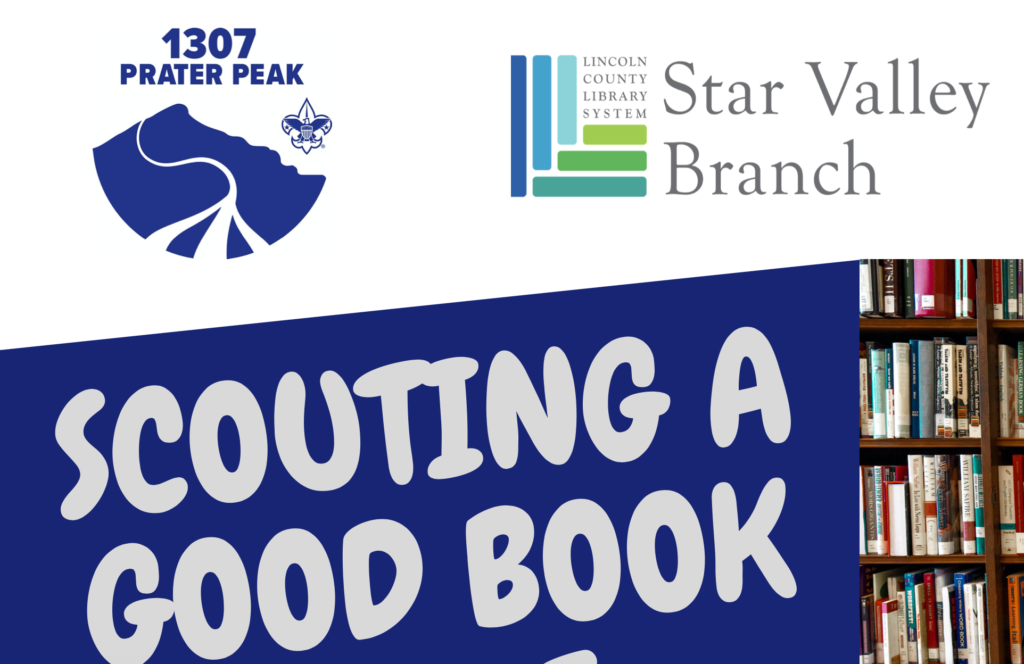 ———-
◆ Sale will continue through Sept. 11.
The Lincoln County Library Foundation and the Prater Peak Scout Troops and Pack will host the "Scouting Out a Good Book Used Books Sale" at the Star Valley Branch Library.
The book sale will take place September 5 through September 11 during regular library hours. On Labor Day (September 7) the book sale will take place from 10 a.m. to 4 p.m.
The Library Foundation is a nonprofit organization that supports libraries across Lincoln County.
The library has been collecting gently used books for the Foundation since the winter of 2019 and has a large variety of books and videos for all age groups.
Due to COVID-19 restrictions the library cannot accept donations for this sale and asks shoppers to observe social distancing.

Jay Haderlie, the Chartered Organization Representative of Prater Peak Inc, a non-profit established with the sole purpose of sustaining scouting in the Star Valley community states: "We have Cub Scouting for boys and girls from kindergarten through fifth grade. We have boys and girls troops for youth aged 11-17. The pack and troops meet year-round and camp monthly. While our troop is youth-led, all of our units try to practice "Challenge by Choice," ensuring that the youth only take on new challenges that they're emotionally ready for. Our units are multi-faith and seek to stay involved with our civic community, such as helping the library with this book sale, in accordance with our oath to our duty to country. All of our adult leaders are volunteers. The majority of our leaders have completed advanced leadership training, known as Wood Badge."
The Prater Peak Scout group will be accepting both youth and volunteer applications at the book sale.
Star Valley Branch Library Manager Melissa Haderlie states, "This is our second opportunity to partner with the Prater Peak Scouts. Their commitment to community service is much appreciated here at the Star Valley Branch Library. They needed a service project and we need help with the tons of books to sell that are taking up space at the library. The scouts have agreed to take all books not sold in the sale for repurposing which is a huge help to our library."
Proceeds from the sale will be contributed to the Lincoln County Library Foundation and the Prater Peak Scouts.
Jay Haderlie can be contacted at PraterPeakScouts@gmail.com for questions about scouting.
Melissa Haderlie can be contacted at the library at 307-885-3158 or via email at mhaderlie@linclib.org for more information about the book sale.