CHEYENNE (WNE) — Wyoming Secretary of State Ed Buchanan said if he's re-elected this fall, his priorities include developing more online capabilities for the business and administration division, updating election code and keeping Wyoming competitive in economic development.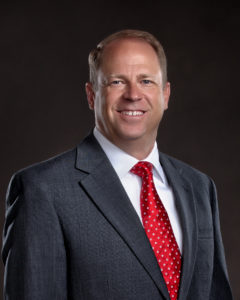 These build on a few of the accomplishments he touted since he was appointed in March 2018 by then-Gov. Mark Mead, and then elected to a full term in November of that year.
This week, Buchanan said he had been appointed because of his background serving in the Wyoming Legislature for nearly a decade, as well as his knowledge of law and business.
He placed the most emphasis on understanding the legislative process to obtain appropriations and develop modern statutes and codes.
Buchanan said his achievements include revisions to notary and securities laws, as well as a new post-election audit process. It will be used this election cycle to compare the actual ballots to the as-cast votes record of the machine. He said it will use a statistically significant number of ballots to show the public there is a high percentage of statistical confidence in the elections.
In addition to the audit system, he worked with lawmakers to pass a voter fraud prevention bill during the 2021 general session. Voters are now required to show a form of identification at the polls, not just when they register to vote.
The filing period for candidates is May 12-27. Wyoming's primary election will be held Aug. 16, and the general election is Nov. 8.

Let us know what you think!
Tagged:
Ed Buchanan
Gov. Mark Mead
Wyoming Secretary of State