Segment of SVI's Star Valley @ Green River football broadcast goes viral. And it has nothing to do with the game.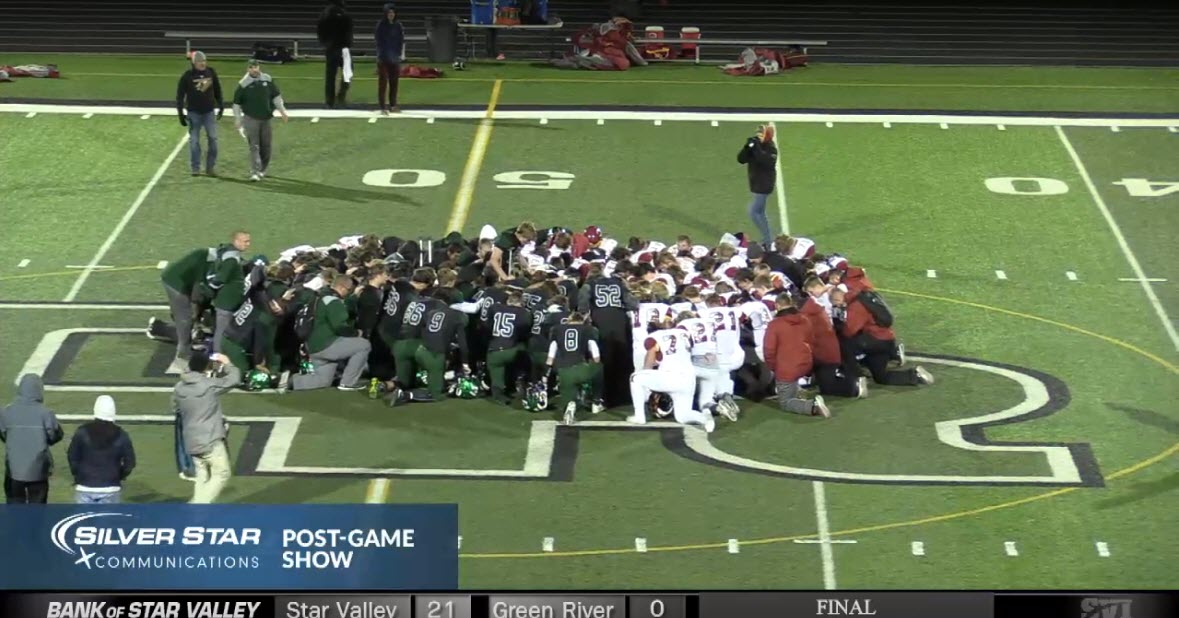 The Star Valley Braves defeated the Green River Wolves 21-0 in a windy, hard fought and important conference game Friday night, October 20.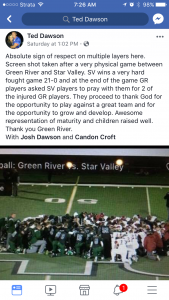 Thousands of people have been talking about what happened in Green River, but the majority of the conversation has nothing to do with the actual game.
Following the conclusion of the game, Green River players asked Star Valley players to kneel with them to pray for two of their injured teammates.
Ted Dawson, one of the parents of a Star Valley Player, posted a screen shot of the SVI broadcast onto his Facebook page with an explanation of what was happening.  As of Thursday morning, October 26, the post had been shared nearly 1,000 times.
Let us know what you think!
Tagged:
Green River High School
Green River Wolves
Star Valley Braves
Star Valley High School
SVI Media
Ted Dawson