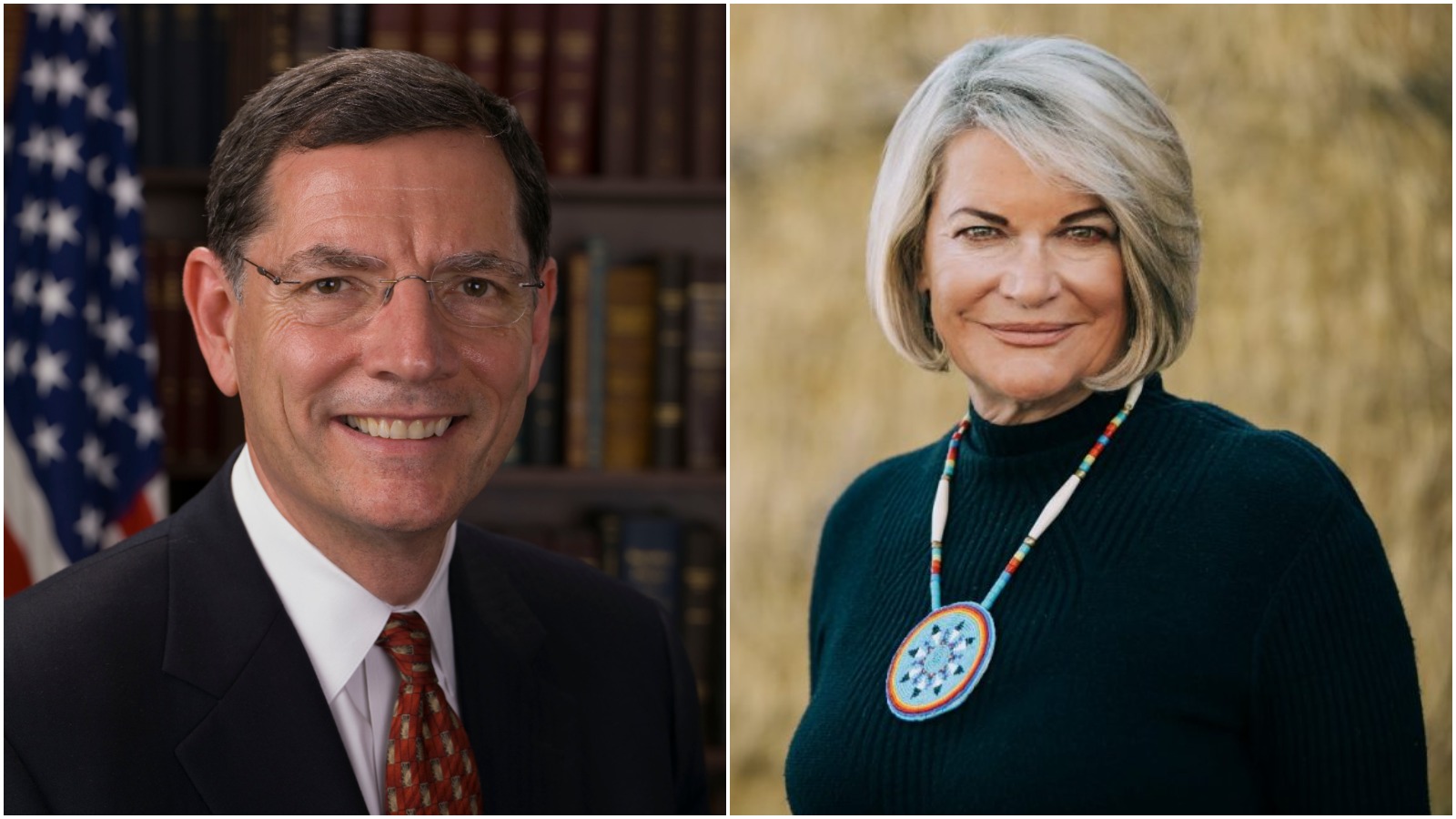 • Emphasis on energy, security and economic strength. 
"This is a call to all of us to double down on our efforts to show how oil and gas is flourishing across the globe," US. Senator Cynthia Lummis advised a large gathering at the Petroleum Association of Wyoming meeting in Laramie Aug. 24. "We need to push back on one-sided media narratives that we are hearing day after day."
U.S. Senator John Barrasso followed Lummis, emphasizing, "the need for three things — energy security, economic strength and environmental stewardship," with Wyoming energy industry.
He continued, "No one does it better than Wyoming. We are the energy breadbasket of Wyoming."
Lummis and Barrasso were among the featured speakers at the annual event.
Lummis noted a recent interview that a noted businessman had done regarding energy in the U.S. and comparing the changes over a 50-year span.
"There was an interview with Pete Huntsman, and the Wall Street Journal. He has chemical country," Lummis explained. "Think about the year 1970. That's the year we hit a trillion-dollar GDP, the year, 1970. The year Jimmy Page and Robert Plant wrote Stairway to Heaven. "
She continued with a comparison. "This year we are admitting the same amount of CO2 as we were in 1970. And, look how much electricity we are using and how many transportation miles we are driving.
"We have expanded the economy 30 times over nearly 50 years and C02 has stayed flat. We should be celebrating that achievement but instead we see corporate America pay lip service to groups that never acknowledge what this industry and other industries have done to fuel this country and it has grown without increasing emissions and C02."
Lummis further pointed out, You could never say that about China or India or Africa or eastern Europe. They are admitting more all of the time, that is where all of the increase is coming from."
She concluded, "Yet you would think with the Biden administration policies that exactly the opposite is true.
Barrasso acknowledged the interest in Wyoming, "I thank the companies for investing in Wyoming." Many were in attendance at the event on the University of Wyoming campus. "You won't find better workers or better people anywhere!
The Senator noted former Governor Matt Mead's quote regarding the Wyoming economy and the state's residents. "
"If  you can grow it or graze it, or drill or mine it, the people will be great at it and they are!"
Barrasso closed, noting the importance of energy both at home and across the nation. "Energy is the backbone of our economy, not just our state economy, but our national economy, as well.
"If you want to have a growing thriving economy, you need to have affordable energy and you need it all. And, we have it all in Wyoming — oil, gas, coal, uranium for nuclear power. And world class wind.
"We need it all because demands will continue to grow and increase. We all want to make energy as clean as we can and as fast as we can and do it in ways that don't raise costs for consumers."
Let us know what you think!
Tagged:
U.S. Senator Cynthia Lummis
U.S. Senator John Barrasso
Wyoming energy