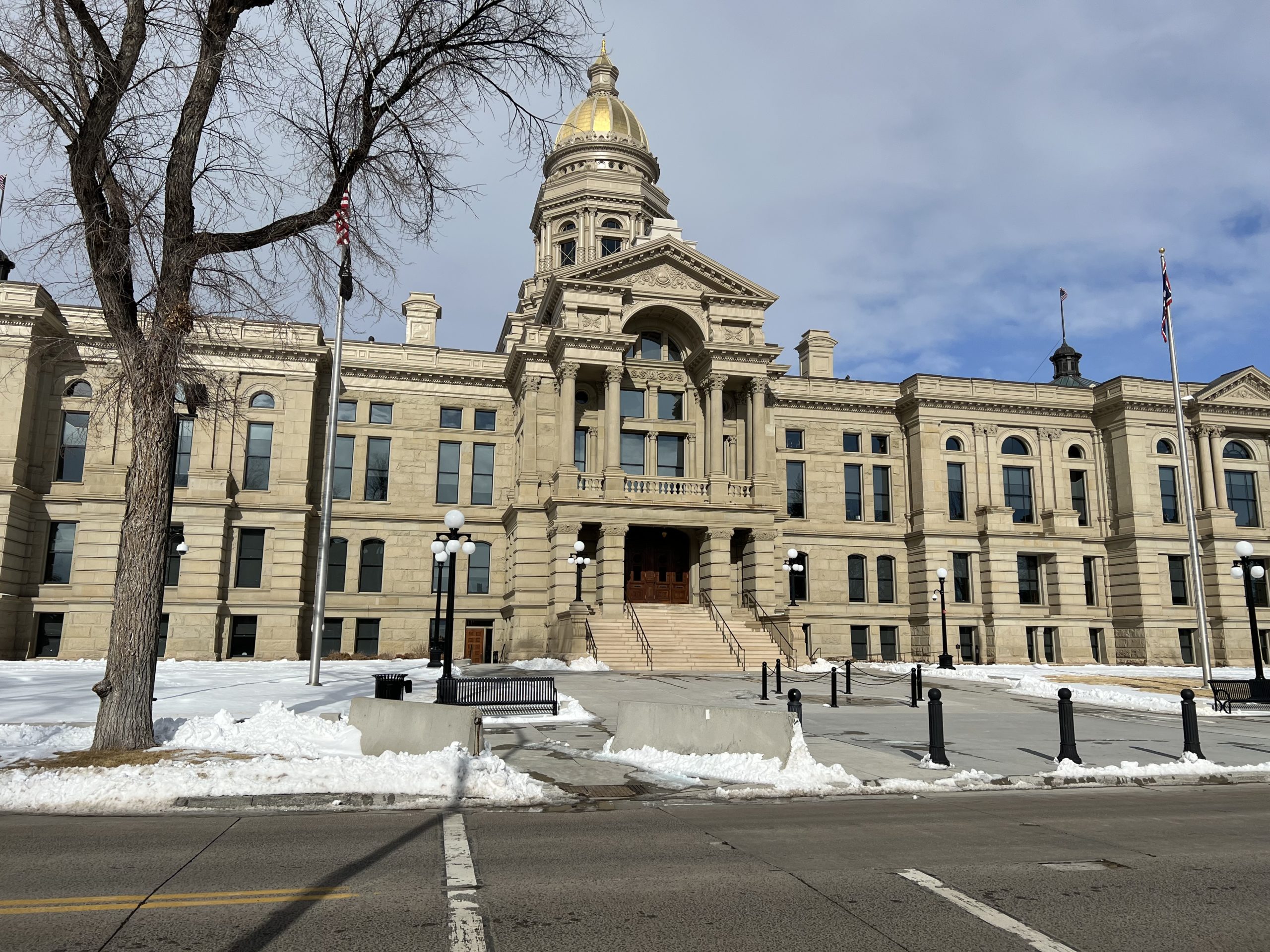 By Maya Shimizu Harris
Casper Star-Tribune
Via- Wyoming News Exchange
The Legislature wrapped up its fourth week in session on Friday, finishing up final budget amendments despite a power outage at the Wyoming Capitol.
The end of the week marked the halfway point of the session. Friday was also the last day for bills to make it out of committee, meaning that many bills died because there simply wasn't enough time to get to them.
Here are some highlights of where bills stand at the session's halfway mark.
Elections
A bill to bring in ranked-choice voting options for nonpartisan municipal races died pretty quickly this session, failing to make it out of committee. With that, there aren't any more bills this session that would substantially change the design of Wyoming's voting process.
There were three nearly identical bills to restrict crossover voting.
One of them — House Bill 103 — is still alive and has made it through the House. The bill would bar voters from changing their party affiliation after the first candidacy filing day for the primary election, meaning that voters wouldn't know who the candidates are before registering with a party. (The House Corporations Committee passed an amendment earlier in the week to change that blackout period to 45 days before the primary election, but that amendment failed on the floor.)
There are a number of other bills that address various election-related concerns that came to the forefront during the last campaign season.
One would bar anyone besides county clerks and the secretary of state's office from sending people absentee ballot request forms under the guise of them being from an official source.
Others codify election security measures that the state already practices.
One would shorten the early voting period from 45 to 28 days and require audits of a percentage of ballots before the vote counts are certified.
There's also a bill and a resolution targeting political action committee reporting and spending.
One bill that has made it through the Senate and has been received for introduction in the House aims to close a loophole in Wyoming statute that has allowed federal political action committees to skirt state reporting requirements. The resolution calls for the U.S. Congress to pass a constitutional amendment to increase transparency around political action committee spending.
There were some bills that would have restricted what kind of identification Wyomingites could use to vote, but those bills died either by vote or because they didn't make it out of committee in time.
Other bills seek to make concealed carry permits acceptable identification for the purpose of voting.
Health 
Things aren't looking too good for Medicaid expansion — or some of the other big health bills — this session.
The bill to expand the jointly funded state-federal health insurance program has been sitting on the House general file list for the past two weeks despite making it out of committee last month in a 6-3 vote.
The House general file list, which is set by Majority Floor Leader Rep. Chip Neiman, R-Hulett, determines the order in which bills will be debated on the House floor. Eventually, bills that have been sitting on the list will just die when time runs out.
Another bill to extend postpartum Medicaid coverage has also been sitting on the list despite having passed committee a couple weeks ago.
Rep. Steve Harshman, R-Casper, brought a budget amendment that would have essentially done the same thing as the bill but ended up withdrawing it Friday, saying he was promised the bill would be heard Monday.
A big bill that was intended to permanently fund Wyoming's 988 suicide prevention hotline and other suicide prevention services has made it through the House and to the Senate, but not without some serious setbacks for the funding side of the measure.
Lawmakers stripped the original $46 million appropriation that the bill had set aside for those services.
The bill would also make a trust fund for the money that would pay for those services, which lawmakers have so far left in place with the idea that nonprofits and other organizations or individuals could donate money to the fund.
Abortion 
If anything is going to change around Wyoming's abortion laws this session, they're likely to get stricter. Wyoming has an abortion ban on the books, but it isn't enforced right now because of an ongoing lawsuit challenging its constitutionality.
But lawmakers are pushing attempts to further restrict abortions even before that case is decided.
The one bill that would have gone in the other direction, reverting Wyoming's abortion laws back to what they were prior to the abortion ban, didn't make it out of committee by the Friday deadline. So it's moot for this session.
The biggest and most complex abortion bill of the year, which made it out of committee in a narrow 5-4 vote on Wednesday, would repeal the abortion ban that's already on the books and replace it with one that's even stricter, eliminating the rape and incest exemptions that are granted under the current law.
Much of the debate on Wednesday centered around questions about the bill's potential infringement on the separation of powers between the different branches of government.
Part of the bill would allow lawmakers to intervene in court cases challenging the legislation.
The bill's sponsor, Rep. Rachel Rodriguez-Williams, R-Cody, argued that the judicial branch would still have ultimate say over the legislation's constitutionality and that it therefore doesn't interfere with the separation of powers.
Beside that, one bill that takes aim specifically at medication abortions has made it through the Senate.
Transgender issues
There are multiple bills this year that deal with transgender issues.
Two Senate bills that seek to ban gender-affirming care for minors are still making their way through the Legislature.
One of these bills, sponsored by Sen. Charles Scott, R-Casper, would define the administration of gender-affirming treatment to a minor as child abuse, cleared the Senate on Thursday and is headed to the House.
On Friday the Senate Labor Committee moved along with a unanimous vote another bill, sponsored by Sen. Anthony Bouchard, R-Cheyenne, that would do much the same thing.
But rather than categorizing the administration of gender-affirming treatment to minors as child abuse, which is punishable by a felony, physicians and advanced practice registered nurses would get their license revoked.
Sen. Wendy Schuler, R-Evanston, sponsored a bill similar to one she carried last year that would restrict when transgender girls and women can play on female school sports teams.
Under the bill, transgender girls and women wouldn't be allowed to play on female school sports teams for interscholastic competitions unless they had permission from a special commission that the bill would create specifically for reviewing these situations.
Let us know what you think!
Tagged:
House Bill 103
Wyoming abortion laws
Wyoming Legislature
Wyoming medicaid expansion