Single vehicle accident knocks out power to Thayne area residents
Lower Valley Energy customers were without power for a short time on Tuesday, August 16 after a single vehicle accident knocked down a power line.
The responding officer with the Wyoming High Patrol told SVI News that the accident occurred on Highway 89 about mile marker 102, near Kearsley Nursery north of Thayne.
The trooper said the driver was traveling southbound in a Toyota Tundra when he tried to make a left hand turn to exit the road. The driver told troopers that his brakes malfunctioned and he was not able to slow down enough to make the turn. He drove off the road into a field, taking out a power line in the process. The trooper stated that when he arrived a power pole was on the ground and another pole was leaning over.
The responding officer said the driver showed no signs of impairment and no injuries were reported.
Lower Valley Energy arrived on sight shortly after the incident. Although repairs have been ongoing throughout the day, power was restored between 8:30 and 8:45 a.m.
Later in the afternoon another single vehicle accident occurred in Afton. The two incidents do not appear to be related.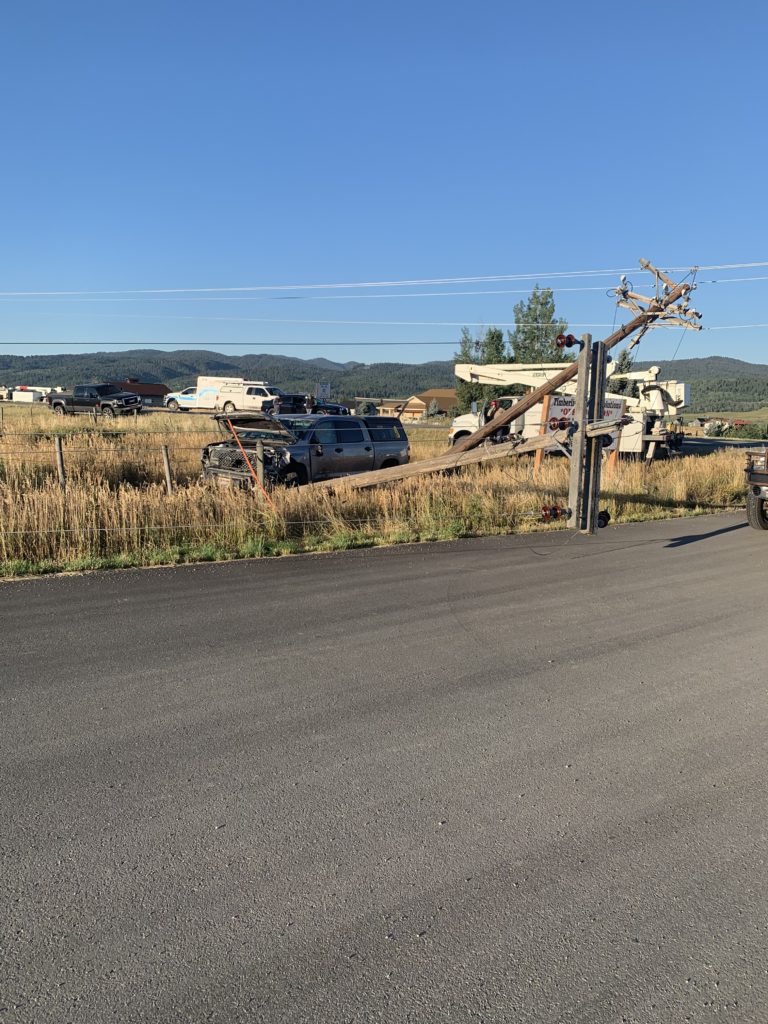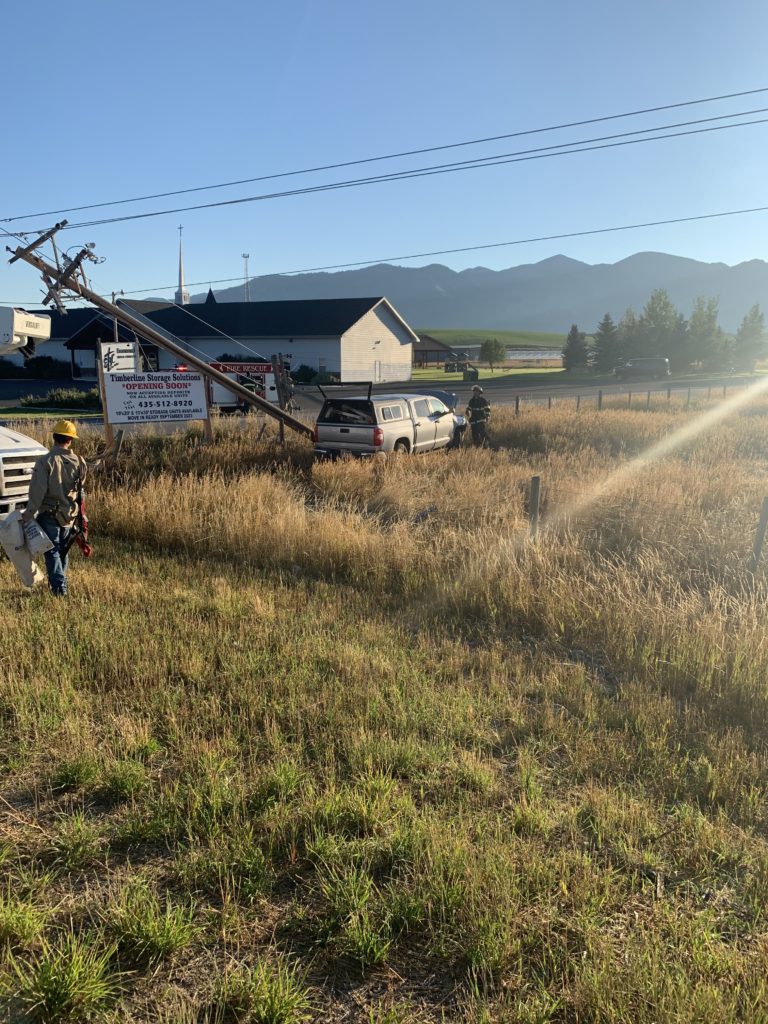 Let us know what you think!