Spring trial date eyed in child's death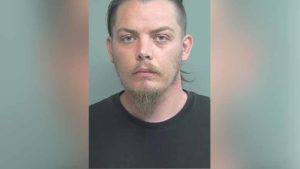 ROCK SPRINGS (WNE) — The first-degree murder trial for Christopher James Nielsen will likely take place in the spring of 2021.
A status hearing on the case was conducted via video in Sweetwater County District Court on Friday afternoon before Judge Suzannah Robinson. The trial that had once been set for June 1, 2020, had been rescheduled for February of 2021. Now, it will be continued at least another month or two. One reason for the delay is the COVID-19 pandemic.
A first-degree murder charge was filed against Nielsen after a 5-year-old Green River boy died Nov. 28, 2019, from injuries allegedly received while in his care. Nielsen pleaded not guilty at his arraignment in Third District Court on Jan. 10, 2020.

Nielsen was originally arrested Nov. 14, 2019, for alleged aggravated child abuse after the boy he had been babysitting was flown to Primary Children's Hospital in Salt Lake City with life-threatening injuries. Those charges were dropped and first-degree charges filed after the boy died.
Nielsen had lived in Sweetwater County for a week before the boy was hospitalized. He was staying with Vanessa Kidner, the mother of the boy who died, and her fiance, Stacy Willeitner, in exchange for babysitting Kidner's two children.
During Friday's hearing, two potential 2021 trial dates were discussed: April 5-16 or March 29-April 9. Judge Robinson noted that the trial is expected to take two weeks.
Nielsen's bond is set at $1 million, and he remains in custody at the Sweetwater County Detention Center.
Let us know what you think!
Tagged:
Christopher James Nielsen
Judge Suzannah Robinson
Primary Children's Hospital
Sweetwater County District Court