Star Valley Half Marathon: Run for a Cause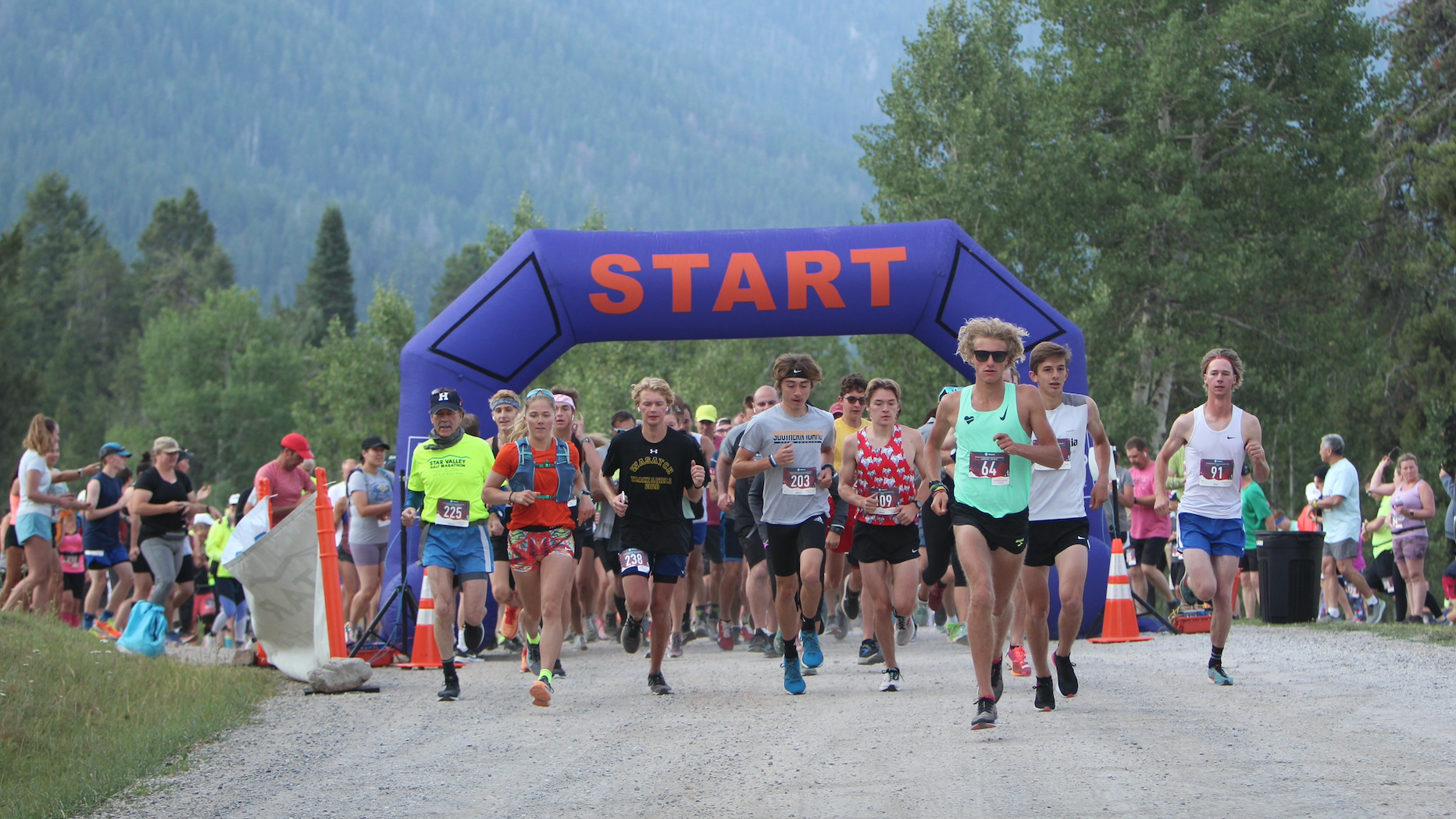 ◆ After losing a loved one, the Kunz family started a half marathon to help other families through difficulties.
By Breanna Call
SVI Media
On October 10, 2009, Jeremy Kunz was tragically killed by a drunk driver. This devastating loss completely changed his family's lives. Melinda Lee, Kunz's wife, says, "We were helped by so many people when we were going through our difficulty and our grief, so we want to help anybody who is going through the same thing as much as we can." To do so, Kunz's family started the Star Valley Half Marathon.
The half marathon was a perfect way to remember Kunz and do what he loved. Kunz grew up in Star Valley and enjoyed the outdoors. On the Star Valley Half Marathon website (starvalleyhalfmarathon.com), it says, "Jeremy also loved to run. He gained this love by watching his dad run and train for marathons. His favorite things to train for were the Ragnar Relay Series events. He logged many miles training and getting ready for these races. He loved to get others excited about racing."
"The marathon is a way to come together as a family and heal and grow together and have one united cause to put our energy into," Lee says. Jeremy's wife, children, parents, siblings, as well as 120+ volunteers all came together to make the half marathon a reality. "It's a whole huge kind of family reunion. . . . We all have our to-do lists, and we just go and get it done. Things just fall in place and it works out," Lee explains.

"The city has always been very helpful and open to help us and do what they can to make this a possibility," Lee adds.
The Star Valley Half Marathon has been held for eleven years now. This year, the Star Valley Half Marathon will be on Saturday, July 9. The registration fee is $50 until May 31 and will go up as the half marathon gets closer. Registrants can pick up their swag bag and race packet the day before the race at Thayne Elementary School from 6:00 to 8:00 p.m. All ages are welcome to participate in the half marathon. There will be male and female first, second, and third place winners for eight different age divisions, ranging from 10 years old to 60+.
The bib included in the race packet is equipped with an electronic bar that will start the racer's time only once it crosses the starting line. This means that no matter where racers are standing when the race begins, everyone's times will be recorded fairly.
The half marathon also includes a free Kids Fun Run. Children and parents will start and finish at the Star Valley Half Marathon finish line. Each child will also receive a prize and bottled water for finishing. This race will start at 7:30 a.m. and will finish well before the half marathon runners are set to cross the finish line.
"We want everybody who has ever wanted to participate in a half marathon to be in our race," Lee says. "We've had a lot of people come who have never done a half marathon before and want to support us. And those are some of my favorite people to see cross the finish line."
And unlike most half marathons that begin taking down the finish line at a certain point, the Kunz family and other Star Valley Half Marathon volunteers will be there supporting runners until every participant has finished the race. "There will be someone cheering and handing out medals until the last person crosses the finish line—however long that takes," Melinda says.
The Star Valley Half Marathon website says: "This race is our way of holding tight to one of the things that Jer loved about life. This also lets us give back to those around us in need." The proceeds from the race will go to a family in need. "Every year . . . we pick different people and different causes," Melinda explains.
"We've given to a girl who had cancer. We've given to a family who was going through a hard time. We've given to a family that had a child with spina bifida. There are lots of different families and people that we have helped through the proceeds of this race."
To the community, Lee says, "We thank everybody who has supported us through all these years and all the people who help put it on. . . . We are thankful for the love and support we have from people. And we hope to have another great race this year."
Let us know what you think!
Tagged:
Jeremy Kunz
Star Valley Half-Marathon