Star Valley quartet to run at New Balance Nationals this weekend (Streaming Link Provided)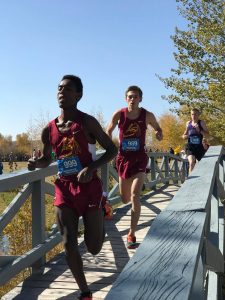 This weekend some of the best runners in the country will compete at the New Balance Nationals in Greensboro, North Carolina on the campus of North Carolina A & T from June 14-16.
Several of those runners will have Star Valley ties as Asefa Wetzel, Wyatt Moore, Peter Visser and Dean Shaw will be in various events over the weekend.
Wetzel and Moore have signed to run for the University of Wyoming this next school year. Visser was named the Wyoming Gatorade Cross-Country Runner of the Year in 2018 as a sophomore and Shaw is a returning senior three-sport athlete in football, basketball and track.
On Friday, June 14, the quartet will run the Boys 1600 Sprint Medley. The group will be
in Section #4 in Lane #6. This event will begin at 2:50 p.m. Wetzel will be running in Section 1 of the 5000 Meter wearing #6. This race is scheduled to start at 6:45 p.m.
On Saturday, June 15, Moore will be in Heat #4 in Lane #7 in the 100 meter dash. The event will begin at 11 a.m. Also on Saturday, Visser will run in the 2000 Meter Steeplechase in Section 1, wearing #14. This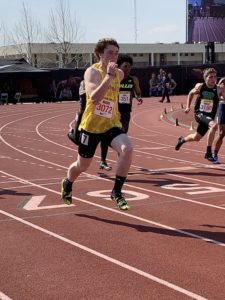 event is scheduled to begin at 12:50 p.m.
On Sunday, June 16, Moore will run in Heat #2 in Lane #8 in the 200 meter dash. The event is scheduled to begin at 12:40 p.m.
THIS MEET IS STREAMED ONLINE FOR FREE. CLICK HERE TO WATCH THE MEET.
Also follow the New Balance Nationals on social media with #NBNationals on Instagram, Facebook and Twitter.
Tagged:
Asefa Wetzel
Dean Shaw
New Balance Nationals
Peter Visser
Star Valley High School
Wyatt Moore