Dahl Erickson, SVI Media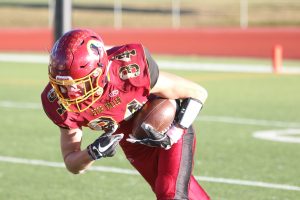 First off, it's ridiculous how fast this summer has gone. The winter wouldn't end and the summer won't stick around. I guess that's the life lesson that folks in Star Valley and Wyoming know all too well.
It's a high price to pay to be insulated from the hustle and bustle of a city landscape but it's still a price I'm willing to pay. I would wind up in a jail in a city after a month of commuter traffic. That's just science.
Anyway, I wanted to use this space to appeal to the readers of the Star Valley Independent and ask for your help this upcoming school year.
One misconception about working for a newspaper  is that you know everything that is going on.
No, we don't.
In fact, there is no dragnet of Associated Press or a catch-all for the great stories that people would like to hear. That is, except for all of us in the community.
I have a few ideas for stories in the upcoming weeks but I know that I don't have all the info. And I certainly don't know about specific adversity some of our athletes and coaches may be working through on a regular basis.
So, if you know of someone in the sports or activities world that is accomplishing great things and you think could use a little more attention, please let me know and we can get those stories told. I spend an embarrassingly high amount of time with my e-mail open so feel free to hit me up at dahle@svinews.com.
Here are a few stories I'll be producing in the next couple weeks.

• The 307
This year the Braves football team plays teams in Utah and Idaho and will be toting the banner for Wyoming in the early portion of the schedule. The coaching staff is recognizing this and I find it interesting especially since those in Utah already have referred to the area as "Star Valley, Idaho". Really?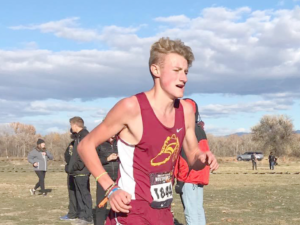 • Dual QB's
Dean Shaw and Brant Nelson both saw success and time as quarterbacks of the Braves last year. Both may rarely come off the field this year. I wanna know more about the relationship between these two guys
• The Return of Ballard Johnson
One of Star Valley's most beloved and successful coaches, Ballard Johnson returns to the field as an assistant for the Braves this year in a position his son used to coach in a program he used to helm. Yeah, I want to talk all about that.
• The new volleyball coach
Blake Peterson has done some things as a volleyball coach that are downright rare, like winning a state title in Kemmerer to end a 30-year drought. He's also coached under one of the titans of Wyoming volleyball for the past handful of years and I want to know what he wants to do now that he is the man.
• State cross-country in Star Valley
Finding hens teeth in your movie popcorn is easier than getting the State of Wyoming to move a culminating event to the western half. Afton has a chance to make or break future events in late October with the entire sport coming to town.
• Star Valley View for State
It will be a busy venue this Fall with not only State Cross-Country, but also the 3A State Golf Championships for the first time. What does it take to get ready to host something like that?
• What Else?
Do you immediately think "what about…." then let me know with the aforementioned e-mail. Let's have a great season Star Valley.
Follow @DahlErickson on Twitter as well as Sportsllama and SVI Media on Instagram.
Let us know what you think!
Tagged:
Chase Merrell
Peter Visser
Star Valley sports
Star Valley Sports Journal