Subway Is Back! At Least for Now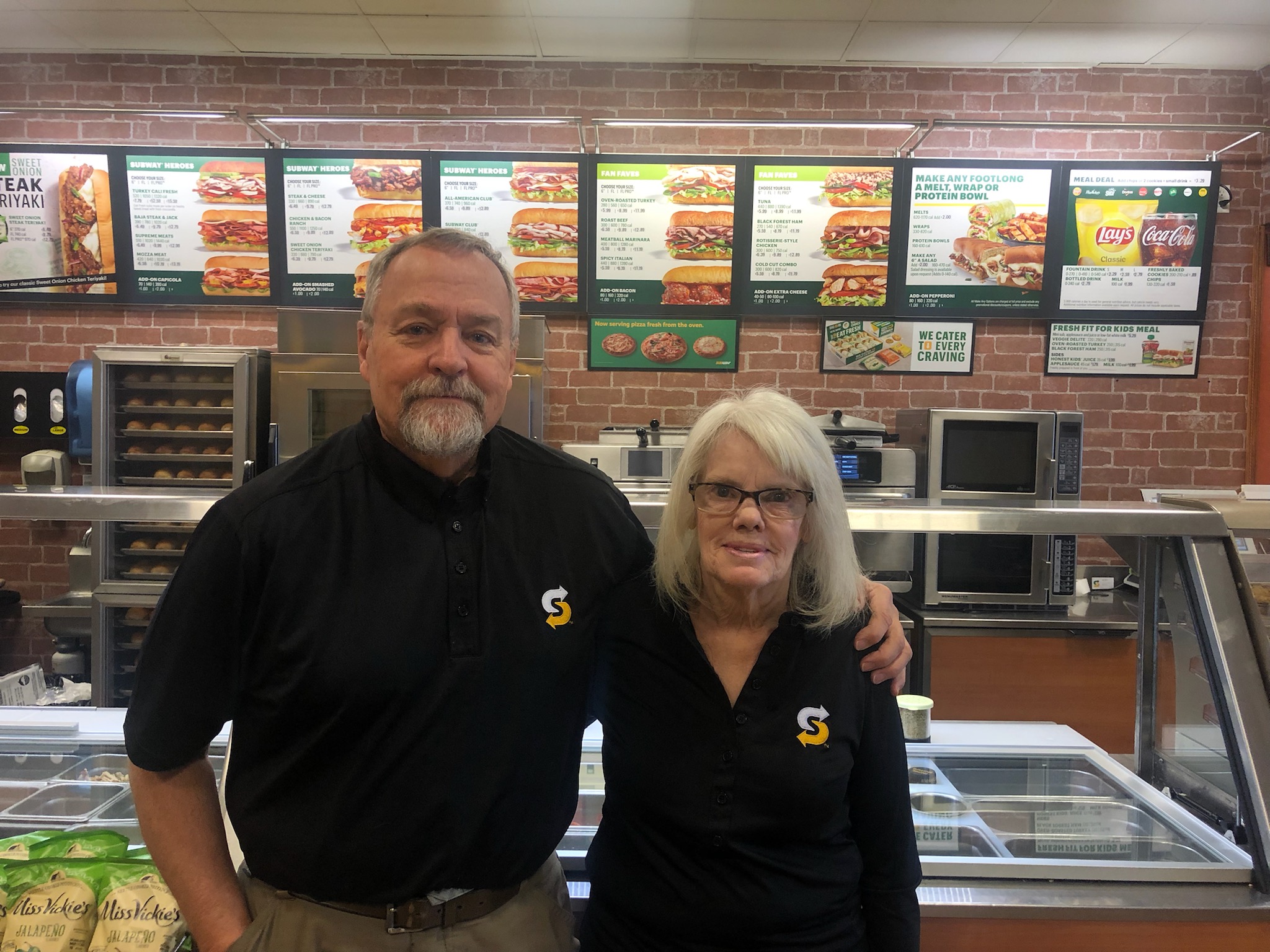 ◆ After being closed for over a year, Subway is open again for a trial period.
By Brianna Call
SVI Media
Tamara and Dave Horsley opened Subway's doors on Monday, May 23. Prior to this, the restaurant had been closed since October 2020. They have spent the last few months preparing the restaurant to reopen. The couple has over twenty years of restaurant experience, having recently sold their restaurant in Bear Lake to take over Subway.
The Horsleys would like to keep Subway going, but it isn't a done deal quite yet. Currently, they are in negotiations with the owner, John Jensen. The couple plans to spend the next few months running the restaurant as a trial period. Dave states that they are trying to "find out what this place is worth. . . . Because of when it was closed, I don't know what kind of value it has or what it is worth or what it can do, and so we're just trying to find out what kind of business there is."
But negotiations aren't the only factor in whether the Horsleys will purchase the restaurant. The Subway chain itself also has to approve the couple being a part of their franchise. The couple also has the option to retire, so if owning and managing the restaurant proves to be more than they bargained for, they might decide not to purchase it after all. The couple plans to make a final decision by June or July of this year.
However, things are looking bright. Dave states, "we started off strong, and we hope to keep it that way." Dave also ensures the community that customer service is his top priority. He says, "We train our employees how to treat the customer, and we try to make our employees happy because their excitement comes right over the counter."
Dave also admits that opening Subway comes with a learning curve: "We've got restaurant experience but not subway experience, so we have some learning to do here." The couple is just starting, but they have big plans for the restaurant, including being able to make 6-foot-long sandwiches and provide catering.
The community has also been very supportive of Subway opening again. Dave says, "We've had some people that have been here three or four times the last two days!" So, if you're happy to see Subway open again and want it to stick around, make sure to stop by and put in an order.
Let us know what you think!
Tagged:
Dave and Tamara Horsley
Subway restaurant