SVHS and CHS Music groups earn high ratings at District Festival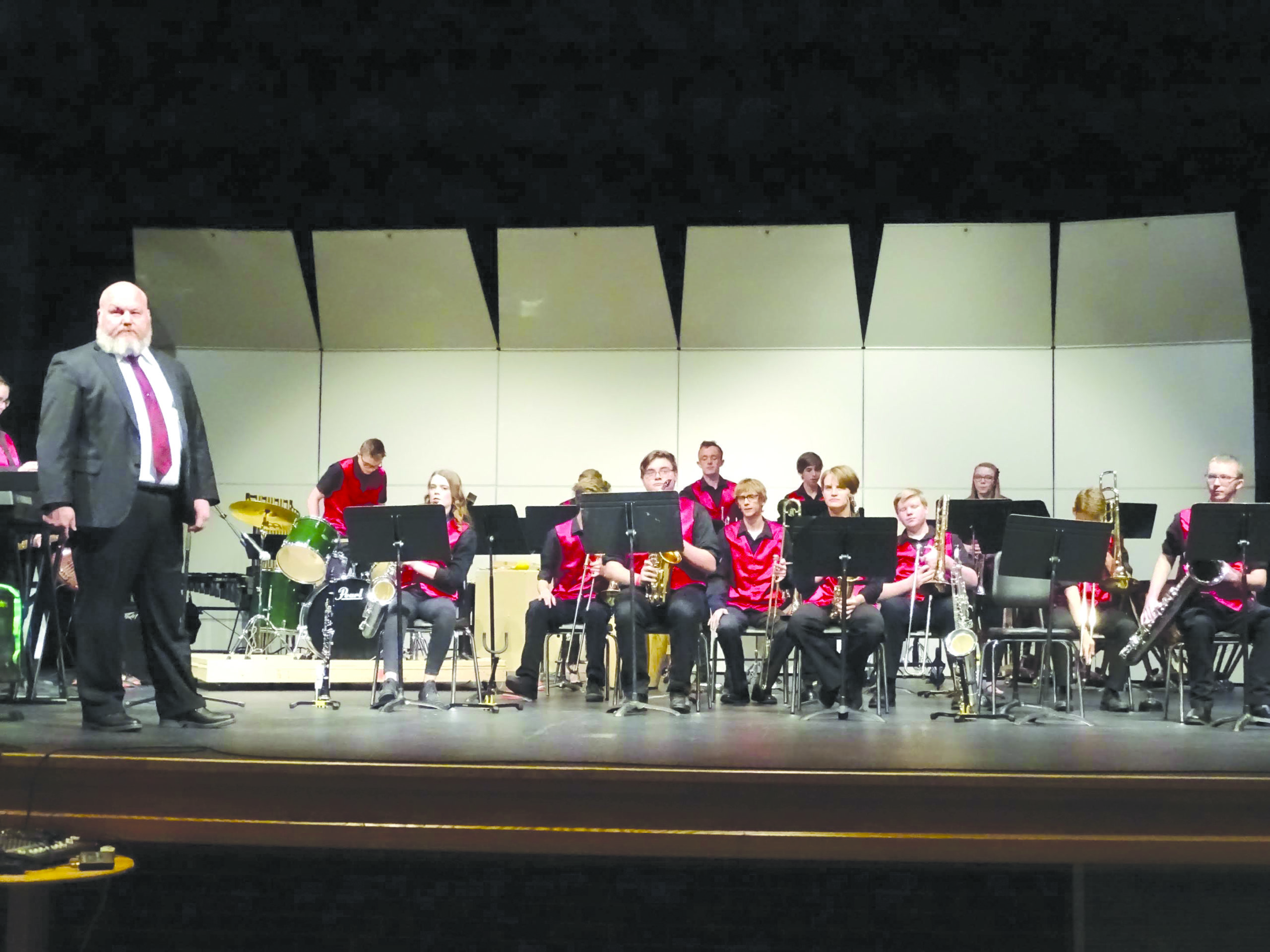 ◆ Directors commend their students for strong work ethic and excellence amidst challenges.
Music students from Star Valley and Cokeville High Schools participated in the District Music Festival in Pinedale April 28-30. Choir, band and orchestra musicians from high schools in the western region gathered to perform for judges who scored their prepared pieces and gave them feedback for future reference.
Chamber Orchestra, the select orchestra at SVHS, scored 32.5 out of 35, which earned them a Superior rating. Concert Orchestra earned 31.5 points and the 9th Grade Orchestra walked away with 30 points, which qualified them for Excellent ratings.
"The adjudicators had lots of positive feedback for our orchestra students," said Lisa Barber, Orchestra Director at SVHS. "Dr. Griffith from the University of Wyoming worked with each group after their performance. It was a great experience for the students to work with a university conductor and hear commendation for the skills they have worked hard to develop along with ideas on how to continue their musical growth."
Both the SVHS Jazz Band and Concert Band received Superior ratings at District Music Festival. "I was extremely proud of the performances," Kurt Sand, Band Director at SVHS, told SVI. "When I think of the uncertainty that we started the school year with, and consider the refined musical performance at festival, I cannot be anything other than proud. The students' perseverance and commitment to our bands is truly special. What a great year!"

Singcopation and Treble Tones, the select choirs at SVHS, each received perfect scores "with a plus and Superior ratings," commented Kari Allred, Choir Director at SVHS. Concert Choir received a Superior rating after scoring 33 out of 35 and Mixed Choir received a 30 which gives them a rating of Excellent.
"I'm proud of the choirs and the obstacles they were able to overcome this year," said Allred. "They were able to grow and improve even under [challenging] circumstances – especially of first semester. The judges were blown away by the choirs from Star Valley High School and said it made them proud to be from Wyoming!"
Robbie King, who directs all music groups at Cokeville High School, was very proud of his students this year. "They worked so hard in their preparation and were so passionate about doing their best to succeed.  The Concert Choir and Celebration Show Choir both received a score of Superior and the Concert Band received a score of Excellent.  I have been working with these students for the past nine years and I couldn't be prouder of the growth, progress, and high level of musicality that they have developed over the years.  They are outstanding musicians, but most importantly outstanding young men and women!"
Tagged:
Cokeville High School
District Music Festival
Star Valley High School