SVHS National Honor Society sponsors fundraiser for earthquake victims in Middle East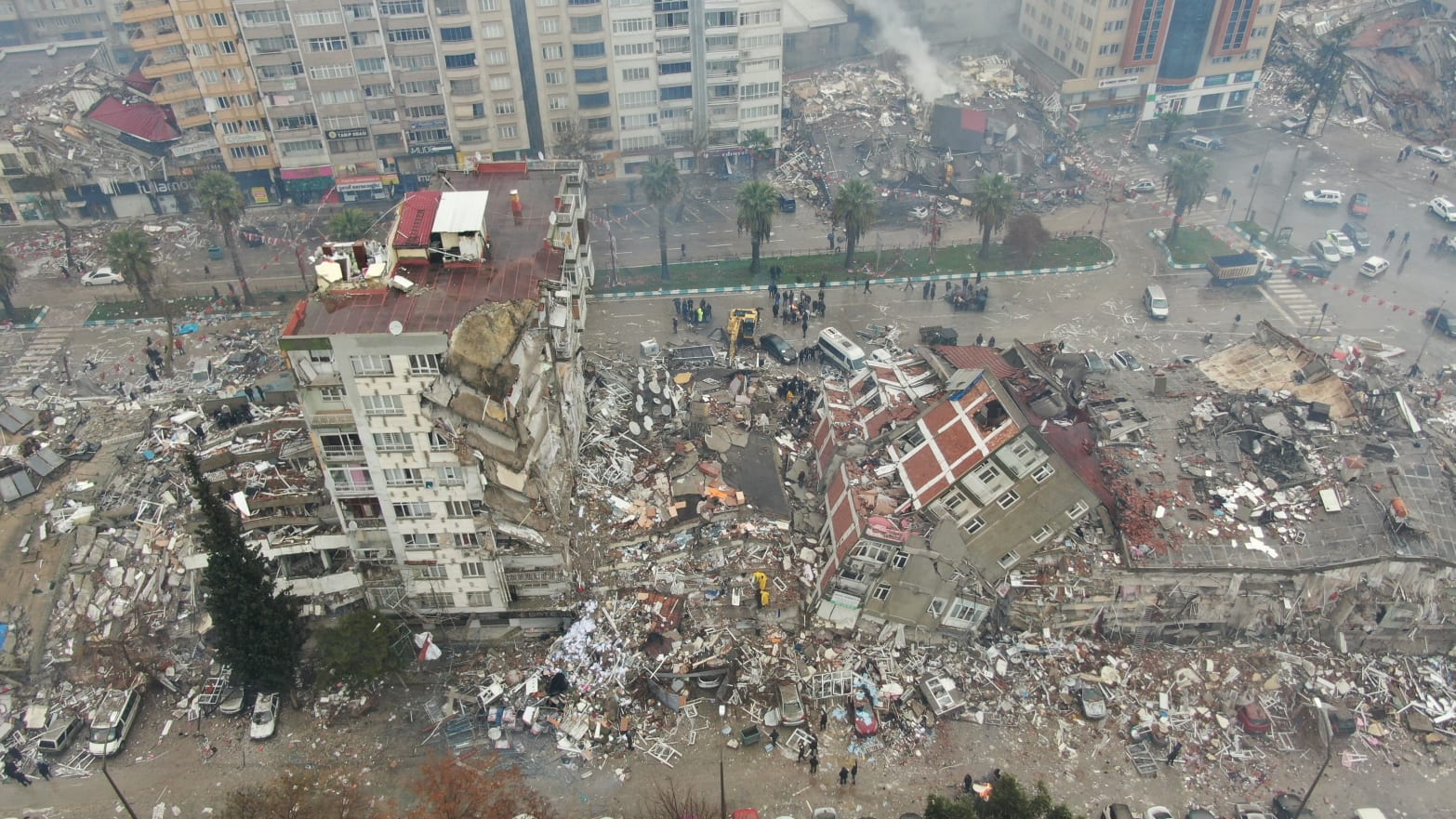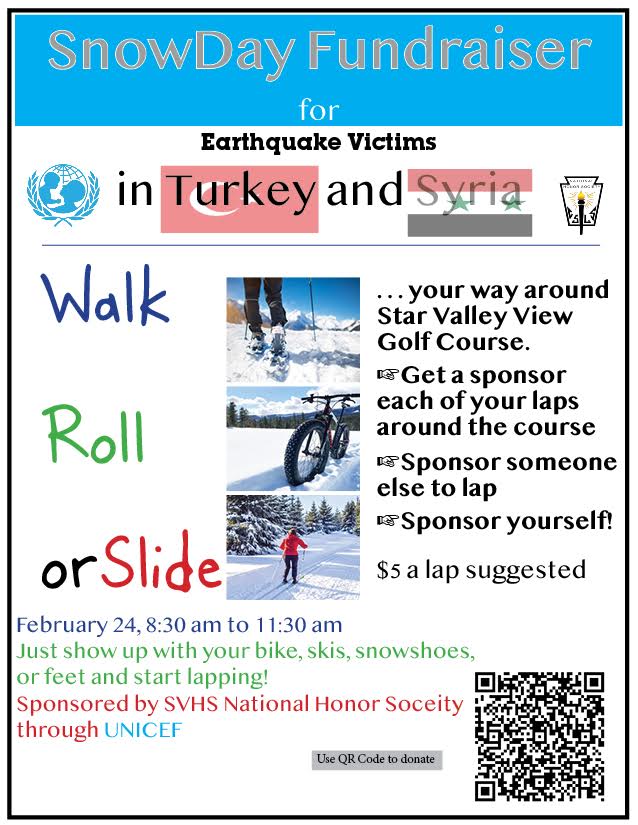 ◆ Show up ready to walk, roll or slide around the golf course.
Star Valley High School students are working together to provide relief to victims of multiple recent earthquakes in the Middle East. The SVHS National Honor Society is sponsoring the SnowDay Fundraiser through UNICEF to benefit earthquake victims in Turkey and Syria. Participants plan to gather Friday, February 24 at 8:30 a.m. on the Star Valley View Golf Course in Afton.
SVHS students are invited to make laps walking, riding a bike or sliding on a designated track around the golf course. Each participant is encouraged to engage a sponsor for their laps, with a suggested sponsorship of $5 pledged per lap. Students can also sponsor someone else or sponsor themselves.
Participants need to be at the golf course with their bike skis, snowshoes or feet by 8:30 a.m. and plan to lap until 11:30 that morning.
Community members interested in sponsoring a participant can contact a student who attends SVHS or they can donate directly to the fund by using the QR code or visiting https://unicefusa.donorsupport.co/-/NKSJEGZF
Let us know what you think!
Tagged:
Star Valley High School fund raiser
SVHS National Honor Society