SVI launching "The Red Zone" this Friday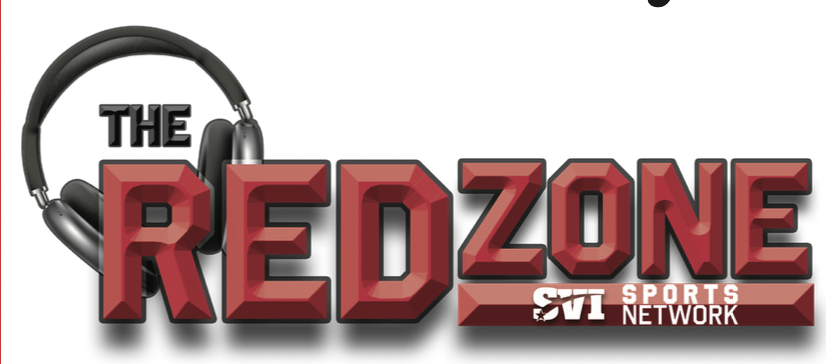 ◆ Show will focus on high school sports statewide
Two years ago SVI Media launched an updated version of its Sports Friday show, which has been heard on local radio since roughly 2005. With the expansion of live video coverage of local high school sports, SVI Media decided to add a video component to its local sports talk radio show, with the intent to branch out to statewide high school sports coverage. Now, more changes are in place as the radio portion of the show returns to a more local focus, splitting from the video portion which will continue to cover sports across the entire Cowboy state.
This Friday, December 2, the revamped version of this statewide sports show will debut. The show, called "The Red Zone", can be viewed on SVInews.com, SVI Media's YouTube Channel and on the SVI Sports Network Facebook page. The Red Zone will include highlights from previous games and a look ahead to the biggest matchups of the upcoming weekend. It will include interviews with student athletes, coaches and other high school sports media. The focus will not be on just Star Valley High School sports, but will look at sports across the entire state.
What does this mean for the weekly Sports Friday on SVI Radio? The show will continue, with local sports authority Dahl Erickson as the host, joined with SVI's newest sports voice, Aaron Feeley. Dahl and Aaron will shift the focus of Sports Friday from a statewide show back to a local focus, with local student athletes and coaches from Star Valley, Cokeville, Kemmerer and Bridger Valley schools. Sports Friday can be heard every week from 8-9 a.m. on Swift 98.7 FM and The Spur 106.7/107.5 FM, as well as on- line at SVInews.com/radio or the SVI News App.
The Red Zone will also air during the same timeframe on Friday mornings. The inaugural show will include the first announcement of preseason basketball polls from WyoPreps and a preview of the inaugural season for girls wrestling in the state. You can follow the Red Zone's social media pages, including Instagram and Facebook.
Let us know what you think!
Tagged:
Aaron Feeley
Dahl Erickson
Duke Dance