It's here. Praise be to whatever higher power you pray to, football is back both professionally and collegiately with training camps, preseason games and Fall practice all getting underway.
As a sports writer in Star Valley, we live in a very unique place. In most small towns there is a dominant sports team that blankets the homes of the area. If you've been to Missoula, Montana? That's Grizzly country. Idaho belongs primarily to Boise State and obviously there are several teams fighting for control of televisions in Utah but even Logan, Salt Lake City and Provo own their towns.
Wyoming is very ardently home of the Cowboys and while that is primarily true in most places, when you get over to the Southwest corner there is a blurred canvas of allegiances.
It is not uncommon to run into a Wyoming, Utah State or BYU shirt and hat in the same day in the area. Even the Boise blue bleeds over the border.
I've been working for the Star Valley Independent, now SVI Media since I started a sports column back in 2002 and even with my Brown & Gold goggles on, I would have a hard time picking who really has the most fans in Star Valley.
I honestly think it ebbs and flows. When Wyoming is rolling there is a lot of support for the Cowboys, but over the last 20 years, those seasons have been rare. It's only been since Craig Bohl got to Laramie that there seems to be a stable expectation of winning seasons for the first time since Joe Tiller and Dana Dimel of the late '90's.
Right now? This very month? I would say that there are more Utah State fans in the valley than anything else. I could be dead wrong, but the Aggies had a great year last season and are poised for another. With Logan only two hours away, there are a lot of USU graduates in the area.
There is always the religious affiliation of BYU as well. With a large number of folks belonging to the Church of Jesus Christ of Latter-day Saints in the valley, many feel attached to the Cougars. I fall into the category of a member of that faith who is an ardent fan of the Cowboys which can make for an awkward bit of interaction at times.
But the last time I checked there is no Cougar mandate in the handbook.
So when it comes to fan affiliation within Star Valley. There is definitely a mixed bag. I haven't even mentioned the University of Utah or Idaho State fans or even those deranged people who attended colorado state. (I'm aware of the AP implications, but csu will always be lower-case with me)
The world takes all types to go 'round.
So for this reason, I attempt to cover various teams in this space for the sake of the many different programs who tug at our heartstrings.
Here's a look at what I think may happen in 2019. And unlike other pundits, I'll be giving myself a grade later on this year once the season comes to a close. Here's to hoping my marks are good enough to attend a school like Arizona State. Who am I kidding? I can capably exchange oxygen and carbon dioxide so I'm more than qualified. (Just kidding of course. Kind of.)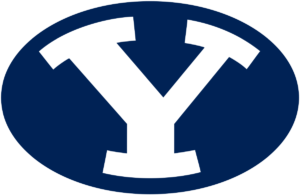 • BYU Cougars
2018: (7-6) Defeated Western Michigan in the Potato Bowl
There is an energy and electricity surrounding the Cougar program that has been missing for the last couple of years. There is a hope that Kilani Sitake has the ship righted after a relatively bad 2017. The spring board for this might have been QB Zach Wilson's video game-esque numbers in the bowl game (18/18 for 317 yards and 4TDs.
To me, Wilson's continued development will be a big key to success for BYU in 2019, but the team was close down the stretch in 2018. They went 3-2 in their final five games, but the two losses were a 21-16 grinder in Boise and gut-punch 35-27 loss in Salt Lake City after losing a big lead to the Utes.
The biggest key to the season for the Cougars this season may be a familiar foe and I'm not talking about the Utes or the Aggies although they are both there. I speak of the schedule itself. As an independent program BYU has managed to put together a very attractive schedule again this year, but it is always front-loaded. It is no different this season with Washington, USC and Tennessee on the slate. No game is bigger than the one that kicks off in less than a month as the favorites in the Pac-12 go to Provo in a rivalry game that could go a long way toward determining the momentum of the season.
This is especially true of BYU who not only has the aforementioned "Power-5" teams on their schedule, but then has two long trip to Toledo and South Florida before returning home to host Boise State and then travel to Logan. Honestly? That is either a campaign that will have the Cougars feeling like it's the '80's and '90's again, or things could unravel. The final month gives BYU the chance to gain their footing if that need arises with three games against Liberty, Idaho State and UMass.
The Good? Utah, USC and Washington are in Provo.
The Bad? The road trips are long to Tennessee in front of over 100,000 fans and all regional rivals are strong this season.
Prediction: I personally think the Y loses the game to Utah. Kyle Whittingham has had an entire off-season to game plan for it and history says his team almost always wins those types of scenarios. I do think BYU picks up one or two wins against USC and/or Tennessee before losing to Washington. I think they get Boise in Provo but I think they lose to the Aggies in Logan.
Overall I think the Cougars put up a (7-5) record with a tough schedule and head back to a regional bowl game.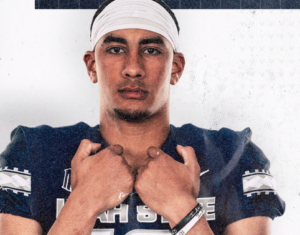 • Utah State  2018: (11-2) defeated North Texas 52-13 in the New Mexico Bowl.
I think the Aggies are poised for one of the most special seasons in program history or one of the most disappointing.
Expectations are sky-high in Logan and why not? The only losses the Aggies had in 2018 was a heart-breaking loss on the road to Michigan State and a tough loss to Boise State on the blue turf.
That's it.
In 13 games, the Aggies scored over 40 points nine times. They eclipsed 50 points seven times. Their lowest point output was 24 points in Laramie against one of the nation's better defenses but still came away with a win over Wyoming.
This year the team has a dark-horse Heisman candidate at QB in Jordon Love and two of the Mountain West's best defensive players in linebacker David Woodward and defensive end Tipa Galeai.
Oh yeah, then Gary Anderson is back in Logan after head coaching stints at Wisconsin and Oregon State.
It would not be a stretch to credit Anderson with the current state of Utah State Football. Before his original stint the Aggies had mostly losing seasons for the better part of four decades.
This year? I actually think they are underrated.
Picked to finish second in the Mountain Division behind Boise State, I think the Aggies are the better team this year and the game between the two is in Logan.
There is also a "Holy Cow" potential moment on the schedule when I feel an undefeated Utah State team will travel to face the LSU Tigers on October 5. Win that game? Things start to get very interesting in terms of the national attention. Other than that game which will be an incredible challenge, the Aggies do face a pair of tough defenses in a road game at Fresno and then hosting Wyoming in November.
Prediction: I think Utah State wins the Mountain Division and they beat Boise State in Logan. I also think they beat BYU in Logan and probably Wyoming in Logan although I don't want to admit it. I could see them losing on the road to Fresno and the game against LSU but other than that? I expect them to win double-digit games again and play in the conference title game which could be a repeat against the Bulldogs.
Overall I say (10-2) in the regular season, at least one visit to the Top-25 and a good chance at a conference championship.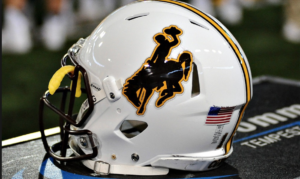 • Wyoming 2018: (6-6) No bowl
For the first time in 20 years, the Cowboys put together three consecutive non-losing seasons. Coach Craig Bohl has tried to emphasize a long-term rebuild with the idea that the program avoids the ups and downs that Wyoming has had in recent other tenures under Dave Christensen and Joe Glenn.
It was just down under Vic Koenning. That roller coaster was rusted to the tracks.
Of the teams in this column, the Cowboys are the biggest question mark but also have the biggest potential to surprise.
Wyoming was leading Washington State after three quarters last season before the wheels came off. The Cougars finished the season in the Top-10.
There was also a stretch where Wyoming looked as bad as I've ever seen them. In four straight losses to Boise State, Hawai'i, Fresno State and Utah State, the Cowboys scored a TOTAL of 46 points. In a month. Just a completely putrid product despite a great deal of heart put out on the field by the defense who held all four high-flying teams to well under their season averages.
The big questions are on both sides of the ball this season. Is Sean Chambers ready to lead the team at QB for the entire season and can he pass the ball effectively?
The receiving corps put up an embarrassingly low total for a team last season in my opinion with just 1,576 yards spread out amongst 12 pass catchers. To put that in perspective, Andy Isabella of UMass had more than that by himself in 2018 with 1,698.
On defense how will the team cope with the losses of Andrew Wingard and Marcus Epps both in the NFL.
At MWC Media Days last week however, Bohl was uncharacteristically optimistic and described the Cowboys as "lying in the weeds" for this year's league.
I can see that too.
I personally think Chambers is a horse who shows great leadership already. I'm not impressed with the depth at QB after that.
I think Austin Conway and Rocket Ismail Jr form a nice base of returning receivers but they have to do more. I was incredibly disappointed to hear that C.J. Johnson's career is over due to the knee injury he suffered at the end of 2017 Potato Bowl victory.
I think Xazavian Valladay will be a special running back but he's still unproven as the featured back. I think the defense will be tough again but they need more help than they got last year. A lot more.
Looking at the schedule, I think things are favorable for the Pokes. They have a tough task with Missouri coming to town to open the season, but when and where else would you rather play them? The next three games are critical for confidence as the team should pick up wins over Texas State and Idaho before what could be a tricky road contest on Tulsa.
Even a trip to San Diego State which has been Wyoming's kryptonite for years at least lines up with what appears to be a somewhat down year for the Aztecs.
The make or break portion of the season is likely the stretch with games against Nevada and then back-to-back road games to Boise State and Utah State. I love that the two front range rivals wrap the season with csu and Air Force.
Prediction: I think the Cowboys go bowling this year but I don't know how warm that destination will be. I think (7-5) should be the expectation with a chance of more wins should they solve their trips to San Diego and avoid a home loss to the Wolfpack.
Tagged:
BYU Cougars
Mountain West Conference
Utah State Aggies
Wyoming Cowboys