Swift Creek High School students actually like the Discovery Program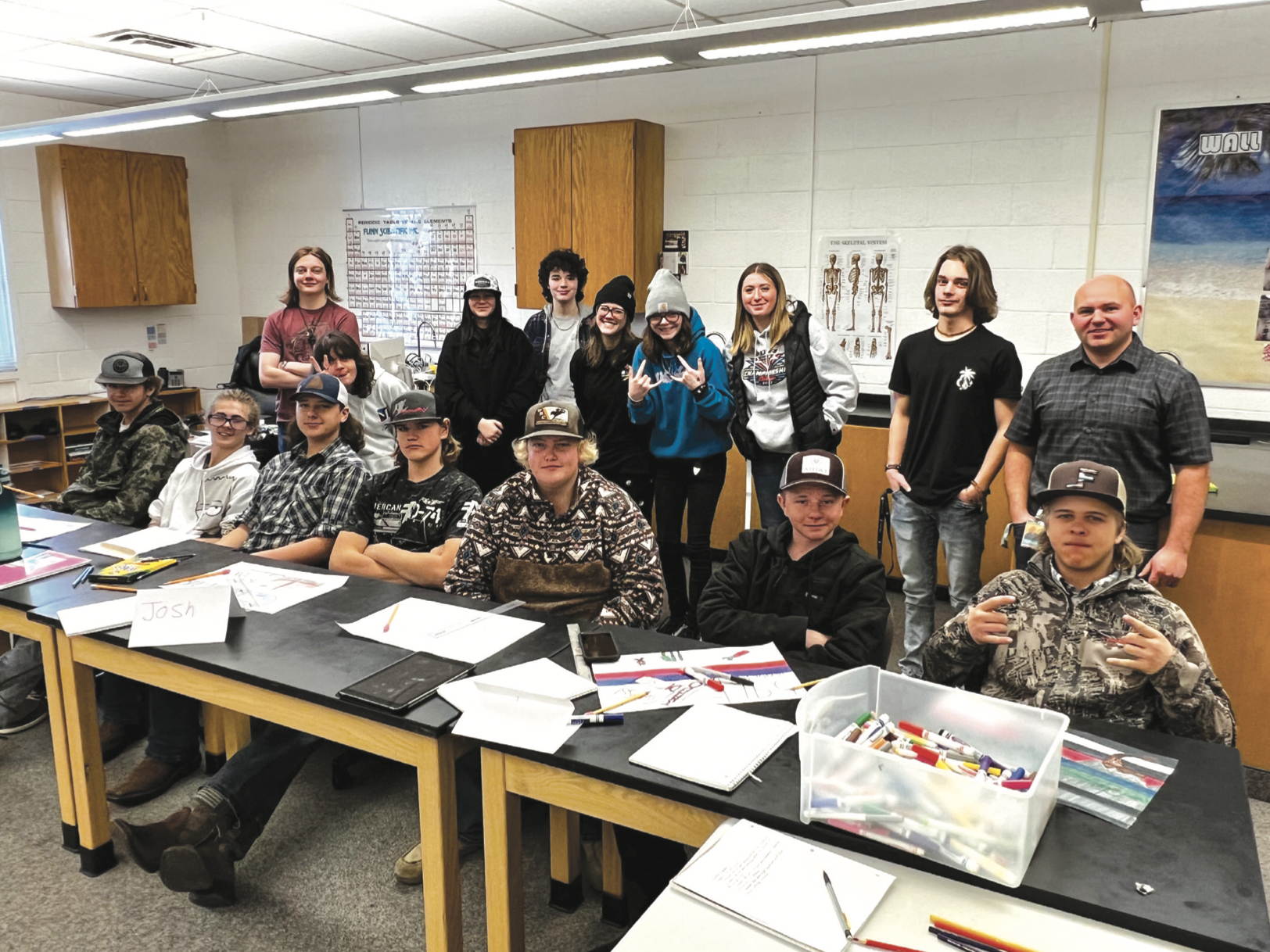 ◆ "The teachers here at Swift Creek seem to really care about us and want us to succeed." Student, Tehya Begaso
Swift Creek High School has several excellent cards to play in its education game, but it has one ace up its sleeve particularly worthy of mention: the Discovery Program.
Incoming students are required to attend a quarter-long course designed to help them get ready to be successful at SCHS. It's all they study until they have completed the coursework. Then they "graduate," receiving SCHS-designed hoodies by teacher Randy Hokanson along with his design students and become true members of SCHS or "Creekers."
Given the strict requirements, it was a little surprising to hear just how positive the newly minted class of 17 students–– starting at midyear––is about their experience in the class taught by Drew Hathaway.
Student, Alyssa Iseminger, commented in a roundtable discussion this week, "We are a big family here, and Discovery has made me feel closer to the students at Swift Creek." Jaxon Allred echoed her sentiments, "Swift Creek is a place where I feel like I can be me. Teachers believe in us here and what we learn in. Discovery really helps us."
Principal Dave Cazier explained the course is designed to do a number of things to support students in their learning. Its foundation is six pillars, taught explicitly: prompt, prepare, polite, PMA (positive mental attitude), participate, and produce. Of course, instructor Hathaway, elaborates in great detail about what each of those means.
Attendance is hugely important, with strong consequences for missing too much. Students who miss 5 days are relegated to "night school" or perhaps more accurately "after school" from 3:45 to 5:45 p.m. Through consistent attendance and performance, they can earn their way back to regular day school.
Students in the Discovery Program explained they learned attention skills and how to interact positively with their peers and staff. They learn conflict resolution and through a host of confidence-boosting role plays, activities and class discussion.
They expressed appreciation for being treated as adults, but appeared to appreciate the clear boundaries on behavior. One of the roundtable discussion participants, Maggie Ward, explained, "I learn how to attend better and how my actions can affect others for good."
Principal Cazier is a firm believer in the program's efficacy: "Once kids get through Discovery, they graduate. They really do. Not everybody, of course, but it's over 90 percent. It's pretty awesome."
As a result, SCHS started mandating the Discovery Program several years ago.
"I've been really pleased that we've seen very few kids that actually drop all the way out once they get through Discovery. It happens, of course, but over 90 percent success is outstanding."
Let us know what you think!
Tagged:
Alyssa Iseminger
Dave Cazier
Discovery Program
Drew Hathaway
Jaxon Allred
Swift Creek High School