Swift Creek Trading welcomes a new team of owners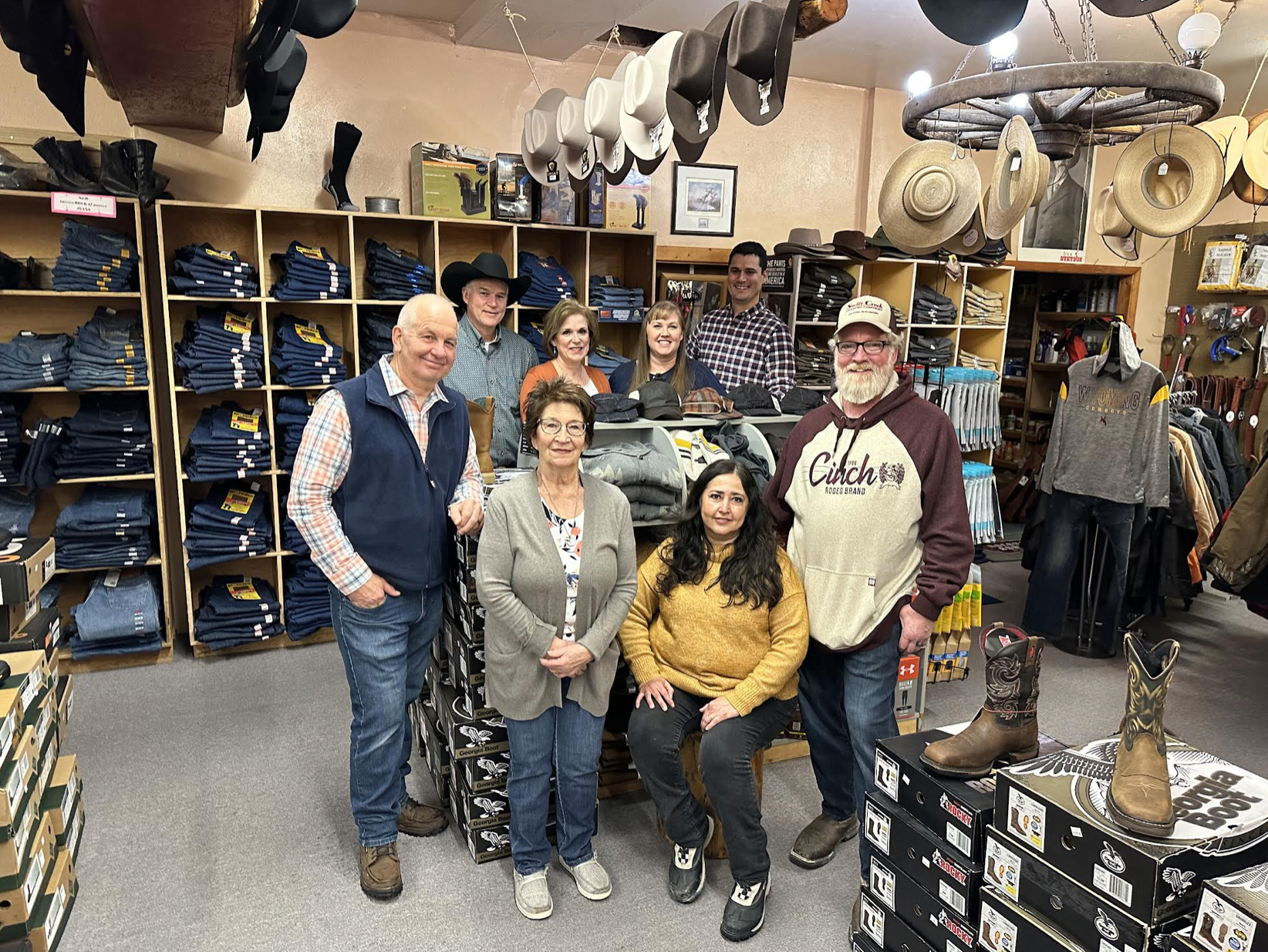 ◆ Expect a Grand-Reopening event in mid-May.
Swift Creek Trading – For a quarter of a century, it's been Star Valley's first stop for workwear, footwear and fashionable western apparel. Over the years, the store owners have maintained a tradition of providing their customers with top quality products and friendly, personal service.
For just under two decades, Deb and Marie Wolfley, as the owners of Swift Creek Trading, have worked to keep Star Valley outfitted in fashionable clothing at an affordable price, but November 1, 2022 brought a new ownership team to the store. Bill and Jennifer Daniel, Ben and Heidi Daniel, and Michael and Tamara Horn have purchased the business, and they look forward to serving the public for years to come. They have every intention of maintaining all the valued products and services that Star Valley knows and trusts, as well as bringing the company into the digital age with class.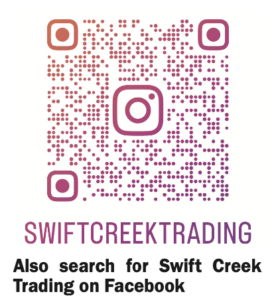 Michael shared his enthusiasm for the change in an interview with SVI News last week. "Deb and Marie have been a cornerstone in the community in so many ways. The most significant attraction for us wanting to purchase the business was their ability to create lifetime value for their customer base." The new team's plan is to "build upon the success and legacy that Deb and Marie have been able to impart on this valley."
The Daniels and the Horns bring significant business experience to the table. Bill and Jennifer manage and serve Broulim's Fresh Foods in Afton. Ben and Heidi own the iconic Red Baron Drive-in that has been a dining hot-spot in Afton for many years. Michael and Tamara have worked in custom home construction and several entrepreneurial ventures.
This team is knowledgeable and well versed in the future of commerce, and they believe they can take Swift Creek Trading to the next level by establishing the business as a premier location for traditional apparel as well as a new apparel brand that is being specifically created by the company to reflect the history and culture of Star Valley. According to Horn, they also plan to "franchise it to other similar demographic, multi- generational communities in Wyoming and in bordering states."
Having offered a solid inventory of quality workwear to local ranchers and tradesmen and women, the business plans to expand that service to offer businesses the opportunity to provide discounted workwear benefits to their employees. Embroidery services, which have long been a service provided by Swift Creek, will expand and include digital apparel printing.
With the establishment of a product website, shopping will be available to part-time Star Valley residents when they return to their other homes away from Star Valley, as well as draw business from customers outside the valley.
"We know the ranchers come in and get their gear here," explained Michael. "We also have a tremendous youth apparel offering. We want to bring in apparel that will empower the youth. They need affordable options that will help them look their best and feel confident and secure."
Swift Creek Trading's new owners recognize that mothers do most of the shopping for their families. They want to hear from parents about how the business can serve them best, and what kind of inventory for families and individuals of all ages that they would like to find in the store.
"The thing that I have noticed the most being here in the store every day is that people come in and they are full of joy and it's such a great experience," said Michael. "It's not like your ordinary retail experience. People want that back – that personal connection and friendship. They want to have somewhere they can go where they get personalized service."
Since November, customers may have noticed changes to window display lighting, and the new owners hope to continue making all the transitions smoothly with no disruption to normal business operations in the store. Over time, customers will notice improvements such as increased convenience with digital payments, an enhanced social media presence, and inventory rotation each season.
Three inventory rotations through the year are planned with a tourism focus through the summer, a return to school and holiday preparations in the fall, and finally one in spring as people look to warmer weather and changes in activities.
Star Valley can expect a Grand-Reopening event in mid-May which will launch a year-long celebration. "We are working in collaboration with other businesses on Main to bring into our community a weekly street fair during the summer season with fun, music and entertainment."
Let us know what you think!
Tagged:
Afton Wyoming
Star Valley clothing
Swift Creek Trading