Swift Idol Contestants: Meet Josh Jardine
The Fall River Propane Swift Idol is coming up on August 2nd and eight contestants will be competing for the chance at $6,000.
Josh Jardine from Grover, Wyoming will be in the competition and he is a nurse with Star Valley Health. He joked that he pokes people with needles and they thank him for it.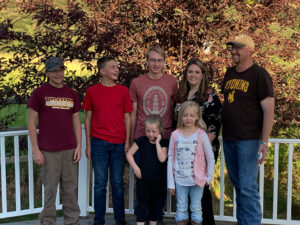 "I've been a nurse for about seven years," Jardine said. "Before that I did construction."
He has been passionate about music for a very long time. He said he did his first singing show when he was three-years-old.
"I come from a very musical family," Jardine said. "My mom played a lot of instruments and I just picked it up from her."

He is passing that on as well in his own family as his son competed in Swift Idol Teen. Jardine also plays several musical instruments and has done many shows over the years and some even a bit high profile. He opened a show for Highway 101 once.
"I also played with Steve Miller from the Steve Miller Band," Jardine said. "Have been on stage with several others."
He did clarify that he did not perform on stage with Miller, just jammed out with him at his house.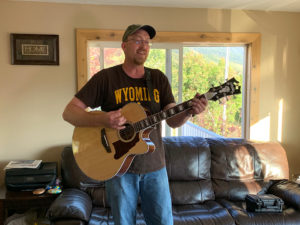 He also says there a few people in Star Valley that knows he does sing. He has performed in a few Christmas shows locally, but he says he mostly just plays his music in his garage.
Swift Idol is August 2nd and you can pre-purchase tickets here.
Let us know what you think!