Thayne Fire Department honors members during annual banquet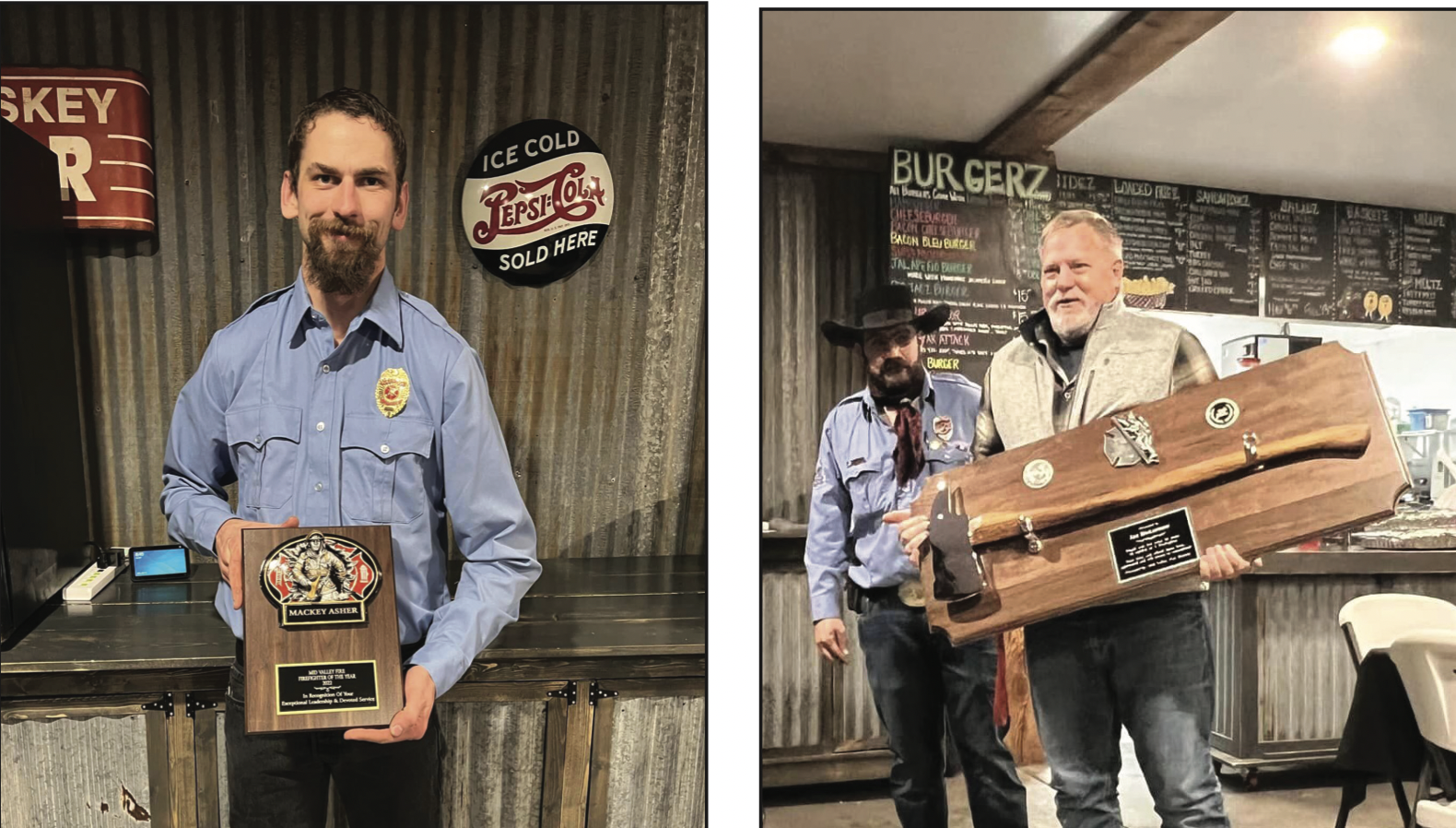 Mackey Asher has been recognized as the 2022 Firefighter of the Year by the Thayne & Rural Volunteer Fire Department. Mackey was given the award during the department's annual banquet on Saturday night.
"Mackey has not been a member very long but he has given 110% since the first day he showed up," said Chief Toby Merritt. "It does not matter the job, Macky will volunteer to take it on. TFD would like to thank Mackey and his family for their continued support and service."
In addition, Jay Hokanson was recognized during the banquet for his 30 years of volunteer service.
"Jay has served in all aspects at TFD including Chief. He has been instrumental in the progression of Thayne Fire for the last 30 years," stated Merritt. "Jay has mentored many of us along the way. It doesn't matter what the issue or call is, we all look to Jay for his advice and wisdom. Jay is very passionate about Thayne Fire and our success. He sincerely cares about all members (former and present) of TFD. With his big heart he also cares about the people in the community. As firefighters, we see the great people of this community on their worst days. Jay is always the first one there to offer help or support. TFD would also like to thank Jay's family for their support over the years."
Firefighters who were also recognized include Justin Andrews for 25 years of service, Toby Merritt, Ted Jenkins and John White for 15 years as volunteers and Walter Gradnquist and Nate Suter for five years.
Let us know what you think!
Tagged:
Jay Hokanson
Mackey Asher
Thayne Fire Department