Thayne Fire Department looking to recruit some additional volunteers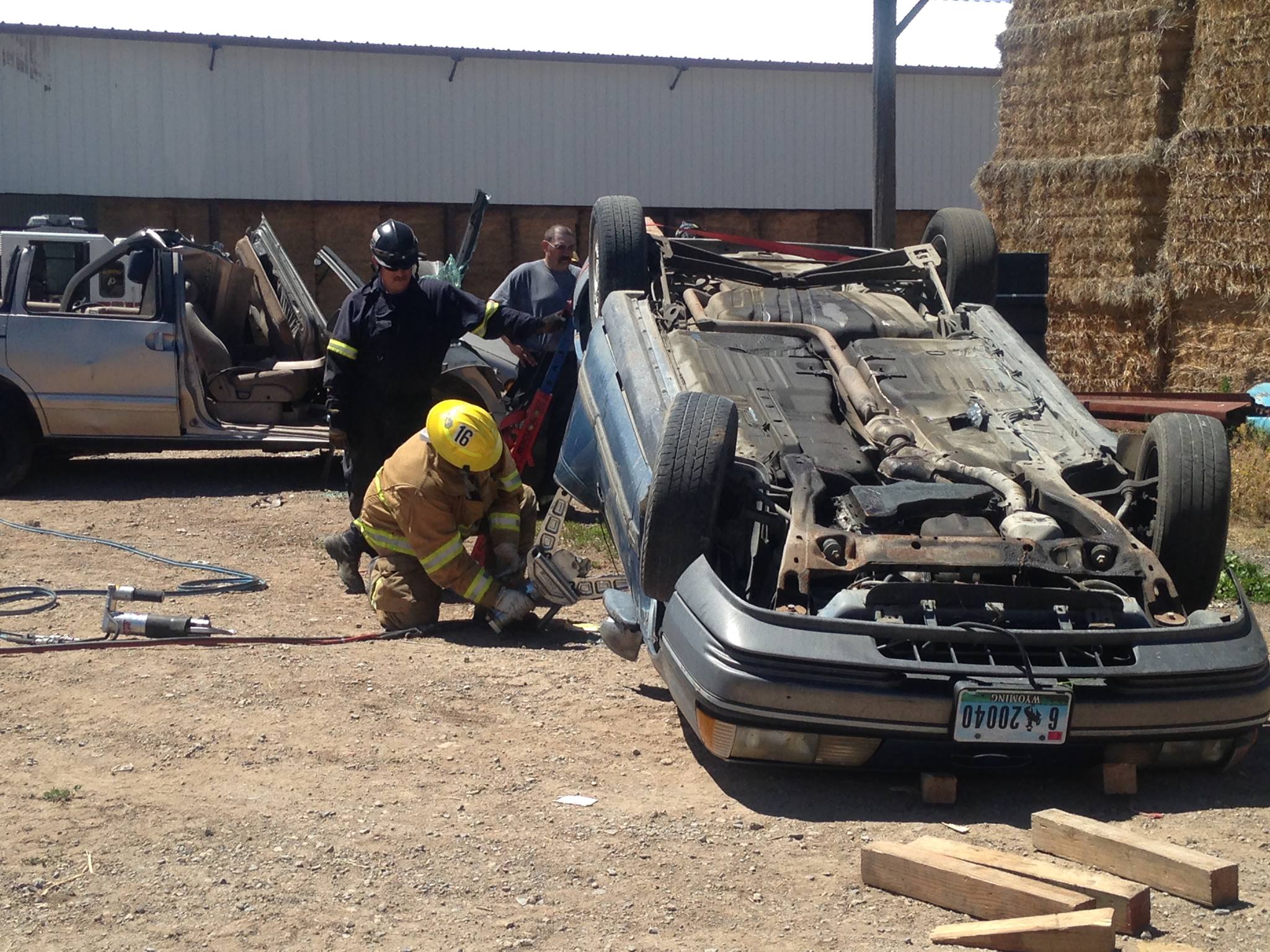 ◆ New training opportunity planned for January.
The Thayne Volunteer Fire Department is looking to recruit a half dozen more cadettes in the coming months.
"Right now we have 25 active firefighters in the department," said Assistant Thayne Fire Chief Tedd Jenkins. "We need to have 30 plus firemen in order to be a full staff."
Applications are available on the Thayne Fire Department Website or at the Thayne Town Hall or Star Valley Ranch Town Hall. Information is also available on the fire department's Facebook Page.
"Once you fill out an application and turn it in, we review it and set up an interview," said Jenkins. "If you are selected, then we set you up with a mentor firefighter and start the training process. We have a good cadette training program that is offered through the state. You can complete your firefighter one and firefighter two certification through the state."
Cadettes only need to complete the firefighter one certification to become firefighters in Thayne, Jenkins said.

There are even opportunities for recruits who would rather not participate in firefighter training, Jenkins explained.
"There are opportunities to help with fund raisers, we need legal help and mechanical help, really we have a job for people with any skill level or interest," Jenkins said. "You don't have to respond to fires and be holding the fire hose if you don't want to."
According to Jenkins, doing some of the "non-fire" related tasks associated with the Thayne Fire Department will free up other guys to respond to emergencies.
"What people don't always realize is that everybody in the department has another job," said Jenkins.
"When we respond to an emergency call we are responding from different areas of the community. Not everyone can respond to every incident. That is why we need to always be recruiting and growing our department so that we have people who are available and can respond when help is needed. This is a volunteer fire department. So we are not just sitting around the fire house waiting for an emergency to happen."
According to Jenkins, there are a number of rewards for choosing to serve the community as a volunteer firefighter.
"It is very rewarding service," he said. "It is great to see the community support us and express appreciation for the job that we do."
The challenges with being a community volunteer firefighter are making time to volunteer and time away from family, Jenkins said.
"It definitely needs to be a family decision," said Jenkins. "You need your family's support if you are going to be a firefighter."
According to Jenkins, more than 70 percent of the country's firemen are volunteer.
"I don't think people realize that," he said. "It takes heart to do what we do. So we are looking for people with heart who care about their communities and want to serve."
According to Jenkins, the Thayne Volunteer Fire Department is looking to begin a new cadette training program in January 2021.
For more information on the Thayne Volunteer Fire Department, contact Tedd Jenkins at 880-1034 or Toby Merritt at 880-FIRE.
Let us know what you think!
Tagged:
Tedd Jenkins
Thayne Fire Department
Town of Star Valley Ranch
Town of Thayne