The First Airstream Dealership in Wyoming is now open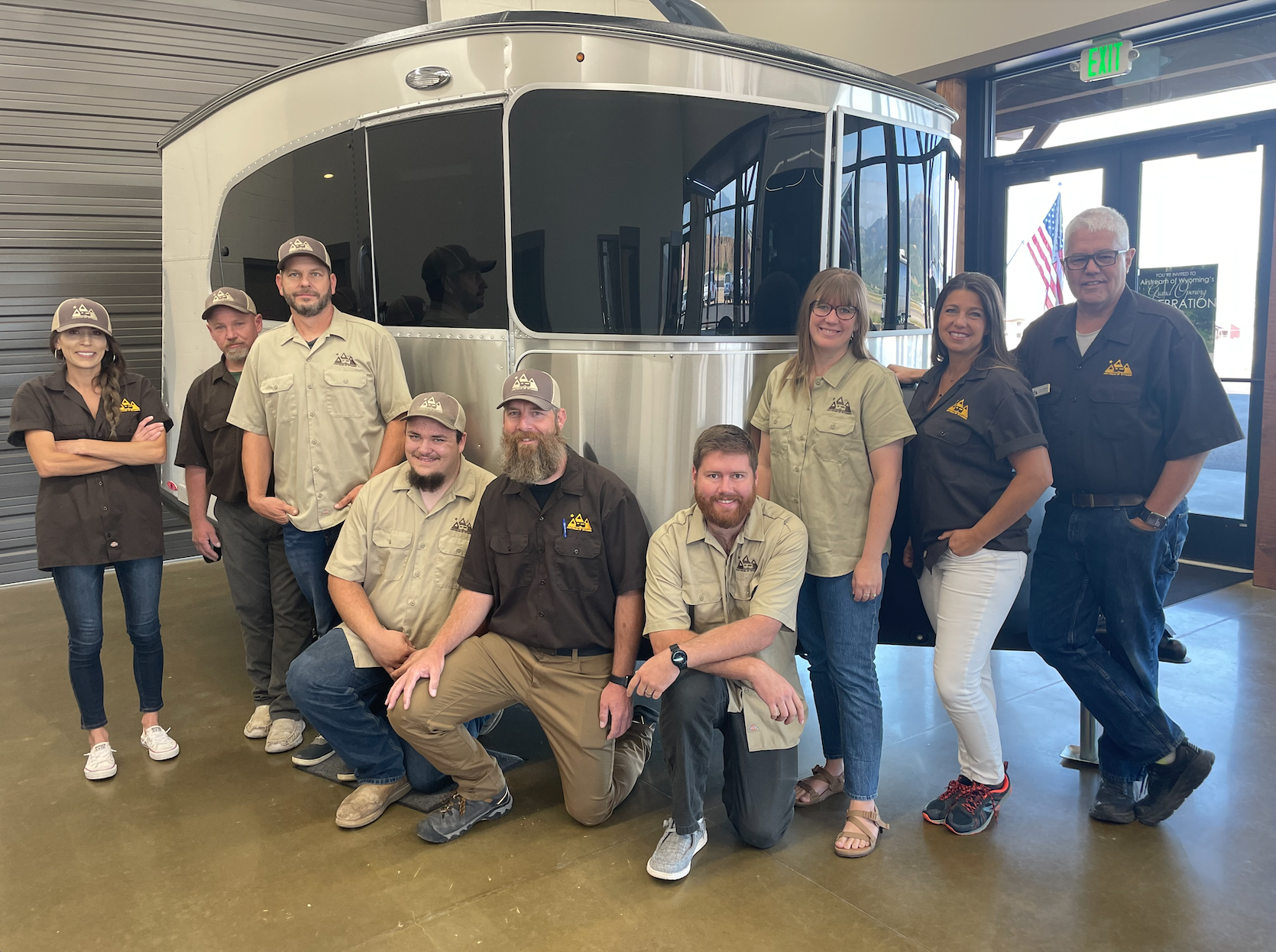 ◆ When it comes to RVs, the Deckers, founders of the dealership, focus on quality and customer service.
By Breanna Call
SVI Media
Airstream travel trailers are hard to miss. Their unique shape and shiny, silver finish has the sun glistening off them, as if to say, "This is more than your average RV." And that statement would be right. In fact, Airstream products have been top of the line for decades.
Airstream began producing trailers in 1931. From this date forward, 75 percent of the trailers that were fabricated are still driving on our roads. Their heartiness is found in their manufacturing. While the average RV takes 7.5 hours to build, the Airstream takes 28 days. This is because each product is handcrafted. They aren't a box on wheel like most RVs. Instead, they are built similarly to an airplane fuselage. This construction makes the trailers lighter and allows them to flex and bow while being towed. They are the pinnacle of RVs.
It was for these reasons that Dennis Decker and his wife Laura were looking to purchase an Airstream in 2016. The couple were geared up for retirement and were looking forward to traveling and enjoying the outdoors. But to their dismay, Utah, the state they lived in at the time, did not have an Airstream dealership. Shocked at this gaping hole in the marketplace, the Deckers decided they wanted to fill it by founding one themselves. Coincidentally, Airstream was looking for applicants to open a franchise in Salt Lake City.
This wasn't the Decker's first run around the block with RV dealerships. In fact, some 25 years ago, they had owned and operated an RV dealership in the Big Horn Basin outside Cody, Wyoming. With this experience, they put together a proposal for Airstream and were soon awarded the business, opening its doors in early 2017.

The Deckers soon transformed this new location into a thriving business, joining the top ten dealerships in all of Airstream and the top five for customer satisfaction. Decker credits his success to his Wyoming roots; both he and his wife were born and raised here. "We've taken our Wyoming values that we've grown up with to Utah and to the big city. And we treated people down there the way we treated people here, and [the company] blossomed."
With that success, and the fact that 20 percent of their sales came from customers living in eastern Idaho and western Wyoming, the Deckers knew it was time to open a dealership in Wyoming. After getting the go-ahead from Airstream, the couple are excited to announce their new business in Etna, Wyoming.
Dennis Decker says, "We have been amazed at the growth of our dealership since we opened Airstream of Utah in 2017. We had no idea we would open our second location 5 years later. Our customers embraced our family and our dealership, and we have only been able to grow because of them. Ours is a family dealership, and we work extremely hard to serve our customers and treat them as members of our family. We cannot be more grateful for the trust and loyalty given us by our wonderful customers. On behalf of the entire team of Airstream of Wyoming and Airstream of Utah, we thank you."
Their Grand Opening Celebration took place Saturday, August 27, from 10 a.m. to 4:00 p.m., with the ribbon cutting ceremony.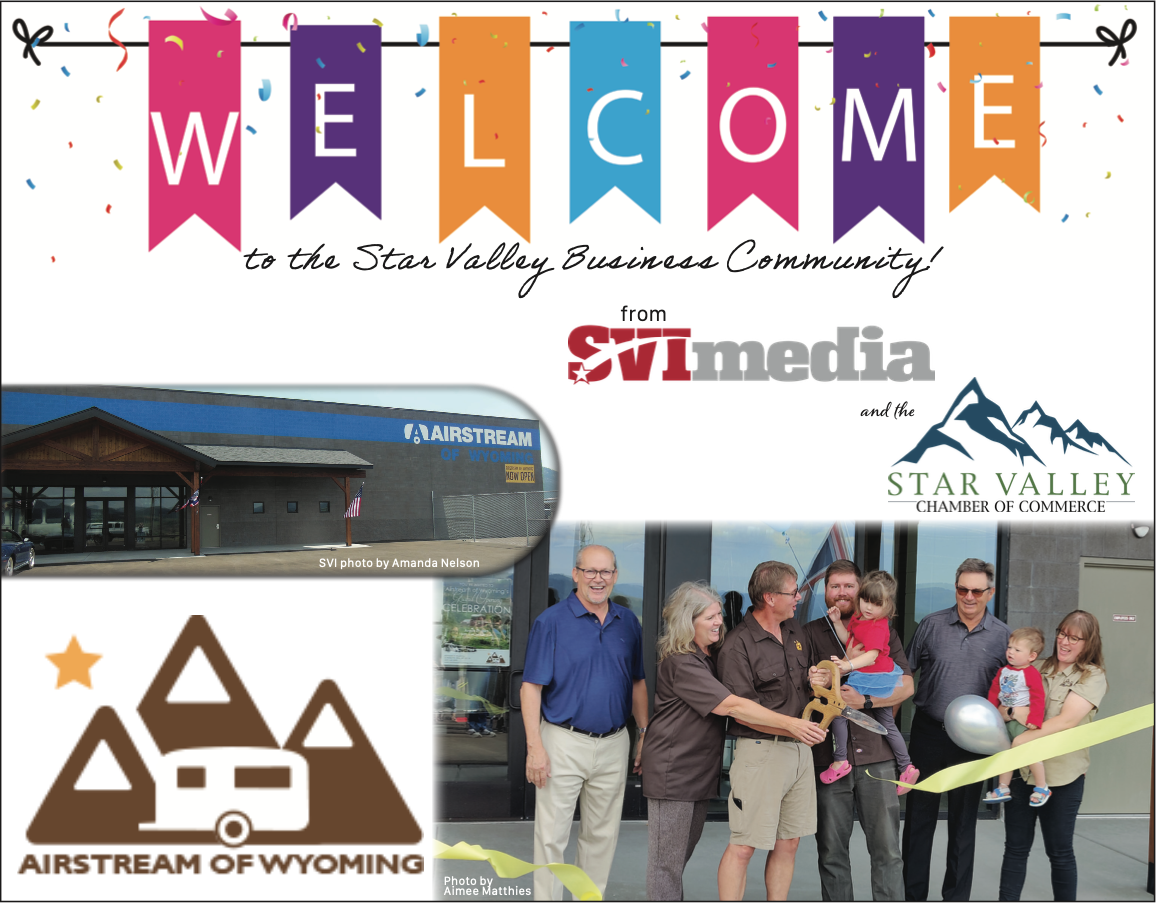 Let us know what you think!
Tagged:
Dennis Decker
Laura Decker
Wyoming Airstream dealership